How To Be The Best Sub For A Femdom
So you want to serve, but do you know how to?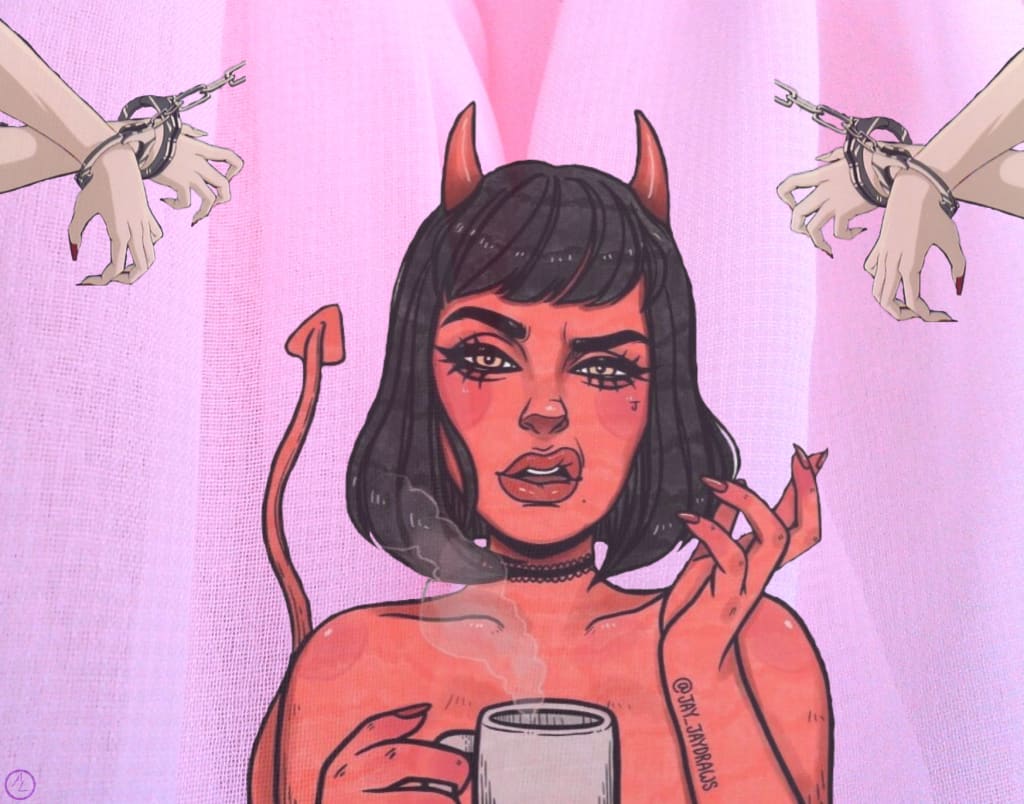 Many men express their need and desire to serve the woman or femme of their dreams; do whatever they want and bask in their extreme or nurturing grasp. They'll chirp their favorite buzz word of anything - "I'll do anything you want, Mistress!" but can't even do the bare minimum of sending tributes or even performing a task properly. One time a potential sub bought my application from my ManyVids store and couldn't even fill it out with proper handwriting and detailed answers that were instructed to provide. Most subs in this day and age in the world of female domination are also not even loyal to their Dommes. On the down-low, they will secretly follow Dommes on their social media and get off to their content, tribute them, or even follow any tasks that they are given. It's a rarity to see a sub be loyal and fulfill every need of their Domme. These men smear stains on the title of submissive and are not people you want to flock to. They are people that will just bring you down.
So how does one be a proper submissive? The euphoria of sending and serving groundbreaking, sensational femme divinity is something you want to wash over you. However you may not know what to do and you don't want to break the rules. So here are some ways that you can impress your Domme and arise from the scum that spreads from community whores.
1. SEND TRIBUTES CONSISTANTLY
One way to win over the heart of any Domme is to send tributes consistently. This shows your absolute appreciation of their existence and reign over you. Because without them, your life really wouldn't be as exciting as it is, right? You wouldn't have anything to look forward to if it wasn't for them providing you tasks, content or other amazing interactions, right? So send them tributes, show your adoration through their love language - money.
2. FOLLOW ORDERS WITHOUT COMPLAINT OR EXCUSES
If there's one thing a Domme cannot stand and will not tolerate at all is a whiner. Say if you want to indulge in a session or even a retweet game on twitter and they command tribute first. You're not going to get very far if you complain about high prices or that you have to pay in general. Furthermore no Domme is going to make exception if you give the lame excuse of "I'm broke right now, Mistress - I'll pay you Friday." They don't care. If you want to be someone's submissive, the key word is to submit. Dommes want consistency, they don't want stalling or you trying to haggle down compromises.
3. DON'T MAKE LOFTY, FLATTERING PROMISES AND NOT PULL THROUGH
Almost every scammer and a lot of submissives tend to tell their Dommes that they promise to do whatever they want. They'll do "anything". They'll pay anything and then when time comes where they are expected to pull through, they don't as promised and try and weasel their way out of serving the way their Domme wants. In the world of financial domination, it's not how you want to serve them, it's the way they want to be served. This fetish is not like any other, especially when it comes to traditional D/s relationships. You don't get to top from the bottom and have the game go your way, it's how the Domme wants it to be. So if you're going to say anything - you better back it up. Unless you want to be easily replaced by someone of more value.
4. COMMUNICATE AFFECTIVELY
This is pretty self explanatory. Make sure communication flows easily and like water with the Domme that you're serving. No Domme is going to value secrets or you not communicating hard limits or safe words.
5. PAY FOR EVERY MEAL AND EVERY UBER RIDE
If you're just starting out in financial domination and you're wanting to ease yourself into the fetish, that's totally fine! Every Domme appreciates meals being covered and the rides being paid for as well. If a Domme has her own car, pay for her gas. We're busy women and femmes and have a lot on our plate. So make sure getting around town is without hassle.
6. DON'T USE GHOSTING AS A MEANS OF BREAKING IT OFF
This is also self explanatory. Dommes understand that some subs cannot serve long term and that you have to bolt. However, it's not hard and costs you nothing to remember your manners. Explain to them your situation and that you're not able to continue this relationship and then thank them for the time they have provided you as your Domme.
7. DISCUSS OPENLY ABOUT SAFE WORDS, KINKS AND BOUNDARIES
As I said earlier, these are important. It is your responsibility to inform your Domme of any kinks and boundaries you have as well as your safe word so they can properly carry this relationship. Leaving them in the dark is dangerous, unethical and no Domme wants to be associated with anyone that withholds vital information like this.
These are just the basics of how you can be the best submissive, I will try and write more to educate anyone that needs this information. Honestly treat your D/s relationship like any other. With respect, trust, communication and other crucial factors.