Hitomi Tanaka: Everything you need to know about JAV's biggest star
There's more to Hitomi than her two biggest assets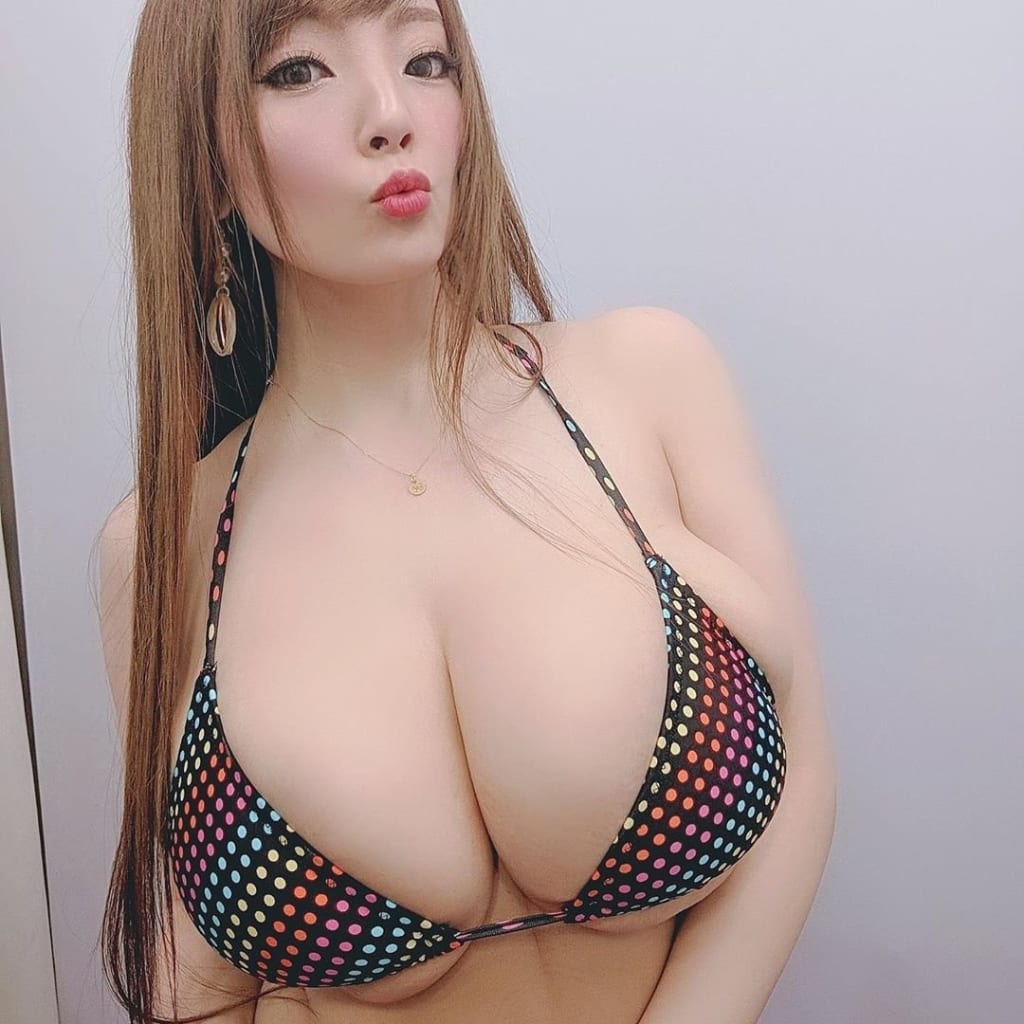 Hitomi Tanaka is one of the most popular Japanese adult video stars today. This isn't surprising: Hitomi has some of the largest breasts in the industry, and they've made her incredibly popular.
And while those breasts are defnitely Hitomi's top selling point, there's more to this JAV star.
Here are some of the more interesting facts about Hitomi Tanaka.
She's been around for a long time
Hitomi made her video debut in 2007. And a year later -- 2008 -- she made her hardcore debut. At the time, it was a major event in the JAV world. Everyone wanted to see the massively busty Hitomi perform hardcore scenes.
Today, she's one of the most consistent JAV perfomers. Hitomi generally releases a new video every month, and now has more than 150 titles to her credit.
She's smaller than you think
It seems odd to use the word "small" when talking about Hitomi Tanaka. But in terms of height, it fits. Published reports say that Hitomi stands just 5-feet-1-inches tall. That's pretty tiny by adult video star standards.
Hitomi's otherwise petite frame, though, simply highlights the size of her breasts even more. So far, it's been a winning combination for Hitomi, who retains her rank as one of the more popular JAV stars.
She's a black belt
Hitomi's not just an adult video star: She's also an athlete. In fact, Hitomi has earned her black belt in karate.
Hitomi will show-off her karate skills occasionally in her videos, including one in which she plays an undercover agent and another in which she portrays a ninja.
She has friends in the industry
The vast majority of Hitomi's sex scenes are of the boy-girl variety. But that hasn't stopped her from appearing with fellow JAV star Anri Okita. In fact, Hitomi and Anri are friends outside the business, too, with Okita frequently appearing in Hitomi's Instagram posts.
Her breasts might get even larger
Hitomi has said that her breasts continually grow thanks to a medical condition known as macromastia. That's good news for her fans, of course.
She's a gamer
Check out Hitomi's Instagram page and you'll find plenty of shots of her playing video games. Hitomi has stated that she enjoys gaming. She even has her own Twitch account. If you're fortunate, you might catch her playing one night.
She's an Instagram star
Hitomi has one of the busier Instagram accounts. She currently has more than 2.3 million followers and has posted more than 612 images.
Yes, she can crush a beer can with her breasts
In a published interview, Hitomi says that her breasts are quite heavy. They're so heavy, in fact, Hitomi can use them to crush a beer can. That's pretty impressive. But let's be honest: A beer can really has no chance to stand up to breasts like those.
She's done more than adult
While Hitomi is rightly famous for her adult work, that's not all she's done. Hitomi has also appeared on game shows in her native land of Japan and she even starred in a softcore spoof of the Power Rangers. In that movie, released before Hitomi's adult career took off, she plays the red ranger in a very form-fitting outfit.
She doesn't speak hardly any English
Many of Hitomi's fans in the United States wish she'd make movies with U.S. companies. That probably won't happen, though. One of the main hurdles? Hitomi speaks hardly any English.
Hitomi has been heard saying a few English phrases on video, but she's far from a natural speaker. She's also immensely popular in Japan and probably wouldn't want to take a chance on making movies in the United States if it meant leaving that popularity behind.
Hitomi has filmed a few scenes in the United States, though, most notably for Scoreland, a producer famous for its big-busted stars. Needless to say, Hitomi fits in well with the producer's roster of large-breasted stars.