Guide to Sexual Fantasies
Mary Jean reveals her ultimate sexual fantasies in this Filthy exclusive.
Everyone is obsessed with threesomes: They're the holy grail of sex to most people. Men do it, women do it, and kids look forward to growing up so that––one day––they can do it, too. I'm going to let you in on a little secret: I've done it, both in my personal life and in the porn movies. Threesome are extremely simple: If you work long hours, then have a threesome, you're going to be fatigued and turned on all at the same time. It's a lot of work; Nobody talks about it, but it is. Your fingers, tongue, and mind become tired. All in all, I like threesomes, but they're a lot of effort. Because of that, I'm not the biggest fan.
I did a threesome for Hustler Video called Swappers. The video has a beautiful box cover featuring little ol' me! But it was a lot of work, especially because it was outdoors by a pool and it was like 110 degrees outside. There was a lot of sweating and glistening bodies––which looked really hot to the viewer, but it was literally almost too hot to handle for me. Thank goodness there was the pool to refresh yourself a little bit, but even the pool was boiling. Everything looked great on film... but make no mistake about it, it was work. I didn't another threesome for Brazzers, Honey, I Married the Stripper, which was a lot more fun because we were indoors and in the nice, cool central air. So I was much more comfortable.
The moral of the story is make sure you're going to be comfortable when doing a threesome and have a lot of water to drink nearby. You're going to get thirsty from all of that sexual tension, and you're going to need to replenish your body fluids.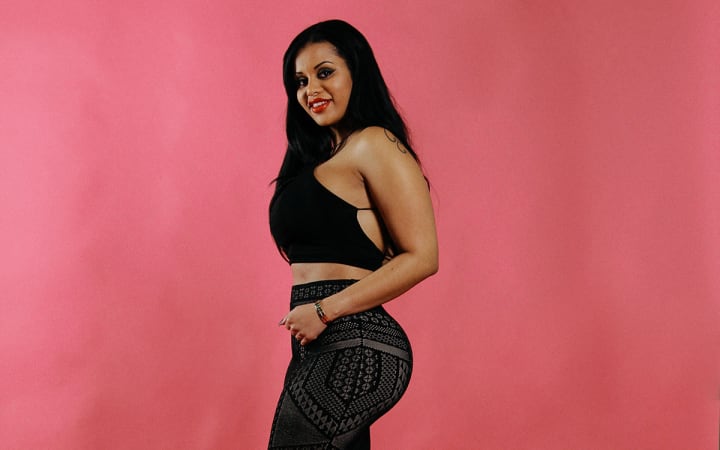 A foursome is even more work; It's like a full-time job! Or like owning your own business. I've had them before and they are crazy. Someone always gets kicked in the face. Somebody's nipple gets squeezed too hard. It's so much to be aware of at once and so much to keep track of. Foursomes are exhausting for me.
On the other hand, I love watching people have sex. I like watching them have threesomes and foursomes because I'm not doing anything but watching the play that is your orgy. In the past when I've done this they didn't have a choice: Either they were going to have me watch or I would leave. Having me watch is definitely a turn-on because I think they got aroused watching me watch them. It's fun to be an audience and people are extra nasty and dirty, and yet polite to each other when someone is watching.
Sometimes I like having my ass licked. What do they call that––anallingus? It depends on the day of the week, how my day is going. I personally don't like licking ass, I get worried about shit in my mouth. I worry about people shoving their tongue in my ass and losing my ass virginity. I always worry about blood and body fluids, I'm super clean.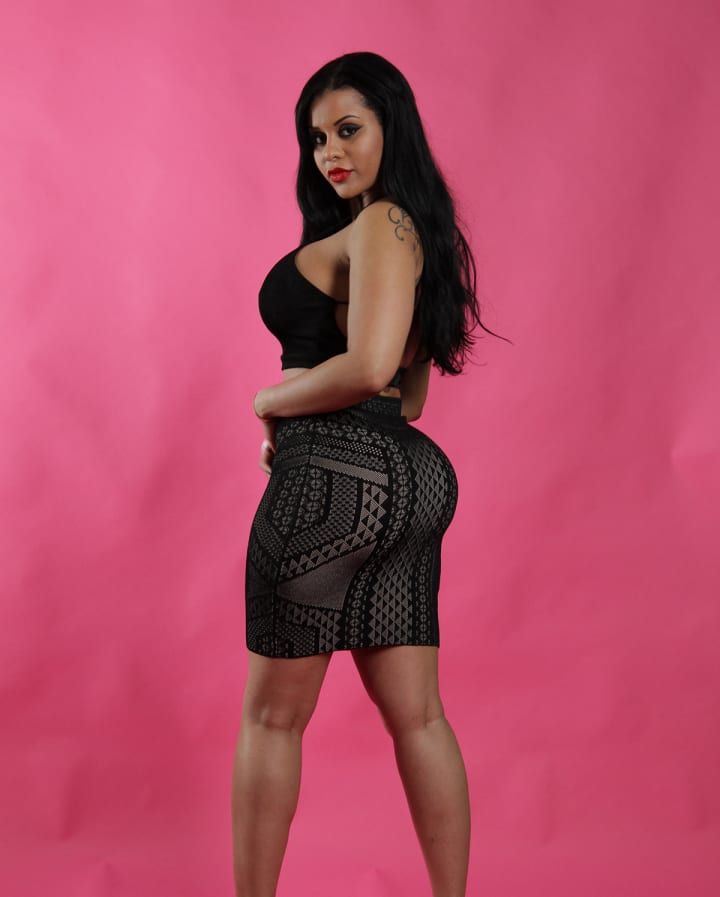 Role playing can be fun but I always forget I'm in costume and I start acting like myself again. I've been a nurse, schoolgirl, slutty slut, and a stripper. In all of those, I had a lot of costumes, but I always break out of character at some point and then the magical spell is broken. But my pussy is out, so nobody seems to mind. They love it, in fact. I like dressing up for a booty call relationship, it keeps things spicy. I come to the apartment with something fun underneath my coat it's exciting.
I would love to dress up in latex. I've never done that before... supposedly, when you wear the latex, it's nice and slippery and extremely sensual. I've never had that kind of experience before; but I'm always excited for my first time.