Gigolos' Garren James Interview
Showtime's hit series "Gigolos" features Garren James and his escorts Cowboys4Angels, whom women can hire for a hefty price.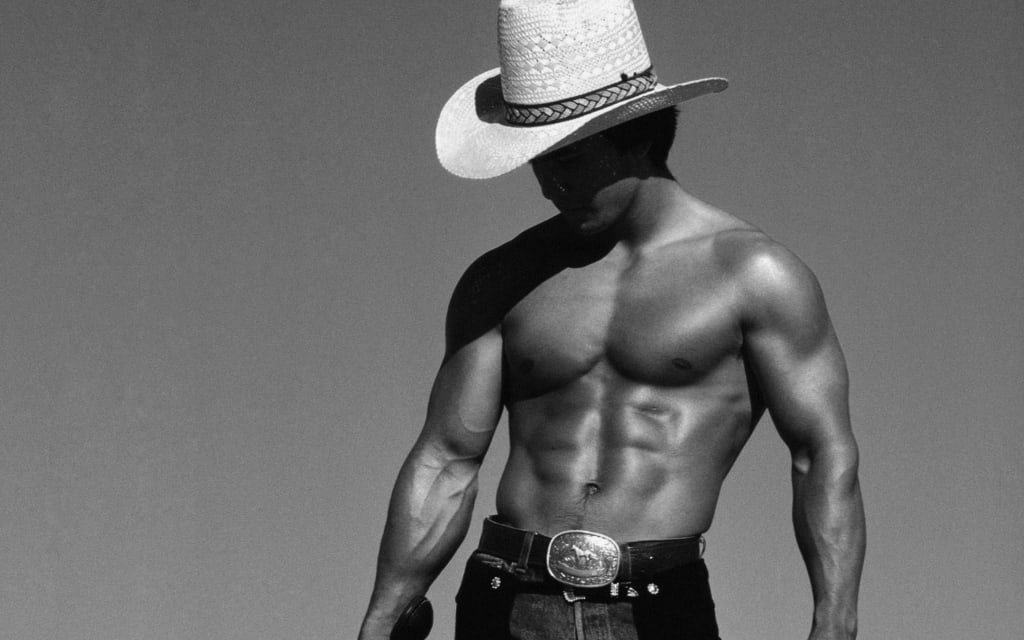 Gigolos are a misunderstood subject of conversation in popular culture. Thanks to movies like American Gigolo starring Richard Gere, male escort agencies were bundled under one category: the sex industry. The modern day "gigolo" became synonymously paired with "prostitute" and "sex worker." While sexuality is embraced in the gigolo culture, it is not the be-all and end-all of the experience. For a fee, women have the ability to find the man of their dreams, no strings attached. Are you interested in a rock climbing date? Dinner for two where he doesn't look at his phone? Fun night out with your girlfriends? Call matchmaker specialist, Garren James.
Garren James, owner of America's most successful male escort agency Cowboys4Angels, wants us to know that being a gigolo has nothing to do with sex, but everything to do with companionship. James has an army of hotties-with-bodies at his disposal who pleasure a woman's intellect for a day, or two, or ten. With the hit Showtime series Gigolos, at his disposal, business is booming for James, with more and more women turning to him for a fun night out on the town with a man who has only the woman on his mind. Bye bye Tinder; hello hottie. For a price, that is.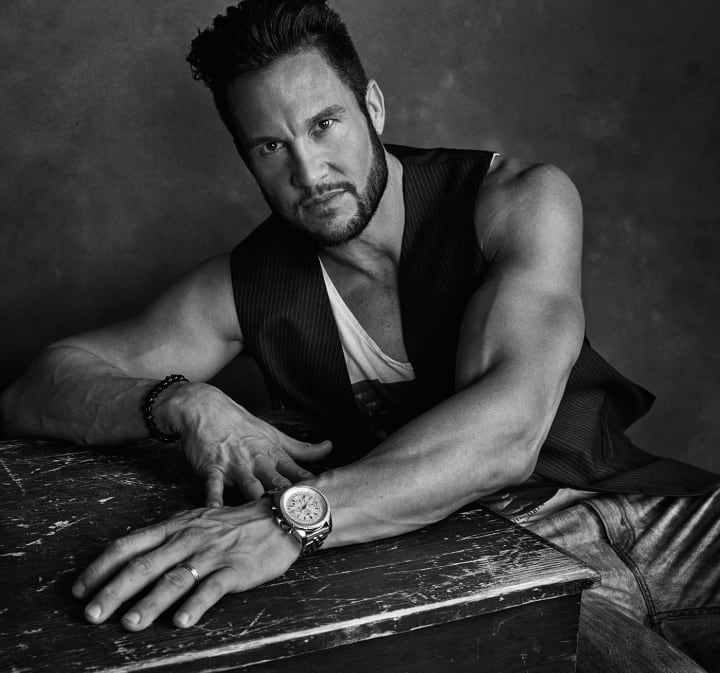 Filthy: Everyone's dying to know what's better: natural tan or spray tan?
Garren James: A Vegas pool party natural tan is way more fun and sexy!
What is Cowboys4Angels and how did it begin? What drew you to the companionship industry?
The inception of Cowboys4Angels began eight years ago when my girlfriend at that time was the owner of one of the largest female-for-men escort services. She shared her knowledge and experience with me and I then helped manage her business. This led me to create a service exclusively for women. I was intrigued by the idea and began my thought process and research. We launched the site and it was a very slow start. Today we are considered the best agency worldwide with the highest level service. I was so drawn to the industry because I thoroughly enjoy making women happy. I loved the idea of finding more and more men like me so I could basically have many men completing the same goal daily.
How do you determine rates for the men? What are some of the highest rates, and what do your clients receive from it?
The rates start at a base level and move up as the escort gets more notoriety. Our base rates are slightly less than what female escorts charge. As his demand goes up with new clients and regular clients his rate will increase. As of now, the men on the Gigolos show have the highest rates due to their notoriety.
When asked, "What will the client receive?" I think most people in the outside world (beyond this industry) would automatically respond with, "Well, sex of course." The funny thing is that any woman can walk into a bar and say, "Who wants to have sex with me tonight?" – the result being a line full of willing men. To be honest, and to give the simplest answer I can, the women who use our service receive one thing: a perfect gentleman whose number one goal and priority is to make her feel beautiful and special.
Our clients say they go out on bad date after bad date, with no attention and not being treated like they deserve. Our men's number one goal is to make the client smile and feel special for the evening. That goes way beyond anything else.
What is the hiring process for the male escorts? Is there an education program? Qualifications? Rules?
We have had over 15,000 employment requests over the past eight years and currently represent 90 men. As you can see, we are extremely picky in who we represent and who we present to our clients. Our interview process is extremely extensive; once the candidate passes the initial interview, they are sent rules and tips to study–eventually to be quizzed on another interview. Once they pass the background check, they are then sent to long term regular clients who have a date and send feedback. Once they pass all the tests, they will be listed on the Cowboys page on the website.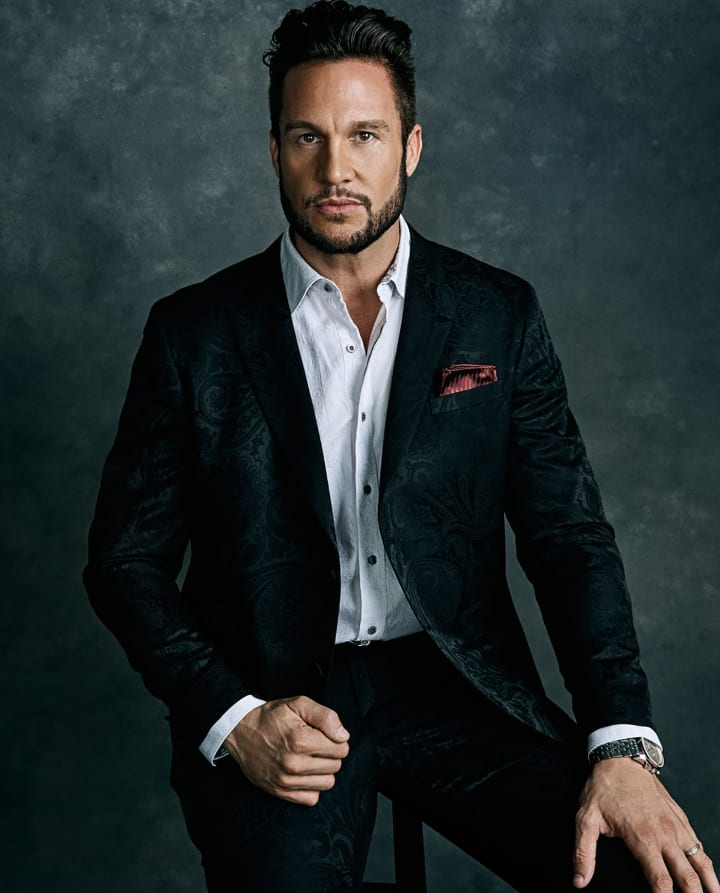 What is the weirdest/most unique date requested by a client?
(laughs) Seriously, I could write a book about the strange and odd requests. The most common (and creepiest) is a husband calling to hire one of our guys to hit on his wife at a random location...to see if she would be faithful. I end that conversation with, "find a good relationship therapist or a divorce lawyer because your marriage is doomed." We are an agency about spreading happiness and joy – not for anything like this.
Do married women use your services?
I would say most of our clients are single women. We often get husbands calling in who tell us that their wives will be alone in a city, and inquire about a sort of "chaperone" for the evening. Our target, as I said before, is to spread joy; that being said, our target audience is not cheaters. We prefer that a woman always tell her husband if she is interested in trying something fun and different for the night, to add a little fun and excitement into her life.
Is there a misconception behind the word "gigolo"? What is it? How does it affect your business?
Well, I just looked up the world "gigolo" and read the definition. The main definition of the word "gigolo" is: a younger man living off the wealth of an older woman. I guess you could say we are definitely not what the definition states. We are in fact male companions who are paid a flat fee in exchange for time. Our rates are clearly listed and we never try to get anything above and beyond what our negotiated rates are.
Furthermore, our clients' age range from their 20's and up. You don't need to be extremely wealthy to hire us for a few hours of our time. Our television series on Showtime, Gigolos, which documents the lives of the men in my company, was a catchy name picked by the network. Hopefully after watching the show they'll be able to update the Wikipedia definition, as we seem to be breaking the mold of the old definition.
Do you see yourself as a matchmaker?
I am 100 percent a matchmaker. My job is to talk to clients in order to get a good sense of their personalities. From that, I help match them up with the best men we represent. We have many women who travel for work and they'll call-in and say something like, "I loved Bradley in Vegas; who is the most like him in NYC?" By working with the men closely, I can give her three or four choices who have similar reviews and the same personality type. She can then look at these men and pick the one she is the most physically attracted to. With women, physical attraction is obviously important; but women must be mentally stimulated, as well. If I don't take the time to match her with someone I think will be a good fit mentally, than we may not have the fireworks we all want!
What do you think of other companion companies like Manservants?
I love the idea of a woman hiring a man to help around the house, help at a party, or to take to an event. One thing I do not agree with is they also allow men to use their services. When I started Cowboys4Angels, the number one thing I was asked is if the men we represent were gay? Our agency is all straight men only seeing women. Even if a client is attending an event and the mood is somewhat romantic, I think she wants the idea that he is straight and was not with a man the night before.
Why the emphasis on Cowboys4Angels being a "straight" male escort company?
Cowboys4Angels started eight years ago and I had no clue of the amount of success it would have. After extensive research, I found there was no agency in the United States that offered male companionship strictly for women. There were many male escorts catering to men who occasionally catered to women, as well. They were labeled in the industry as bisexual male escorts. I found that women were very turned off by this. Then, it dawned on me why the business of male escorts for women in America had failed so miserably: women seem to agree that they do not want to hire a man who had just been out with another man! I think women felt as if the men were firstly into men and were faking the experience they were sharing with women.
How did your hit Showtime series Gigolos begin? Did business spike after the premiere of the show?
When I began thinking about the concept of a male escort agency exclusively for women, I was at first the only company in the United States available for this service. I was extremely lucky one day to get a call from a producer of the Tyra Banks Show who wanted to feature me on an episode. The day our episode aired in 2009, the name "Cowboys4Angels" was in the top ten most Googled searched terms. After that, I was quickly contacted by producers for a show they wanted to call Gigolos. They hired me as the creative consultant to provide the men and clients and also to make appearances as the agency owner. The show has obviously created a sensation for us as a whole and has helped bring new eyes to the website. We average about 50,000 viewers per month, and when the show is airing it gets up to about 150,000 views per month.
Have you ever been a male escort yourself?
Yes and I loved every minute of every date I was on.
Why should all women entertain the thought of hiring an escort?
Women these days love the service industry. As a woman moves up the economic ladder, they use more and more services; a large percentage of the services are beauty related. The last step is to hire a male companion for the extra little touch. Whether it's an elegant dinner date with the man of her dreams, or if she just wants to escape for a while and be pampered, we can most certainly fulfill her dreams and expectations.
Our agency prides itself on a rigorous screening process to make sure we have the most interesting, polite, charming, emotionally mature, and healthy male escorts for our clients. I have a reputation, on average, for turning away up to 99% of my applicants. When a woman books a male companion from Cowboys4Angels, she is assured that she will be getting the best in the industry.
You can't not be curious. Big bucks get paid big bucks. Don't miss your chance to watch Gigolos for free now with a 30-day trial of Amazon Prime! A reality series much unlike any other, Garren James and the men of Cowboys4Angels work to balance their careers as industry leading male escorts, relationships, and personal lives.
Reader insights
Be the first to share your insights about this piece.
Add your insights