Genius Products That Will Make You Better In Bed
Want to be a serious Cassanova? You'll love these products that will make you better in bed, and more sexually satisfied than ever before.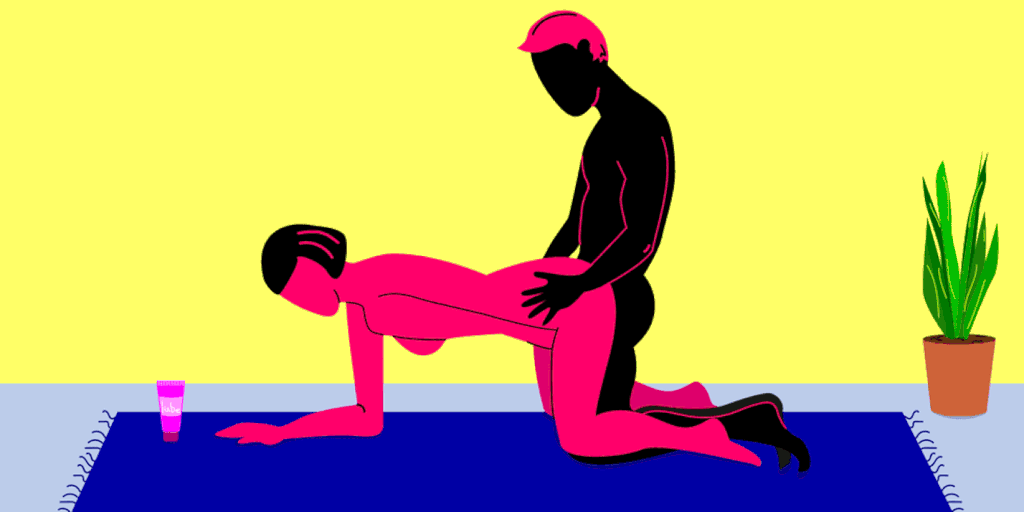 Everyone wants to be good in bed, and the truth is, everyone can be better in bed with the right attitude and effort. Though skills can always be sharpened and people can get more into it, the truth is that we all sometimes need a little product or two that boosts our performance in bed.
Most toys out there have a certain learning curve before they can actually make you better in bed, but not all of them. If you're looking for products that will make you better in bed without having to learn new skills, we got you covered. These sex toys are easy to use, and will give you totally orgasmic results.
Perhaps one of the most unusual products that will make you better in bed is SVAKOM's Siime vibrator. This highly unusual vibrator lets you see what's going on inside your lover, which in turn can help you find their G-spot or P-spot.
Waterproof and with a bunch of different speeds, this camera-equipped vibe is perfect if you want to replay what's going on down there and analyze your moves. It's also a good way to get kinky with your lover in more ways than one.
Part of being a great lover is communication and learning what your partner likes and dislikes. That's why Sex Questions is one of the best games out there if you're trying to upgrade your mojo. This small game allows you to learn volumes about your partner — and them about you.
More communication means better sex and more kink. Need we say any more?
Looking for a way to upgrade those foreplay moves? Wanna get more power when you decide to tease your partner down there? Fukuoku came up with an amazing toy to boost your sex life — a waterproof glove that has bullet vibes attached to each finger.
Using this means that your massages will never be better, and your partner will never be more satisfied. Most importantly, it's easy to clean and works perfectly with water-based lubes.
Lelo's Tor 2 cock ring is one of the best products to make you better in bed without involving too much extra effort on your part. What this does is turn you (or your lover) into a real-life vibrator — and it can be used in conjunction with other sex toys, too.
There's so much that can be done with the right cock ring, and Tor 2 shows this with its wide range of settings and incredible comfort. Needless to say, this is a toy that'll give you and your partner good vibrations regardless of what you're into. It's one of the best sex toys without latex parts, too, so if you have sensitive skin, you'll adore Tor 2.
When it comes to products that will make you better in bed, this one's a classic. The Liberator Wedge is all about helping you hit the right spots and giving you a better angle for naughty fun.
If you've been having a hard time hitting her G-spot or his P-spot during penetration, the Liberator will do wonders. It's also a great pillow for easing neck strain during oral sex and for experimenting with different sex positions. The sky's the limit with the Liberator, so have fun with it.
Another excellent sex toy for your lovemaking skills worth noting is the Nea 2 by Lelo. This toy is just as versatile as it is pretty, thanks to it unusual "dip" shape.
Couples can place the Nea 2 between them during Missionary sex for added clitoral stimulation, insert it for G-spot fun, or even use it during oral sex for a powerful shockwave of pleasure. It's one of the best sex toys for beginners, specifically because there's no wrong way to use it.
Want to be a better lover, even when you're far away? The We-Vibe Sync is just what you're looking for, then. This awesome vibrator can be used with an app that controls its speed, which means that you can please your partner, without even being in the same room.
During sex, though, the We-Vibe Sync can be inserted in you or your partner for added clitoral and G-spot stimulation. Either way, it's a kinky-but-cool way to add more dimension to your sex life — and it's one of the best products to make you better in bed as a result.
Ladies, if you want to get a better grip "down there" for your partner and also have more powerful orgasms, strengthening your pelvic floor is the way to do it. Kegel exercises are what strengthen your pelvic floor, and these pretty eggs are perfect for it.
All you have to do to flex your way to better orgasms is insert them in your vagina and work to keep them up in there. Once you're done exercising, you get to clean them off easily and store them in a cute pouch. It is definitely one of the best products that will make you better in bed.
Perhaps one of the more surprising sex toys that make you better in bed is a game all about oral sex. The Oral Sex Game is all about teaching you how to better please your partner using your mouth.
Fans of oral sex and those who want to learn more moves will both enjoy this tantalizingly tease-filled game. So, go ahead and try it. Roll the dice, and everyone wins.
Oral sex is already fun, and this game ramps that enjoyment to 11. Is it really that surprising that it's so often considered to be one of the best sex toys for couples?
Lube will always be one of the best products to make you better in bed, regardless of your orientation, or what you're about to do. System JO decided to take things further by creating a safe lube that tingles, but doesn't burn.
The end result is a lube that makes every little touch a lot more significant, and a whole lot sexier. This particular bottle amps it up and ensures that it'll last throughout your play session.
sex toys