Filthy Gorgeous: The Bob Guccione Story
Without a doubt, Bob Guccione was a living paradox. 
Filthy Gorgeous tells the story of a self-made billionaire who used his first success, Penthouse, to build a media empire that included over 100 publications. Guccione was a crusader for freedom of speech, an outspoken advocate of Vietnam Veteran's rights, and the man who cost former Miss America, Vanessa Williams, her crown. Guccione also exposed the hypocrisy of the religious constituents who attempted to destroy him while hiring prostitutes for their own pleasure.
Filthy Gorgeous: The Bob Guccione Story lifts the curtain on a man who lived in both light and dark. Part gambler, rebel, intellect, and artist, Guccione was equally curious about women as he was about longevity, Degas, and nuclear energy. He gambled his fortune on a dream and lost it all. Once the king of a $350 million empire in the mid-1980's, Guccione died penniless and in debt two months shy of his 80th birthday in the small town of Plano, Texas.
The documentary, written and directed by Barry Averich and produced by Jeremy Frommer and Rick Schwartz of Jerrick Media, debuted September 9, 2013 at the Toronto International Film Festival to warm reviews.
"This is a documentary about the totemic power of Bob Guccione and how he tried to change the world, one pubic hair at a time." - Drew Taylor, IndieWire
He [Guccione] was no stereotypical sexist pig, giving women prime behind-the-scenes career opportunities initially unequaled by any publishing company outside Ms. Magazine. - Dennis Harvey, Variety
The film chronicles the cornerstones of Guccione's life as not just an auteur, but also a father and husband. The following events in the timeline of Bob Guccione's life defined his legacy, both in print and on film.
Transatlantic Lifestyle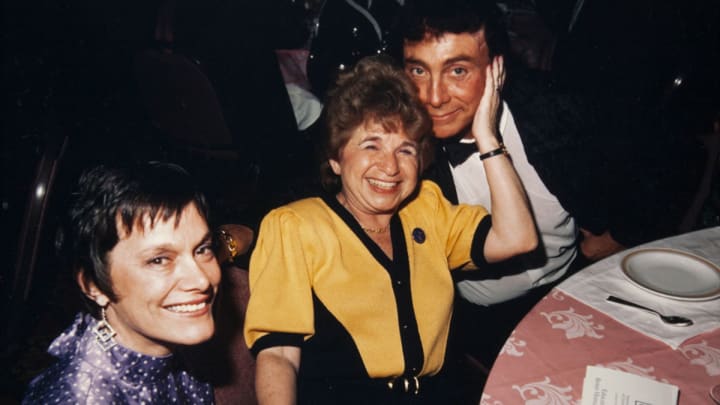 New Jersey
The place of Guccione's childhood and adolescence in Bergenfield, his near-drowning incident, his mother and father, becoming an altar boy and seminarian, and his first marriage.
Rome, Tangier, Paris, Germany
The auteur is born. Guccione begins his artist endeavors—painting, acting, drawing, writing, traveling, scrounging, Guccione marries his second wife, Muriel Hudson.
London
Managing a dry-cleaners, Guccione comes up with the idea for Penthouse. Penthouse is launched with very low funding and Guccione encounters legal problems vis-a-vis Post Office Act. Bob's role in beginning of the Sexual Revolution, the Penthouse Club, casinos, and Lords and Forum magazines.
New York
Back in the states, Guccione launches the American edition of Penthouse. Here he develops business strategies, publishing philosophy, and his life at the Drake Hotel and Judy Garland's former apartment.
Master Auteur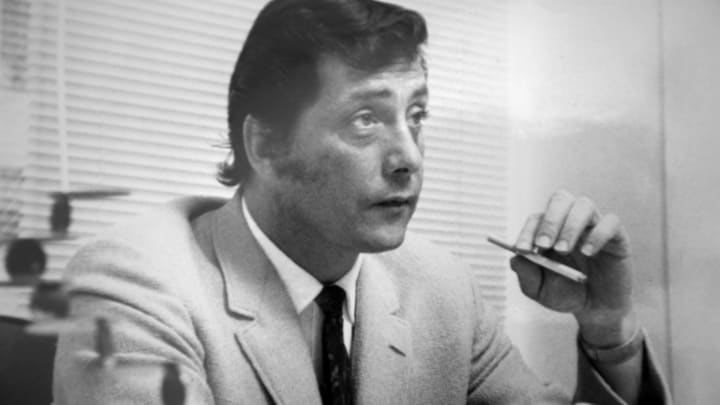 The 70s
Guccione's Penthouse complex on Kirk Island is built. Viva and Omni come to fruition in the investigative journalism Penthouse-style.
Penthouse Pets
Bob invents the art of erotic photography, unusual Pets, and disrupts views on nudity, breaking the taboo on female frontal photography. In this process, he reinvents the art of the layout. At this time, Bob sees his first set of legal problems.
Caligula
The making of the film, Caligula, with Vidal, Rossellini, Tinto Brass, Gielgud, and a cast of thousands.
Atlantic City
Guccione's suit against the Department of Justice, the Atlantic City situation, Trump, Sands Hotel, and Abscam.
Midnight Workhorse 
The First Amendment
Guccione was no stranger to the law, including dealing with Meese Commission, a suit against the Department of Justice, and the importance of struggle to expand legal interpretation of the First Amendment.
Legal Problems
Legal battles ensue with the likes of Hustler, Miss Wyoming, Kodak, Falwell, LaCosta.
Coups and Controversies
Features on stars such as Vanessa Williams, Madonna, Debbie Murphree, Jessica Hahn, Gennifer Flowers, Anneka di Lorenzo.
The Private Bob Guccione
Marriage to Kathy Keeton, family, friendships with the famous and infamous, and the ridgebacks.
The Empire
General Media's aggressive acquisitions and start-ups (Longevity, Four Wheeler, Compute), real-estate and other ventures, INESCO, the Moscow animation studio and Moscow medical publishing company, foreign editions, leading the way in electronic publishing, video, television, and motion-picture projects.
Artist
Return to the atelier, gallery showings, thoughts on art and life, a summing up and looking ahead, conveying to the reader the message that ambition and energy are not diminished, that both Bob Guccione the individual and the Penthouse empire have entered a new phase. Guccione's collection can now be found up for auction.