Entertaining Sex Podcasts
Offering sex advice, stories, and community, entertaining sex podcasts are sure to please.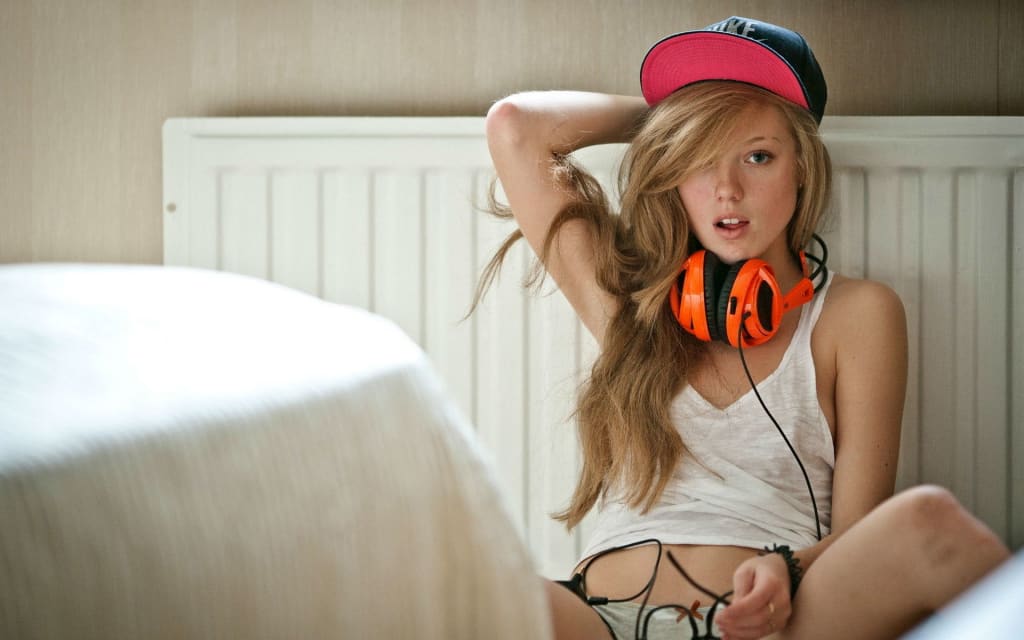 These days, we have podcasts about all kinds of pastimes, from knitting to gardening. But what about podcasts for everybody's favorite hobby—sex? The morning commute can get boring, and using podcasts to make it go faster is a smart thing to do. But what happens when you run out of listening material? So you don't have to wade through your podcast app or the internet to find something interesting to listen to, here's a list of the best sex podcasts dealing with love, relationships, and sexuality. If you're tired of dry history podcasts or even slice-of-life podcasts, you can find something interesting, funny, and titillating in this list.
Sponsored by New York Magazine, the Sex Lives podcast is an extension of their sex column, and the tagline reads, "A weekly podcast about sex, lust, dating, technology, coupling, porn, fetish and freakiness. But mostly sex." Hosted by former Gawker gossip blogger Maureen O'Connor and writer David Wallace Wells, this sex podcast follows the traditional interview and discussion format. Sex Lives focuses on the unique challenges we face while navigating the wonderful and terrifying modern worlds of dating and sexuality. The hosts do a good job of making the discussion light, funny, and informative, talking about how we date as well as how to date.
"Slut shaming" is the concept that women who have had sex with multiple partners should be shamed for their "promiscuity," and the hosts of Guys We've Fucked are setting out to change that. Corinne Fisher and Krystyna Hutchinson are also a comedy duo called Sorry About Last Night, and both women are frank and hilarious. Billed specifically as an anti-slut-shaming sex podcast, they talk about guys they've had sex with, using their personal stories to lead into wider discussions about sexuality, feminism, dating, and relationships. The show started with actual interviews with the guys, and has since moved more into the typical discussion format where the ladies use their sexcapades as jumping off points for wider issues.
The very name of this sex podcast is enough to make most people shudder, but that's exactly the premise. Host Jamie Morton reads chapters from his father's smut on air, with commentary from him and two of his friends. Yes, that's what happens on this podcast! The format definitely makes My Dad Wrote a Porno stand out from the crowd! Obviously, this UK podcast is one of the funnier sex podcasts on this list. The show is geared more toward comedy than information or discussion—the commentary by Alice Levine and James Cooper keep the laughs coming. Adding to the podcast's comedic charm is hearing bad erotic writing read aloud in a stuffy British accent.
This irreverent sex podcast started on live radio at CKUT-FM out of Montreal, but it quickly moved to the internet, where hosts Kaitlin Prest and Mitra Kaboli could more freely gab about the bawdy topics they preferred. The motto of the podcast is "A show about your body, your heart and your junk," and is more reminiscent of a confessional than an advice column. The show features traditional radio-style interviews interspersed with frank, personal stories about sex. Audio Smut focuses on different views of sex, too—as Prest described it in an interview, "sex from the perspective of young women, queer people, people of color, old people, people with disabilities, everybody."
Headed by longtime sex advice columnist Dan Savage, the Savage Lovecast is a solid blend of sage relationship advice and knowledge bombs about sex and sexuality. As in his weekly column, Dan answers questions and brings in experts in various fields to lend their expertise and create lively discussions. You'll hear about everything from the politics of polyamory to the finer points of fetishes. Dan always delivers on the quirky, with his callers bringing in some unique topics, like what to do if you have a diaper fetish and your partner isn't into it! Dan himself is definitely opinionated, but he's ultimately warm and inclusive of different sexualities. While you might not always agree with him, you'll leave this sex podcast with something to think about, for sure.
What if Carrie Bradshaw and her crew were queer, feminist, and didn't give a [bleep] what you think? Livin' and Lovin' in NYC answers that question, giving listeners a glimpse into the world of LGBTQ New Yorkers. The hosts, Victoria Davis and friends Laura Jean Moore and Isaac Fornarola, call themselves "feminists shock jocks." They do their best to live up to that label, spinning irreverent stories every week about dating while queer in the Big Apple. The show is like sitting down with these three friends and their newest guest, who is always into something a little different. They tackle issues of trans sexuality, queer sex, and dating with heart.
If you've never heard of Alfred Kinsey and his infamous Kinsey Institute for Research in Sex, Gender, and Reproduction, then you definitely need this sex podcast. It gives interesting scholarly information about everything in the institute's name. Yes, it's actually put on by the Kinsey Institute at Indiana University. This is certainly the driest of the bunch, but what else would you expect from a nonprofit research institute? If you're looking for fascinating studies about gender, sexuality, and related topics presented in a balanced, scholarly way, look no further.
As part of Chris Hardwick's Nerdist podcast series, "sex nerd" Sandra Daugherty's podcast brings a quirky geek sensibility to sexuality topics. Sandra gives you the facts like Kinsey Confidential, but with the funny elements of Dan Savage. She is sex-positive and unafraid to tackle a wide range of sexualities and explore how they intersect with other aspects of identity politics. Some topics can be practical, but other episodes focus on discussions of feminism, asexuality, sex and disabilities, and other fascinating niche topics. If you consider yourself a nerd or already know a little bit about sexuality and gender politics, this sex podcast will keep you interested. There's also a big backlog of over 200 episodes to binge-listen if you're so inclined.
Hosted by Kaitlin Prest of Audio Smut, this podcast is less about sex and more about love. Each episode is gut-wrenching, tender, bittersweet, touching—and above all—intimate. Here the confessional stories of Audio Smut are given a place to shine, and each story is recorded beautifully with haunting background audio that perfectly frames and supports the material. These episodes are crafted as carefully as a package for a loved one that is far away, and the craftsmanship supports the intimate stories. The Heart will turn yours inside out, as well as show you that we're all similar in our fears and loves.
The title of this podcast isn't referring to actual legs, but rather host Legs Malone, AKA "the Girl With The Thirty-Four and a Half-Inch Inseam," a burlesque performer, teacher, and producer who's unafraid to tackle sexy topics. When she's not performing burlesque, she's an alternative spirituality practitioner who's studied everything from geomancy to Tarot. Her sex podcast is an interview format where various personalities have lunch with Legs and discuss their creative projects, sacred sexuality, and any other topics that come up. Like with Sex Nerd Sandra, many social justice topics come up that are related to sexuality, and each episode isn't strictly about sex.
Emily Moore is the sole host of this interview and discussion podcast. The motto is "saving the world one orgasm at a time," and Emily does her best to make that happen. Her goal is to demystify aspects of dating, love, and sex, so that her listeners come away from the show with new knowledge about their own sexuality and romantic inclinations. She is a very open and understanding host who lets her guests tell their stories, using them as a springboard to explore aspects of sexuality and romance with which many listeners may be unfamiliar.
Loveline is one of the oldest broadcasts on this list, longer running than Dan Savage, so it deserves a special place in the podcast world. This show, the brainchild of Dr. Drew Pinsky (AKA just Dr. Drew) and shock jock Adam Corolla, was a syndicated radio show for over three decades, and it pioneered the format. In true old school radio style, the hosts introduce a loose topic, have expert guests, and then listeners call in with their own issues and problems for the hosts to solve via sage sex advice. Loveline is a classic of the genre, and if you haven't listened to the radio show, give this sex podcast a shot. You'll be hooked before you know it.