Couples Therapy
Does talking it out really work?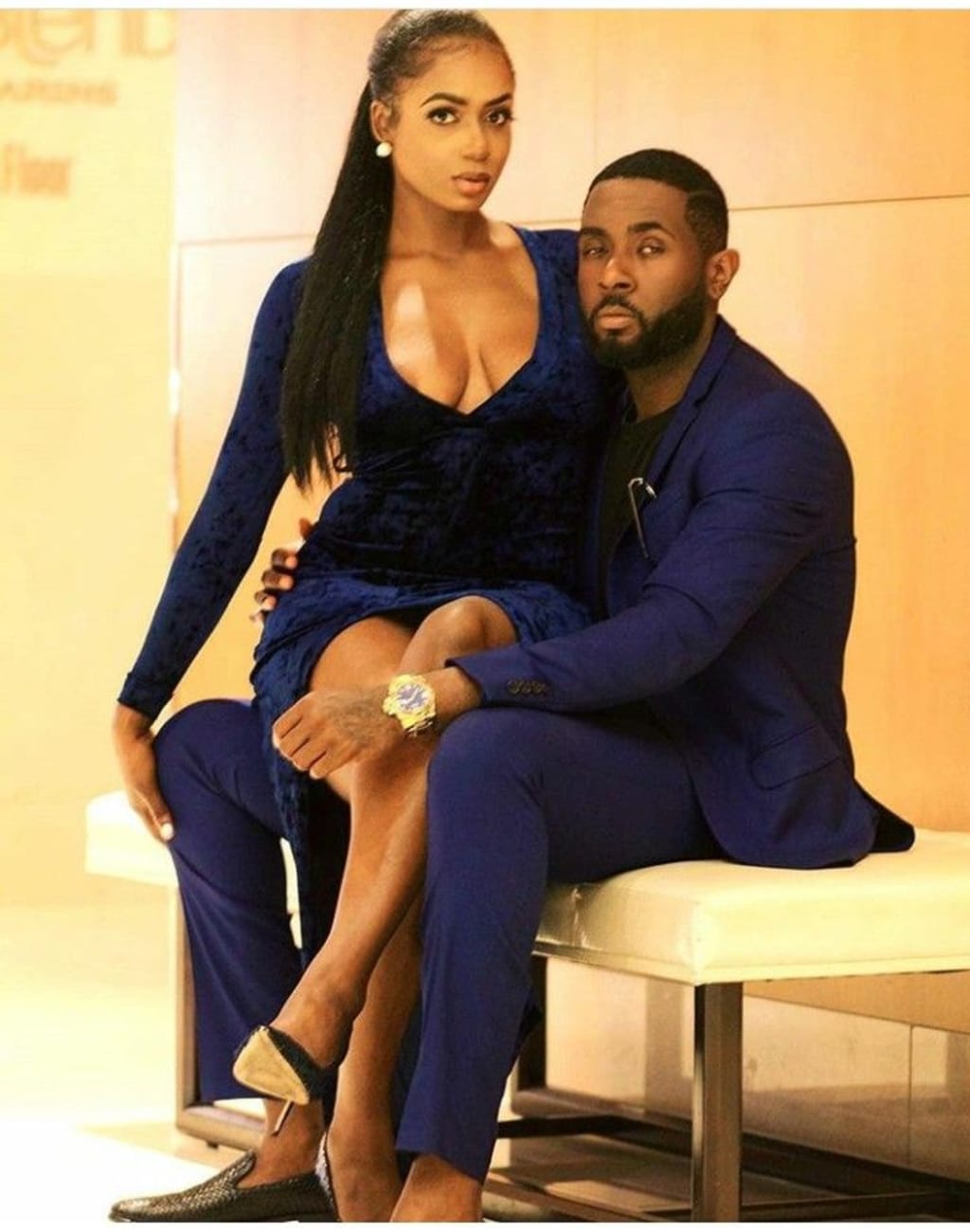 Listen up ladies....because I'm telling this story from my perspective. My name is Cori and I am a beautiful and might I say sexy model. I live in the gorgeous city of California. You heard right, where all the stars live including me. I love what I do and strive to be perfect. Perfect house, car, life and even the perfect man.
Well he isn't so perfect anymore, which is why I am telling you this story. Lately there has been no sparks and by lately I mean 10 months. We argue about the smallest things. But the main thing we argue about is having a child. Maxwell, my husband feels like we're not ready for a baby since he's constantly traveling in and out of the country.
As for me I need someone to keep me company in this big mansion that we have when I'm not working.
Maxwell and I sat down and discussed everything thoroughly and decided that before we bring a child into this world we need to figure out what's wrong with us cause you can't make a baby if the two of you are not we'll, fucking of course. So we decided to see a couple's therapist.
We would go and talk about our problems, no secrets were held, laying everything out on the table.
We set up an appointment with this therapist named Dr. Rachelle Weiss, she had been doing this for 15yrs, and hopefully she can help us to discover what may or may not be the problem. We went in on a Wednesday afternoon at around 2pm.
She started by asking us what it is that we like about each other and what we don't like about each other.
"I don't like when she tells me to do things around the house. I'm a very busy man and I do
not have time to do household chores, she's the wife that's her responsibility", said Maxwell. I just looked at him and wanted to slap him across the back of his head.
"So you can't do the household chores with me Maxell", I said angrily. "It's a 50/50 kind of responsibility, at times I feel like I'm cleaning up after a child!"
Dr. Rachelle intervened by saying "I don't think it's that much of a big deal if you helped out with the chores, Mr. Maxwell", but I don't think chores are what's the issue here." I rubbed my hands together; the cold air blowing through the room gave me chills.
"I put my career on pause for him, he always complained about how I was always too busy to spend time with him, or how the spotlight got more of my attention then he did", I blurted out.
"It even got to a point where he bluntly accused me of cheating on him". I looked my husband and he had his head down, I went to grab his hand but he pulled away.
Dr. Rachelle told us to take a minute and breathe. She grabbed a photo from her desk drawer and showed us a picture of a previous couple who used to be her clients. She told us how that was by far the most difficult therapy session she had.
But with talking things out they got through and are now happy, the renewed their vows and have sets of twins on the way. "So if they could pull through all that crap, and believe me it was a whole lot shit", said Dr. Rachelle, "well I believe so can you".
Maxwell grabbed my hand and began to speak. "It's true I pressured her into quitting her career. But this was before mines skyrocketed, I was home lonely or I'd be sitting in the crowd watching her move across that runway and everyone cheering for her. I would see a huge smile upon her face and just thought, damn.
I can't even get a giggle out her." "Cori is my world and I work hard to provide for us, I'm the man of the house and it's how I was raised. I apologize for not helping with the chores and maybe we should get a maid if we are going to have that baby".
I looked over at him smiling, tears filled my eyes.
He was finally up for the baby idea. My heart pounded with joy. "I am so happy to hear that baby, oh my god we're going to have a baby" I said excitingly.
Maxwell smiled at me and then proceeded to say "when she finally admits to me that she has been seeing someone else behind my back."
Dr. Rochelle's eyes widened at what Maxwell said. I was in shock myself, couldn't believe after 14 years he would think of such a thing. "I'm not cheating nor have I cheated on you Maxwell", I said. "You know how I feel about you since the day I met you, for god sakes you took my virginity".
"You're so full of it Cori", said Maxwell. "I saw the way Robert your hairstylist looks at you", he proceeded. I covered my mouth with my hand and shook my head. I burst out laughing "Babe, Robert is gay, he's as gay as they come. "Oh my god, I can't believe you think Robert is into me", I said. I had to admit seeing him jealous like this was cute and it turned me on.
My insides were tingling and moisture filled my insides. Dr. Cori looked at us, told us how it was too much excitement for one session so she would follow up on our next appointment. I was more concerned about what was about to happen when we get home. Maxwell is in for a treat.
We made it the house and he was still so angry he went upstairs to shower. I hate to see him so upset; I thought to myself quickly and went to join him. He was startled when I walked in; covered in soap I looked at him and smoothed my hands across his chest going down. "You missed a spot", I said grabbing cock, massaging it with my hands. He leaned his head back against the wall allowing me to be able to do what I do.
My hands filled with soap bubbles rubbing on his hard cock, other hand on his nut sack. He moaned, his dick got harder and my pussy got wetter. He grabbed me close, kissing me
softly but slowly, he slid his hands between my legs his thumb playing with my clit, while his middle finger satisfied my nirvana.
We were back where we used to be, maybe therapy was what we had needed to get things back up again.
Maxwell turned me around, breast pressed up against the cold shower walls. He lifted my left leg up and continued to finger me, as he gently slid his dick inside me. I moaned, as I felt every inch of his hard cock made its way into my cervix.
Every stroke felt good, making me remember flashbacks of when we use to fuck each other like crazy. Our moans in unison could be heard throughout the condo.
"Oh shit"! Maxwell yelled "I'm about to nut". I quickly got down on my knees, grabbing his cock directing towards my mouth.
Smacking his dick against my tongue just the way he liked it. He came all over my mouth, cum dripping from his cock. I loved how it tasted in my mouth, it was warm. I got back up, he grabbed my face,
"Let me taste myself off those juicy lips", he said. I was surprised he said that. I knew Maxwell was a Class A freak but not that freaky. I was wondering what's gotten into my husband because I loved it. We kissed passionately; we stepped out the shower still soaking wet. He grabbed my ass, pushing me back.
He gazed at me with his grayish-hazel eyes.
"Go get on that bed and spread those legs for me", he demanded. I looked at him biting my lip because I knew we were about to be like two wild animals.
Walking to the bed, I could feel his eyes just watching me walk off.
I got in the bed, later on my back looking at him standing in the bathroom doorway. I slowly spread my legs apart.
Dick hard as a rock just looking at me, he walked towards me.
"You ready to make that baby", he said on his knees, hands wrapped around my thighs. I nodded with a yes, looking into his eyes as they gazed upon me while he ate me out. Unable to escape, head tilted back I began to breathe heavily.
This part where I stop giving y'all entertainment and give my husband my full undivided attention.