Candy Corn Hookups
"Well, they can't all be winners, can they?" -Bad Santa (the advent calendar incident)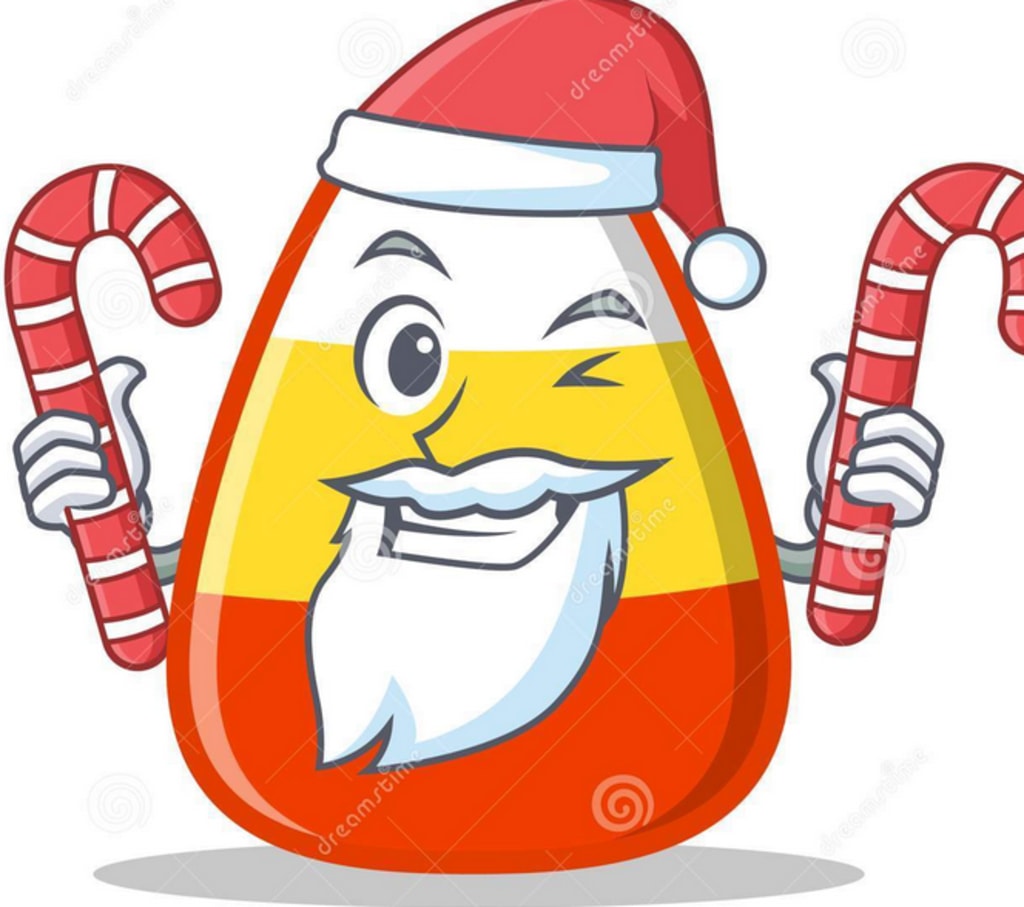 Of course all hookups are not created equal. They usually fall into one of the following categories:
G.O.A.T.......Cool guys, great-to-stellar sex, good rapport and chemistry, an encounter that leaves no bad aftertaste (pun slightly intended)
SMILES, EVERYONE, SMILES!.......No major complaints, adequate-to-good sex, no jackass moments, would be down for future meets. Most hookups fall into this category.
THE CHINESE FOOD......Tasty and satisfying while being consumed but quickly forgotten. You will be hungry again soon and probably for something different.
THE CANDY CORN......You expected and hoped for chocolate and instead received a candy corn (see above reference to the film, Bad Santa).
I've had my fair share of Candy Corn hookups. Upon reflecting on these encounters, I've realized the cause of a bad hookup is almost always due to a lack of honesty and communication (Ha. Just like in a real relationship). Since we're breaking things down, here are some Candy Corn sub-categories:
BULLSHIT PICS: Photos that misrepresent your true appearance. I've learned to decipher what you're hiding by what is NOT revealed in your pics. Headshots-only means there's a body problem (and if you don't list your height, I'm assuming you're under 5'7"). Now, I'm no twig by a long shot so I'm sure to post pics that clearly show me from head to toe. During the 'chatting' phase, I'll send naughty pics that more or less show exactly what you'll be getting. I've had a couple of guys who failed to mention that they were extremely overweight. Funny thing is, at least with the second guy, I had a feeling something was off. I even asked him straight out, "what's your major malfunction?" because the relationship stories he was telling didn't mesh with his pics and personality. I agreed to meet despite my slight misgivings because I liked his personality and face. Upon meeting, however, the personality changed. Witty and warm morphed into whiny and distant. I understand the expectations of rejection that come along with a surprise reveal, but hey, you know damn well that you were trying to get away with something. I'm polite to a fault, so even if Shrek's ugly cousin opened the door, my composure stays intact (I hope) and I'll probably still blow you. But don't expect a second meet. We (that's the royal 'we') don't like having the wool pulled over our eyes.
UNFULFILLED PROMISES: I don't remember his name (or perhaps I've blocked it out), so let's call him Roy. Roy was in town for business and staying at a motel about 45 minutes drive from me. I wasn't overwhelmed by his Ok Cupid photos. While presentable enough, he just wasn't really my type. It was too far to drive for a not-my-type guy. However, he lured me in with his promises of pleasure. "I'm gonna eat that pussy for an hour.....I know how to make u cum....I can go for a long time..." I usually can't cum from oral so I was intrigued. This guy was older than I normally go (he was 44) but I thought perhaps an older guy might have skills not yet acquired by my usual Cubs.
When I saw him for the first time I realized that his pics had to be at least 7-10 years old. The blonde, athletic guy in the pics bore little resemblance to the chunky, balding, pasty-faced dude before me. And he had that very specific, married I've-let-it-all-go-to-pot look. "Ah, well", I thought, "who knows, maybe he really does have skills." EN OH. Or if he did, he certainly didn't trot them out for me.
I started off by sucking his cock and about five minutes into this he says, "You're gonna make me cum. I want to get inside you." Okayy. Apparently, Extended Foreplay and I are never to be in the same place at the same time. He rubbers up, fucks me doggy for about a minute, and cums. He pulls out, gets rid of the condom then sits on the bed and pulls out his phone. I'm still on all fours and I couldn't help blurting out, "That's it??". "Yeah," he answers pleasantly, "I have to get up at 5". Perhaps his lack of manners made me forget mine. "Well, I'm glad I had a contingency plan to go dancing after this", I mentioned as I got dressed. "Yeah, go dance," he said absently, like he was talking to a pesky child, "have fun". Blink. I almost expected him to pat me on the head.
The only good thing about Roy was his taste in music. Pink Floyd's Dark Side of the Moon was playing during our encounter. I arrived during 'Breathe' and was out the door before 'Money' had ended.
(coming soon: Candy Corn Hookups, part 2: Bad Manners)