Camming 101: A complete guide for new cam girls
Thinking about becoming a cam girl? You're not alone.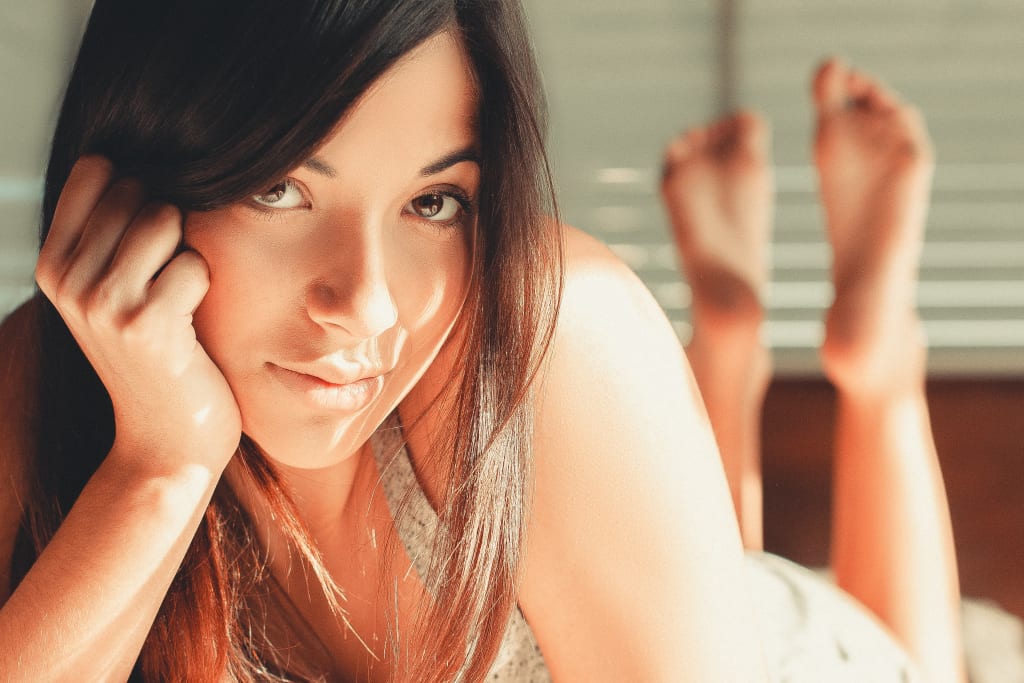 Cam Girl 101
Camming has boomed in popularity since the start of the pandemic, both as a side hustle and full-time job. Millions of women now make money camming on sites like Chaturbate, Xpanded, and Live Jasmin from the comfort of their bedroom.
Cam work is flexible and rewarding, allowing women of all shapes and sizes to rake in cash working hours that suit them. And despite what a lot of people think, it doesn't even have to involve taking your clothes off. You're in control of what you do on cam for your clients – whether that's just flirty chatting or something more explicit.
But we get that, if you're new to camming, starting out in the industry can feel daunting. That's why we've created Camming 101, our beginners' guide to cam girl success.
Read on and discover how to go from webcam virgin to pro streamer in 5 simple steps.
Step 1: Establishing your cam girl persona
Most cam models don't work under their real name. So the first job for any aspiring cam girl is to develop an on-cam persona or alter ego.
Not only will this help you keep your personal identity private when you're working. It will also help you perform better on cam, as you'll likely feel less shy or inhibited if you're acting as a character – rather than exposing your true self.
Creating a whole new persona can be tough. But if you're struggling for ideas, it can help to think about what you will (and won't) do on cam.
For instance, not willing to get naked on cam? You might want to create a girl-next-door type character, rather than a hard-core dominatrix. Or want to help guys explore their naughtier kinks and fantasies? Give your character a wild-sounding name and personality to match.
You can also look at other cam girls for inspiration. Think about who stands out from the crowd and why. Then brainstorm your own ideas.
Step 2: Kitting yourself out for success
One of the best things about camming is that – while the earning potential is high – the start-up costs are pretty low.
But if you want to build a successful camming business, it's worth investing in a few things …
A HD webcam
If the quality isn't bad, you can make do with the built in camera on your laptop or phone when you first start out camming. But we recommend getting a HD webcam as soon as you can.
Popular choices include the Logitech C920 Pro HD (£89.99) and Razer Kiyo (around £100). There's also the budget-friendly Microsoft LifeCam HD-3000 (less than £40).
Good internet access
When you're performing on cam for clients, nothing kills the mood faster than a frozen screen. So to avoid interrupted streams, make sure you have a strong and fast WI-FI connection.
You can test your internet speed for free using sites like speedtest.net or fast.com. This should help you decide whether your current connection is good enough for camming or it's worth changing internet providers.
Ideally, your internet upload speed should be above 1 Mbps.
Sexy outfits and lingerie
Clients have all kinds of fetishes and fantasies. So to satisfy all their requests, it pays to have different outfits on hand in a range of materials, from nylon to latex.
As well as the obvious bra and panties look, popular requests include negligees, stockings, corsets, uniforms, and figure-hugging gym gear.
Sex toys
Depending on what you're willing to do on cam, you might wish to invest in some sex toys too, like dildos and vibrators.
Tip-controlled vibrators are particularly popular with cam girls these days. The more customers tip while you're on cam, the higher the speed of the vibrations. So guys will be keen to pay more to increase your pleasure and the intensity of your performance.
3: Choosing the best cam site for you
So you've kitted yourself out. Now it's time to choose a cam site.
Essentially, cam sites are websites that host webcam models and their live streams. They're not employers. Instead, you work as your own boss camming on their platform.
There are plenty of cam sites to choose from these days. And most work on a similar business model. In exchange for a percentage of your earnings, they provide you with perks like customer traffic, support, and payment security to help you build your webcam modeling business safely.
But how much of your earnings they take – and what level of perks they offer in return – varies from cam site to cam site. So it's worth doing your homework before you decide which cam site is best for you.
Popular cam sites to check out include:
Live Jasmin
Bonga Cams
Cam Soda
And wherever you choose, make sure you read their content and chat rules carefully before you go live. Rule breaking is the number one reason new cam girls get kicked off of cam sites today.
4: Promoting yourself
Like we said, if you join a reputable cam site like Chatrecruit, it will provide you with some customer traffic when you sign up. But if you want to attract more customers and really maximize your income, you shouldn't just rely on the site's traffic alone.
You should work to promote yourself on social media too, to build your own following and drive it to your cam business.
We particularly recommend using Twitter, as this social media channel is more accepting of adult workers than the likes of Instagram or TikTok.
Simply create a Twitter account dedicated to your cam work. Then, post from it regularly, using one or two relevant hashtags per tweet.
Obviously, you should post about when you'll be going live on cam. But it's also good to share selfies, sneak peeks of your camming outfits, or anything else that's going to encourage guys to follow you.
Remember, the more followers you gain, the more you're likely to turn into paying customers, by driving them from your Twitter page to your camming business.
If you're new to Twitter, it's worth checking out other cam girls' Twitter accounts for inspiration. You can also connect with them to build friendships and find support from others in the industry.
#5: Going live
So you've put in the work of developing your cam persona, equipping yourself for the job, and promoting yourself on Twitter. Now it's time for the fun bit: going live for your first cam show.
It's understandable that you will be a little anxious. First-day nerves are normal in any job. And they'll most likely disappear with time and experience.
But it's important not to get so anxious that you rush your first cam show. Because (a) you want to give customers time to really enjoy your performance and (b) you're getting paid by the minute. So the longer you can keep the customer on cam, the better.
Before you jump on cam, take a few deep breaths and try to relax. And when you do connect with your first customer, don't feel pressured to hurry straight into the main show. Get to know them first and ask if they have any particular requests.
Doing your best to please every customer is the key to building loyalty and repeat business. But remember, you're in control of what you do on cam. So if a customer requests something you're not comfortable with, don't be afraid to politely decline. Try to steer the conversation in a different direction. Or suggest something else you'd love to do for them instead.
And finally, don't forget to have fun when you're live. Because most guys agree that the hottest cam sex chat happens when the girl is enjoying it as much as they are.
Ready to start camming?
Hopefully our Camming 101 guide has got you excited to start your webcam modeling career. We wish you the best of luck. And for more handy camming tips and tricks, check out the Chatrecruit blog.