Brandy Ledford was a Penthouse Pet
From Penthouse Pet and softcore porn to sci-fi hottie, here is everything you need to know about Brandy Ledford.
From softcore porn to television star, Brandy Ledford became a favorite of the geek hottie community. She has played many roles over the years, starring in minor and major roles in both television shows and feature films. Her roles have ranged from small indie films to well-known comedies such as Rat Race. Brandy started her career in the softcore porn industry, and was able to successfully mainstream her skills in the adult industry to acting into a wide variety of mainstream television shows and movies.
Her work ranged from softcore to center folds, and finally moved on to films. She is most well known for her 1992 centerfold in Penthouse magazine. Starring in several adult film videos, she was a favorite in Penthouse from 1991-1994. She began her career in the mainstream media scene in several minor roles, where she began to build a reputation for being a versatile actress. She played roles in features such as Silk Stalkings, National Lampoon's Last Resort, The George Carlin Show, High Tide, Walker Texas Ranger, and The Drew Carey Show, just to name a few.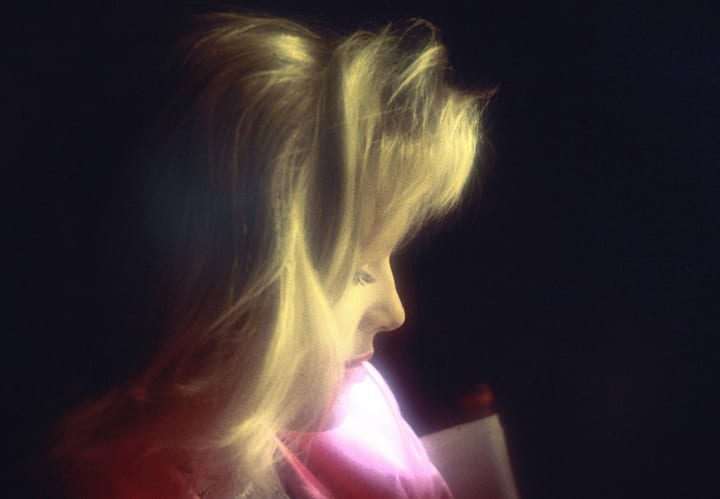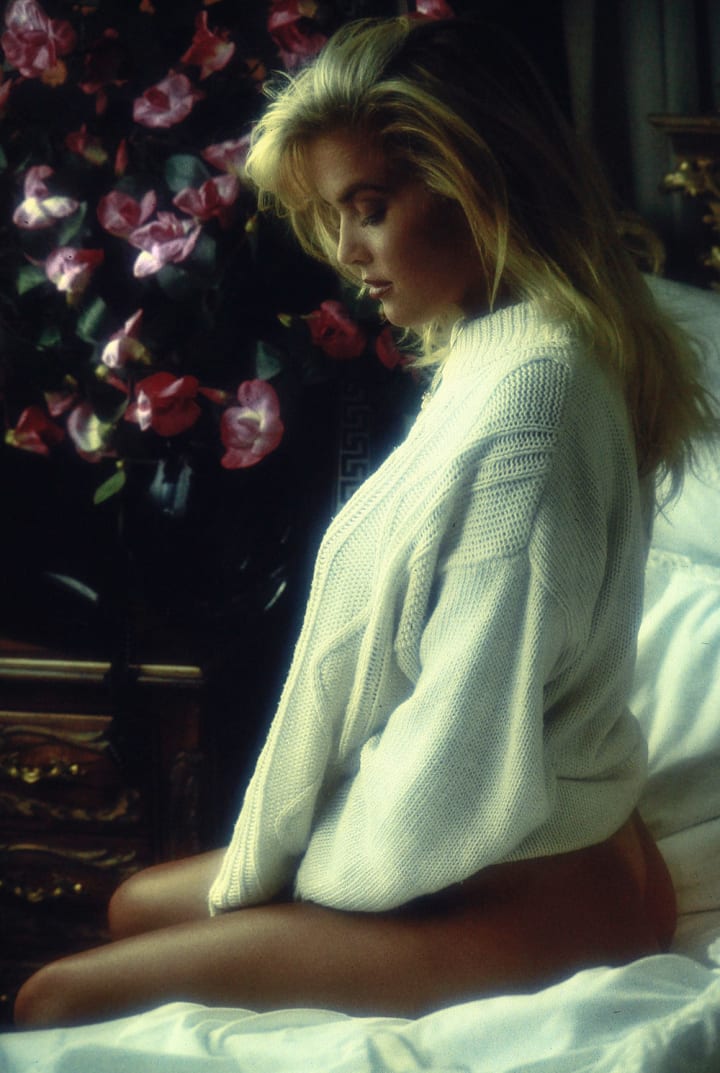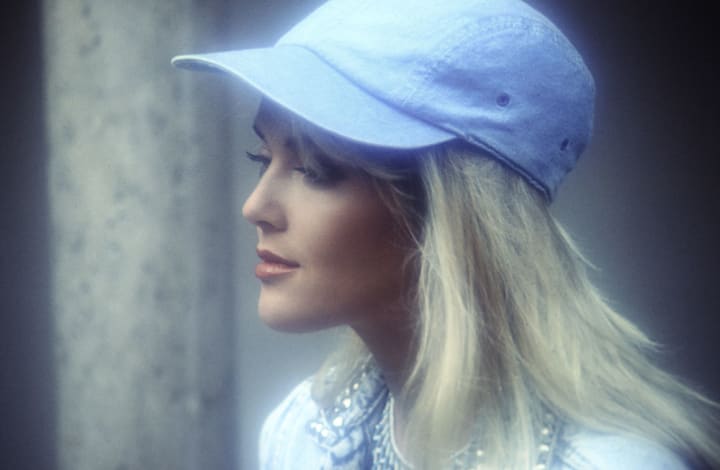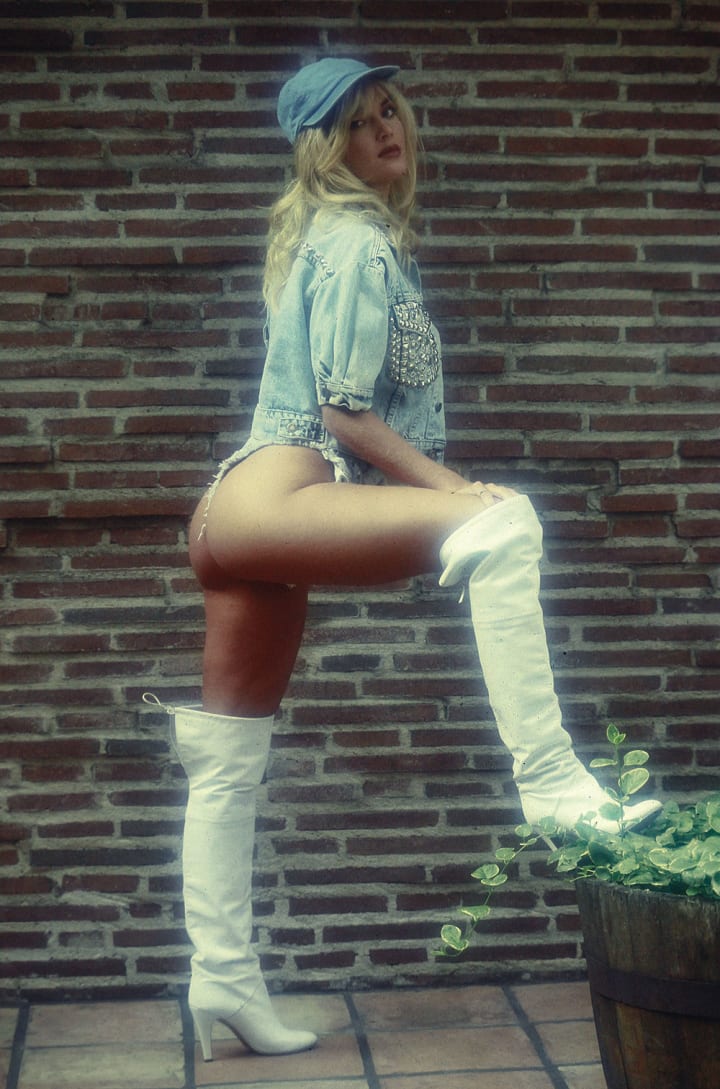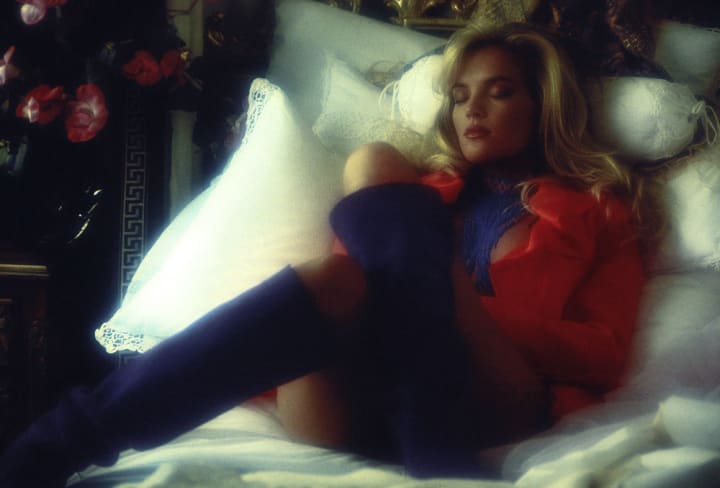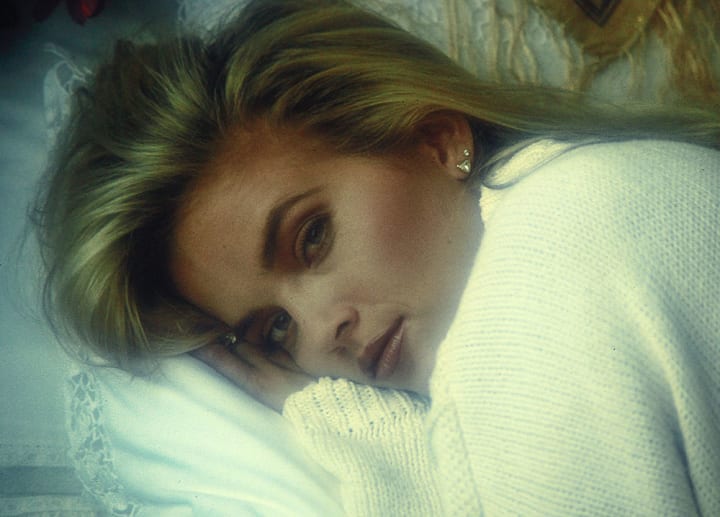 Breaking Out of Sexualization
From performing in short roles in television shows, to starring in them, she is best known for her performance in Baywatch Hawaii. During her time on the show, she played Dawn Masterton, a lifeguard and archeologist. In the show she was able to, with the help of her fellow lifeguards, face her fear of drowning. This was a major transition in her acting career. Actually it may have been this role and that story arc that broke her out of her sexualized past.
During her time acting in Baywatch Hawaii, she had several small roles in many movies. Her performance in the sci-fi hit Demolition Man, costarring Sylvester Stallone and Wesley Snipes, was a major milestone for her career, as it was one of her first feature sci-fi films. Sci-fi films would quickly become a specialty of hers, thanks to her performance in this movie. Brandy played Fiber Op girl, and worked with actress Sandra Bullock. As FibreOp girl, she helped fight crime in this futuristic utopian society. A classic sci-fi film, well worth a nostalgic viewing.
Her next major movie role was Panic in the Skies. She survives a flight marked by tragedy when it is struck by lightning. She plays the role of Charlene Davis, a flight attendant on the airplane.
First Target was a minor role Ledford played in a story of a presidential assassination. She, along with her fellow agents, must protect the President during re-election from his fellow candidates, including the Vice-President. Brandy also starred in We'll Meet Again, a murder mystery. In this theatrical thriller, Brandy and an investigative reporter seek justice for herself and her husband as she searches for the person who framed her for the the death of her husband.
Mainstream Geek Movies
The sci-fi earthquake thriller, Faultline, brought her back to her mainstream geek audience. In this dramatic film, she plays a mother whose husband died during the earthquake, and she struggles to keep everyone alive through the aftershocks and damage caused in the earthquake that killed her husband.
One of her minor roles also included Vicky the call girl in the comedy Rat Race. Before her performance on Baywatch Hawaii, Brandy joined the cast of Fast Track from 1997- 1998. Here, she played Mimi Chandler, one of several major characters in this high speed racing show. When she finished her performance on Baywatch, she began starring in both small and large roles in movies. Brandy started her role in several smaller television roles including The Invisible Man, Smallville, Stargate SG-1, and Atlantis.
The Invisible Man, Smallville, Stargate, and Ice Men set her up for her performances in Gene Roddenbury's classic Andromeda. In The Invisible Man, Brandy played Alex Monroe. In this sci-fi adventure, the plot revolves around about a conman with the ability to turn invisible. He is recruited by a federal agency under the threat of life imprisonment. As Alex, she works as one of the agency's top agents, fueled by a grudge of her own to find her son. In Smallville, Brandy plays the small role of one of the parents, Mrs. Gibson, in the retelling of the classic superman story.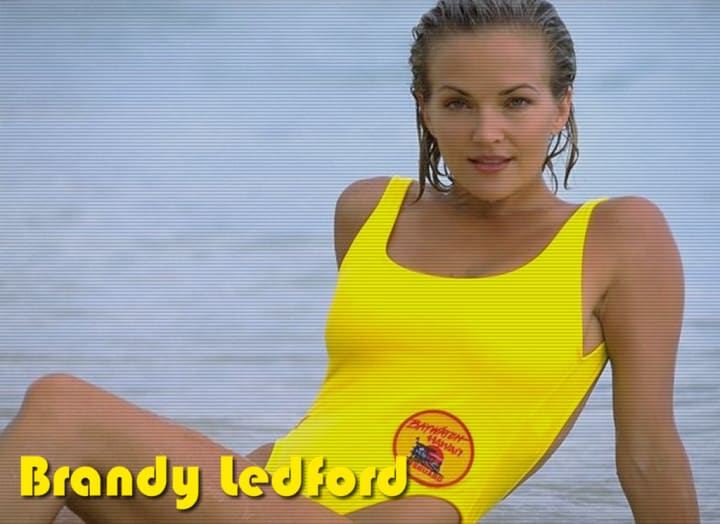 TV Appearances
In Whistler, a Canadian television show, Brandy plays the role of Shelby Varland. It is a murder mystery about the a small town, and a body found in the snow. The whole town has a conspiracy, and no one will talk about the mysterious death of local snowboarder. It was another opportunity for her to market her acting, not just the hottest body north of the border.
A favorite on sci-fi Stargate SG-1, she played Zarin, an undercover operative of the Tok'ra, who met her death when her cover was blown. Moving on to Stargate Atlantis, she played the character of Norina, who is a Taranian scientist. She helps save the universe from utter annihilation, when a volcano threatens the whole civilization. Clearly she had that sci-fi hottie persona, only rivaled by Star Trek's seven of nine, Geri Ryan. Now those two in a Penthouse spread would have been monumental.
Her most well-known television role has been her performance in Andromeda. Brandy played Doyle, which is one of the most famous roles she's had. Doyle is the android built from the remains of an artificial intelligence unit, and was programmed to believe she was a human. Brandy performed excellently as a conflicted android, who learns she is not human, but a humanoid robot. She also struggles with the rebirth of Rommie, the Artifical Intelligence unit she was built from. She struggles as she and Rommie learn how to work together to support the crew of Stargate. Some of her more recent work includes an appearance on Modern Family and NCIS Los Angeles. We will eagerly await her next role in the sci-fi realm. Whether she is battling aliens or hunting murderers, she does it with a natural sex appeal that drives men wild and makes women green with envy.
Baywatch
Get your swimsuits ready. Baywatch follows Lieutenant Mitch Buchannon (David Hasselhoff), the dedicated leader of a group of lifeguards at Malibu Beach in Los Angeles. This soap opera features a lot of sand, sun, and bikinis, but also tackles many serious themes and features multifaceted characters. Baywatch was best known for slow motion scenes of the female lifeguards running and became one of the most watched television shows in the world. The show ran from 1989 to 1999. After a setting change and large cast overhaul, Baywatch continued from 1999 to 2001, now known as Baywatch Hawaii. Brandy played Dawn Masterton, a lifeguard from Florida and a traveling archaeologist, who joins the Hawaii team and proves almost irresistible to the male lifeguards.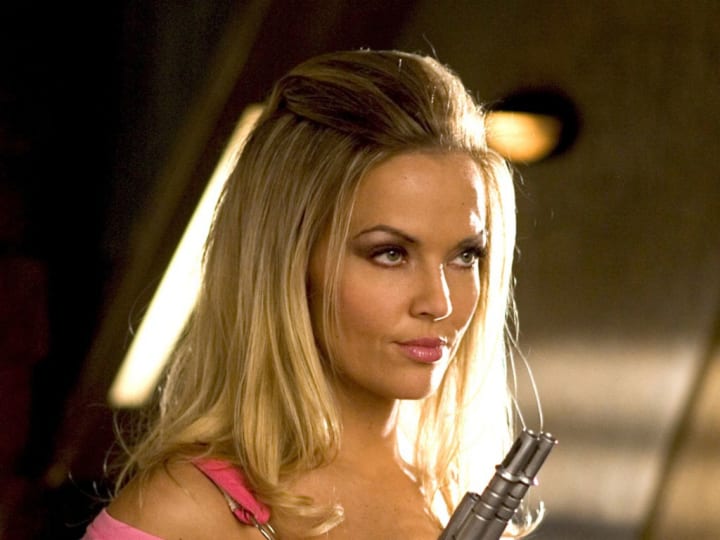 Stargate
Ledford was the sexiest star on Stargate, a military science fiction media franchise, initially conceived by Roland Emmerich and Dean Devlin. Based on the idea of an alien device, aka the Stargate, that enables instantaneous travel across the cosmos. The franchise began with the film Stargate, released on October 28, 1994, and in 1997 the television series titled Stargate SG-1 was created as a sequel to the film. The story ran for 17 years and includes SG-1, Stargate: Atlantis, Stargate: Universe, and Stargate: The Ark of Truth & Continuum. Brandy appeared in SG-1 and Atlantis, each time playing a different character. Brandy had wanted to be a part of the Stargate for many years and was granted the opportunity in Season 8 as Tok'ra Zarin. Sadly, the character swiftly expired, but Brandy was invited to join the cast of Stargate Atlantis. This time, she had the chance to play on the side of humor as the Taranian Norina. It was rumored that her obsessed fanbase of young men stalked the set of the famous sci-fi TV show.
Fast Track
Fast Track was a drama set at the auto race track in the fictional US town of Eagle Ridge and focused on Dr. Richard Beckett, a track doctor who was a former driver. Christian Chandler Jr. is the morally ambivalent owner of the Eagle Ridge Speedway, who wants to hire Beckett as the track doctor, even though Chandler's unhappy wife is Beckett's former lover. Meanwhile, Chandler's beautiful young sister, who happens to be a lawyer, is determined to seduce Beckett into taking the job. If only he weren't so busy solving the mystery of a deadly, suspicious racing accident. Other characters include a photographer and Rogers, the owner of the local bar who also serves as a technical consultant. In a drama full of fast cars and hot women, Brandy contributes to the plot as Mimi Chandler, Christian's very hot younger sister.
Rat Race
A film about easy money, greed, manipulation and bad driving, Rat Race follows Donald Sinclair, the eccentric Las Vegas casino tycoon trying to find new ways of entertaining his wealthiest high rollers. They pit six teams of ordinary people against each other in a wild 563 miles dash from a Las Vegas casino to a Silver City, New Mexico where $2 million are jammed in a duffel bag in a random train station storage locker. The tycoon and his friends, a group that will bet on anything, monitor the race and keep track of their favorites. Brandy plays Vicky, a call girl who unknowingly becomes part of a bet when Sinclair and his high rollers friends bet on how much she would charge to get naked with Harry, wear sailor hats, get into a Pepto-Bismol filled jacuzzi, and let him clip her toenails while she shaves his buttocks. Apparently, Harry has quite an imagination.
The Invisible Man
The Invisible Man was a sci-fi television series involving invisible secret agents and revolving around Darien Fawkes, a thief facing life imprisonment, who was recruited by a low-rent spy organization and given the power of invisibility via implantation of a special "Quicksilver gland" in his head. The gland allows Fawkes to secrete a substance that renders him invisible. He can consciously release the Quicksilver, which then flakes off and disintegrates. However, the Quicksilver gland was sabotaged at its creation by a neurotoxin that accumulates in the bloodstream and causes intense pain, antisocial behavior and psychosis. Brandy plays Alex Monroe, a federal agent working for the agency, and is regarded as one of the finest agents overall. Alex has a personal vendetta against a group called "Chrysalis," who used her as a surrogate mother to produce a genetically engineered son.
Smallville
Smallville is an interpretation of the Superman story featuring a young Clark Kent (Tom Welling), coming to grips with his emerging superpowers. The saga enjoyed a 10 year series which followed Clark, a young man from Smallville, Kansas, as he struggled to find his place in the world, learning to harness his alien powers while dealing with the typical troubles of teenage life. Clark aroused suspicions amongst the citizens of Smallville, saying he's too fast and has a penchant for finding trouble. Clark just seems a normal boy who's slightly more secretive than usual. The first four seasons focus on high school Clark and then the series ventures into adult settings, focusing on his career at the Daily Planet and introducing other DC comic book super heroes and villains. Brandy made an appearance in the first season as Mrs. Gibson in the episode "Stray," where the Kent family protects Ryan James from his mother and his abusive stepfather, James Gibson.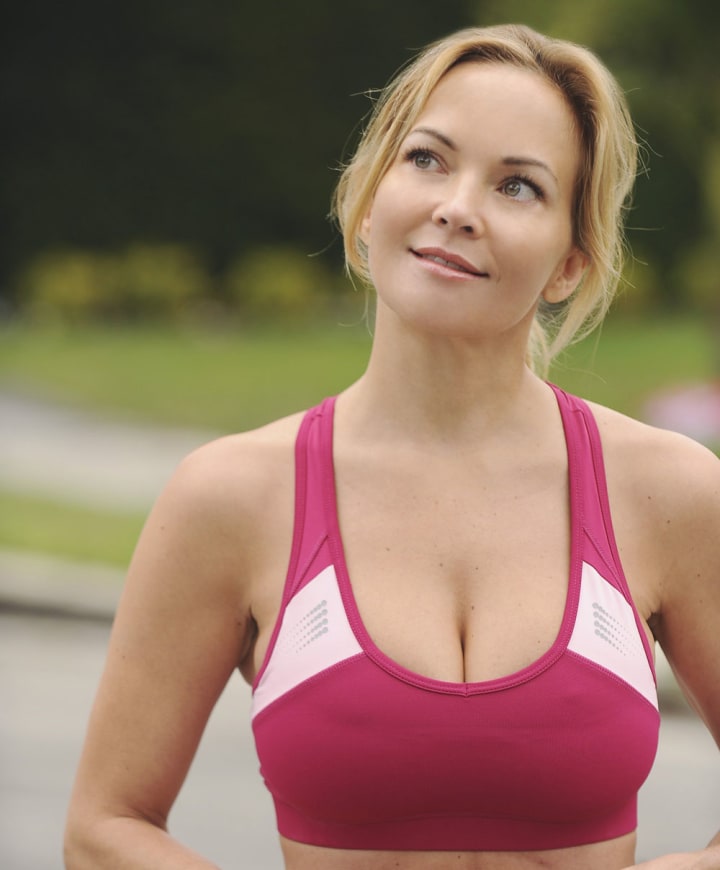 Modern Family
Modern Family follows the lives of Jay Pritchett (Ed O'Neill), his daughter Claire, and his son Mitchell, all of whom live in the Los Angeles suburbans. Jay shares his home with his much younger second wife, the stunning Colombian Gloria (Sofía Vergara), her pre-teen son, and their new baby. Mitchell and his husband Cameron have domesticated life with their adopted Vietnamese child, Lily. Claire's household seems the most traditional, with her husband to Phil and their three children: Haley, Alex, and Luke. Presented as a mockumentary, the characters frequently talking directly into the camera. The series flits between three storylines that come together to make a point about the evolving nature of what constitutes "family." Brandy guest stars in the episode "The Bicycle Thief" as Desiree, the newly single neighbor of Phil and Claire. Phil flirts with her, to Claire's disgust; but honestly, I would flirt with her too.