Blow Jobs
The Best Guide on the Internet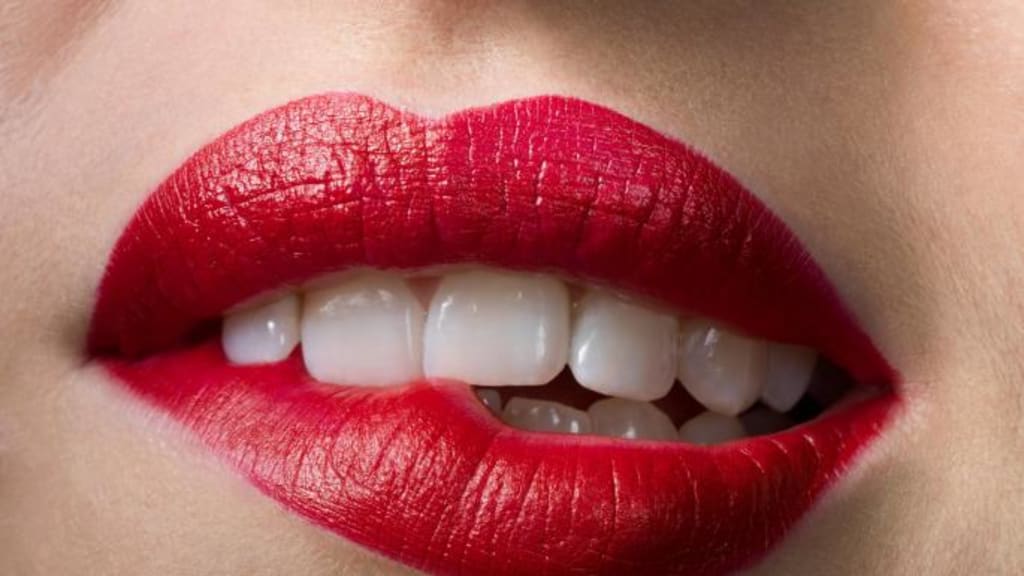 Blow Jobs – The Best Guide on the Internet.
Firstly, I want to welcome everybody to my new blog, I have had to transfer all my content from my old site to this site, due to the old site putting there prices up and I can no longer afford it. So I am going to be copying over all of my guides, as well as writing new entries, so you don't miss out.
Well, i've had this request, several times over the past six years; that is for me to write an instruction manual on how to give the perfect blow job. I'm told i'm very good at it. So here it is, my guide to bj's.
When I was younger I had an affair, the man I was having an affair with had a very large, girthy, cock, which I struggled to fit in my mouth, never mind deep throat. So I set about researching on how to overcome this issue, and how to give the perfect blowjob.
In an ideal situation you need to make sure your man is comfortable, and begin with general foreplay, kissing, touching, groping, running your fingers down his body etc. To make this the best blow job he's ever had you need to heighten his arousal first. At some point I will produce a foreplay guide to help you with this if you are struggling for ideas. As part of foreplay, remove his clothes, or just pull his trousers down depending on your situation.
There are 2 main ways to start a blow job:
Start slow, with tongue, licking the tip and working slowly on the head of the penis, before working your way into a full blow job.
Jump straight in with full insertion, giving the element of surprise.
Whilst these are the two main options, there are other slight variations to the start, but it depends on personal preference, and what works for you. personally I tend to vary it, to match the type of sex we are having.
Focusing on the Head
There are different techniques which can be used:
Kissing–Fairly self explanatory; for a more sensual feel you can kiss your man's penis on the tip and around the head. This helps to tease and build anticipation.
Touching–I'm gonna add this in here. What I like to do sometimes is, when he is aroused, but before I use my mouth I will gentle rub my thumb over the tip of his penis, it will be very sensitive and help to build anticipation.
Licking–There are two ways of licking a penis. You can do it with tongue extended, so he can see what you are doing; this can be very erotic for the guy. Or you can encase the head of the penis in your mouth and navigate around the head of the penis with your tongue. I always do a mixture of the two techniques.
Sucking–You can provide gentle suction, or even hard suction (maybe not straight away). To create firmer suction, put your tongue to the roof of your mouth, and pull back with your tongue whilst sucking. This really makes a difference to what your man feels. It might require a bit of practice to get it right, but practice makes perfect.
DO NOT USE TEETH! This is the most sensitive part of a mans body, there is a common misconception that biting is kinky, but not of the head of the penis; it's not kinky, it's just painful, and a turn off.
The Shaft
Techniques for the shaft:
Kissing–As with the head you can kiss up and down the shaft to build anticipation.
Licking–You can lick up and down the shaft.
Sucking–As with the head you can continue with the insertion further down the shaft as far as you want to go.
Deep throating–This is a fantasy for a lot of men, but at the same time, some women are scared or unable to do this. It is the act of fully inserting the full length of the penis into your mouth. I have some tips to help if you are struggling with this. Firstly, it's easier with a wet penis than a dry one, so make sure you've sucked it a bit first or applied some spit. Secondly, if you are struggling with a gag reflex one trick I learned was to make a fist with your thumb inside and squeeze it really hard, this will help to distract your brain from your gag reflex. Also learn to breath through your nose whilst doing this. You may find that different positions help, this will depend on the curvature of your man's penis, I tend to find it easier from above so his penis follows the curve of my mouth. Also if you are still struggling/worried about your gag reflex, you can angle your head slightly so his penis goes more into your cheek, you may not get the full effect doing this, but it will help to avoid triggering your gag reflex.
Illusion deep throating–If you are struggling with the length of your man's penis, you can create the illusion of deep throating, for this you need to use your hands. I tend to just use one hand with my mouth, but you can use two. To make the technique feel amazing you first need to make sure you've made the penis nice and wet, maybe give a little bit of a hand job too (he will enjoy this, but secretly this is to also make your hand wet for the next stage. Then what you need to do is make a loose fist with your now wet hand, and rest it on the tip of his penis. Your mouth should be slightly open, resting on the top of your hand. Then with applying a small amount of pressure, as required, slide your hand over the top of his penis following with your mouth in one complete movement. The bottom of your hand should reach the base of his penis and the tip should be in your mouth. To your man, this should feel like deep throating (if you have got the right amount of spit and pressure from your had, it will take practice). Think of your hand as an extension to your mouth. This can be done at different speeds as you require. My partner refers to this as a sloppy blow job, because it does get quite wet.
Hand job technique–I'm going to include a bonus hand job technique here, as when I give a blow job, I tend to use my hands as well as my mouth. This works best with a wet sloppy penis. Make a loose fist, spread your fingers slightly, and use this to go up and down. Create a little bit of pressure, but you need to have movement at the same time. I use my fingers to individually hit the sensitive spots on the head of his penis. That is why I spread them slightly. I tend to alternate between wrist motion and elbow motion to slightly vary the sensation, and to stop my arm aching.
The Balls
It is important to not forget the balls when performing a blow job, you should also pay them some attention:
Kissing–You can kiss the balls
Licking–You can lick the balls
Sucking–You can suck the balls. I like to gently suck each of his balls, getting the whole ball in my mouth; it's just something that's a bit more sensual, and gives a bit of a warm feeling. Unless requested by your man, I wouldn't suck too hard, as it can become painful.
Nibbling–yes, you can nibble the balls… notice how I used the term nibble, not bite. Again biting can be painful, so unless your man asks for it, then you should avoid it.
Fondling–Whilst sucking your mans penis you can touch/stroke/fondle/gently squeeze your mans balls, i've never met a man who doesn't enjoy this, yet this is commonly something that people forget about.
Spit or Swallow?
That is the question…. Personally I tend to Swallow, I never spit. I just think it's not very erotic. Dependant on what he wants I may let it run out of my mouth, or play with it in my mouth before swallowing. Sometimes he will cum over my face or breasts. Thats probably an easier option for those of you who don't like to swallow.
If you don't swallow because you don't like the taste there are a couple of options, either just swallow it anyway; the taste won't last for long, and you can always have a drink afterwards. Or the day before get your man to eat sweeter foods. The taste of semen changes depending on what he eats. I don't currently have a list of foods that help, I suppose I can add one at a later date.
Troubleshooting
Gag reflex–See my tips in the shaft section. The only other advice I can offer is to focus your attention to relax, and to breathing through you nose, rather than worrying about it. It will be worse if you are focusing on it and worrying.
He's pushing too far–If you are not trying to deep throat, yet your man is pushing to make you go further, you can put your hand around the base of his penis, which will prevent you from going down too far. It puts you in control, even if he thinks he is.
Struggling for spit–very sexily ask him to provide some, I wouldn't use lube for a blow job, even the flavoured lubes don't taste that nice.
Cum in your eye–literally nothing helps, stings like a bitch. My only suggestion is to try and rinse with water. It does get better eventually.
Cleaning up–I'm specifically talking about cleaning cum off, face/breasts/genitals. Best advice is to wipe off the majority with a towel/tissue then have a shower. But do the best you can with the options you have available. If you don't wash the area, even if its just with a flannel, you may feel a bit sticky, and also smell of sex for the rest of the day.
Cum stains on dark sheets, even after washing–use a baby wipe to remove any remaining marks; works a treat.
Read, Understand, Learn and Practice
You should read, understand, learn and practice everything in this guide and put it all together in order to give the perfect blow job. No one technique will work on its own. The reason I get so many compliments is because I am able to swap and change my techniques, adapt to the situation and read the man as to what he wants/likes.
Don't be afraid of it. Just go for it.
My most important tip of all–MAKE IT WET. They love it.
Hope you all have fun practicing.
Kink
X
how to
Kink Journals
I'm 27 and have been heavily involved in swinging and kink for the past 3 years. Exploring boundaries, trying new exciting things and i'm sharing my experiences with you for you to learn from and enjoy.
Don't do anything I wouldn't do!
Kink
x
See all posts by Kink Journals →