Black Girl With A British Accent
Makes My Knees Weak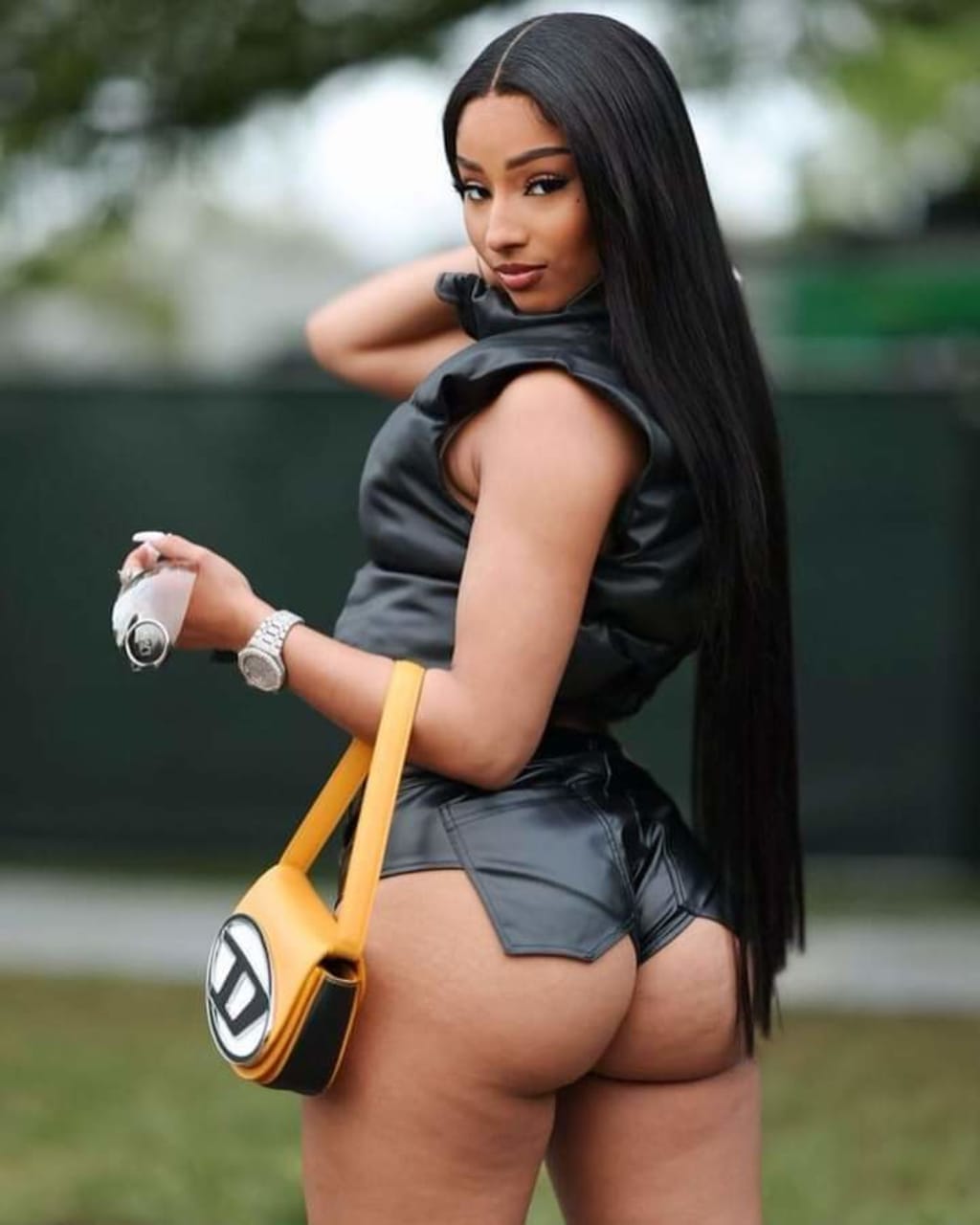 Photo By Canva Pro
I pour two glasses of Korbel champagne, entering the darkened room illuminated with strategically placed candles. Billie Eilish serenades, my Love's favorite artist.
A lit incense of vanilla fills the air. Some type of debris covers the bed.
"Baby, I'm scared," I say, playing to her dominant persona.
"Sit on the bed, my Lord," Kassi says from the bathroom.
I do as my Ethiopian queen commands. Sitting on the edge of the bed, I place her glass of bubbly on the end table, taking a sip of mine. My eyes refocus, realizing the debris is rose petals.
They cover the bedding, forming a blanket for lovers. She enters the room. I choke on my saliva. Kassi speaks,
"Presenting your Ethiopian Empress, my Lord."
Her British accent alone has Mr. Johnson standing at attention. My weakness, a black girl with a British accent. Kassi is an exchange student from Ethiopia.
However, she is educated in a London boarding school. We have been inseparable for weeks since our chance meeting at a House Party.
She walks towards me. The first thing I notice is The Boots. White leather six-inch heels and they go to mid-thigh. A blood red sheer strapless leotard, with strategically placed material covering her nips and womanhood.
The only word that comes to mind is amazing. Her cold, black locks fall effortlessly down her back. Standing with her legs spread shoulder length apart, hands on her hips.
"My King, do you approve?" She whispers.
"Turn slowly, my Love. I must inspect the back."
The African Goddess slowly turns with her arms extended. The material attempts to cover Kassi's beautiful bottom, to no avail. Most of the material has found a glorious resting place in the depths of her fabulous fanny.
She steps to give her Warrior King an up close view as beautiful and breathtaking as one of the seven wonders of the world.
The majestic eighth wonder, the gap between Kassi's legs to her love portal. A portal gifted from Mother Africa to her warrior, winning an emotional battle for her mind and soul. To the victor go the spoils.
My reward lies between Kassi's gap. A reward that will provide a lifetime of erotic pleasures of the flesh.
She peers over her shoulder, rubbing her royal rump that releases some of the material from its resting place. The Empress turns. I stand.
"Does My King approve?"
I nod, motioning her closer, handing her the glass of champagne. She devours the contents, throwing the empty against the back wall. The room, now so quiet I can hear her breath.
Kassi offers her hand. I take it, following her to the corner desk. There are two long lines of crushed Xannies. Her gift to bring our cosmic auras closer.
She bends her gorgeous chocolate body, sniffing one line. My Queen hits play on the cd player. "Ocean Eyes" joins our party. The music adds to the dark erotic ambiance.
Kassi turns passionately kissing, using her delicious tongue.
"Go ahead Kade, sniff and let's vibe as one." She said.
I sniff the pill. It burns just enough to make my eyes water.
I invade Kassi's personal space. We are eye to eye. Each of us stare as if we were viewing a priceless work of art. My Queen mouths, "I need you."
I gently kiss her lips. They taste orgasmic. I follow her to the king-size bed covered in rose petals. I feel the effects of the xanax coursing through my veins.
Kassi lays her long alluring body spread eagle. I mount Ethiopia's most precious princess, engulfing her feminine frame.
One glance and I'm lost in those ocean eyes. Our bodies melt into one, making it impossible to recognize where one begins and the other ends.
Final Thought
Our love making is not of this cosmos.
About the Creator
A freelance writer who offers ghostwriting ebooks, FaceBook posts, article & blog writing services. He works with B2B & B2C companies providing digital marketing content designed to drive traffic, increase conversion and SEO.
Reader insights
Be the first to share your insights about this piece.
Add your insights