Best Lesbian Porn Sites
Want to get in on some L-word action that isn't fake or guy-oriented? The best lesbian porn sites will be sure to please and tease.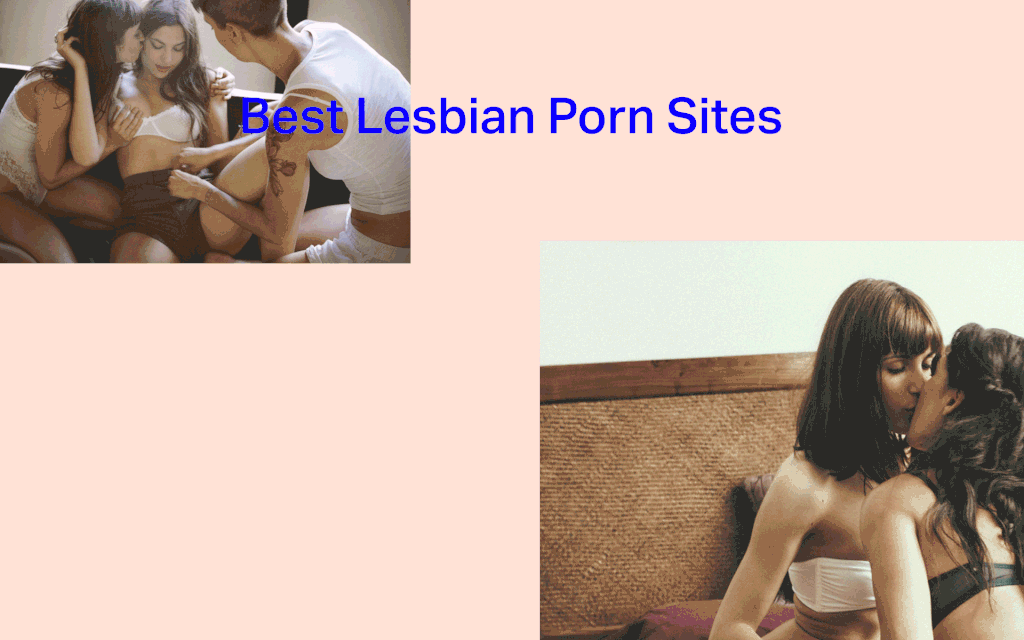 Lesbian erotica is one of the most popular genres of porn out there — for both performers and viewers. The problem is that much of it isn't actually made for women to enjoy; it's made for men, and you can often tell that performers aren't as into it as they should be.
It's actually really, really hard to find decent girl on girl action these days, especially if you love seeing some authentic excitement from the girls involved. Thankfully, we made it a bit easier by ranking the best lesbian porn sites for lesbians... and others who love seeing girls play with girls.
ThePornDude.com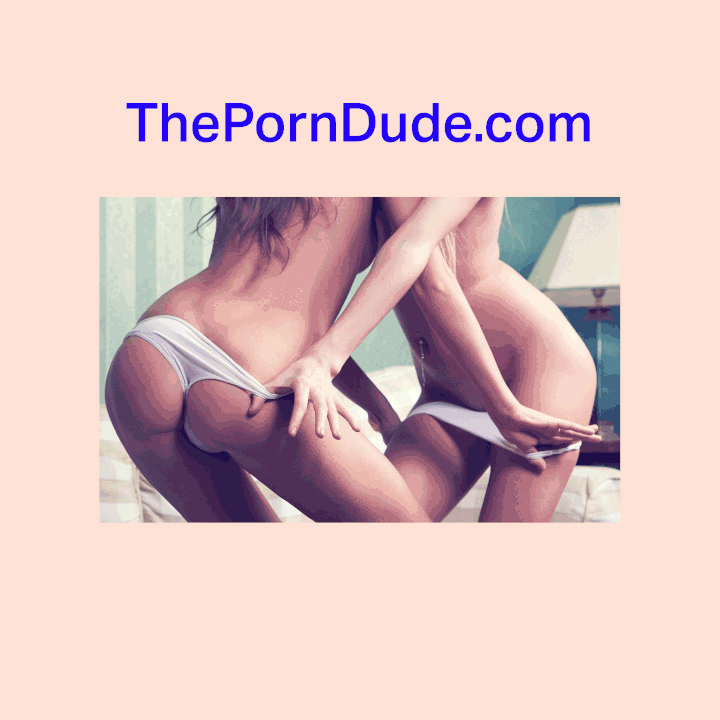 Okay, hear me out on this one. The Porn Dude is one of those sites that shows a long list of great porn sites — all under one roof. So, along with being one of the best carpet munching sites around, it also has a lot of great porn websites that aren't lesbian as well.
Aside from a pretty straightforward and funny introduction, their list of the top premium sites really does boast a wide array of different girls — all doing sexy, naughty things in high-quality, 1080p video.
This is one of those sites that doesn't solely cater to "femme" lovers. And, while it may be run by the Porn Dude, it's so girl-friendly we have to love their lists.
Go to the Porn Dude's Lesbian Porn Premium List, and have some fun.
Indie Porn Revolution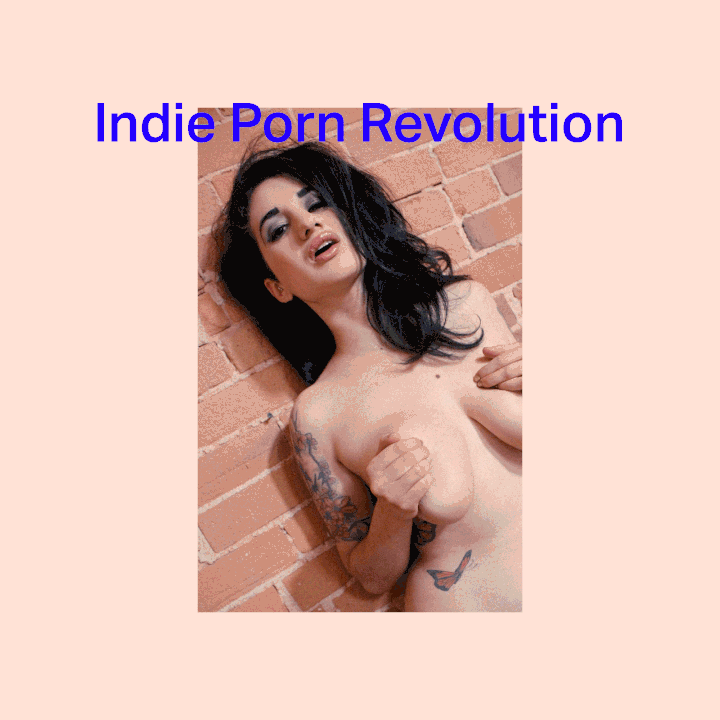 Originally named No Fauxxx, Indie Porn Revolution proudly holds itself as one of the oldest porn sites for LGBTQ individuals on the net. With all the years they've been filming naughty girl videos, it's safe to say they've learned how to make smoking hot, lesbian pussy adult films for people of every orientation.
There's a lot of BDSM for kinky lesbians to check out, but there's also plenty of genderqueer and vanilla lesbian videos to steam as well. Overall, there's enough videos to keep you busy for a long time — and that makes it one of the best porn websites out there for girls who like girls.
Sexy nude girls have never looked so good, and it's safe to say that's why Indie Porn Revolution has stayed in business for so long.
Go to Indie Porn Revolution, and have some fun.
HazeHer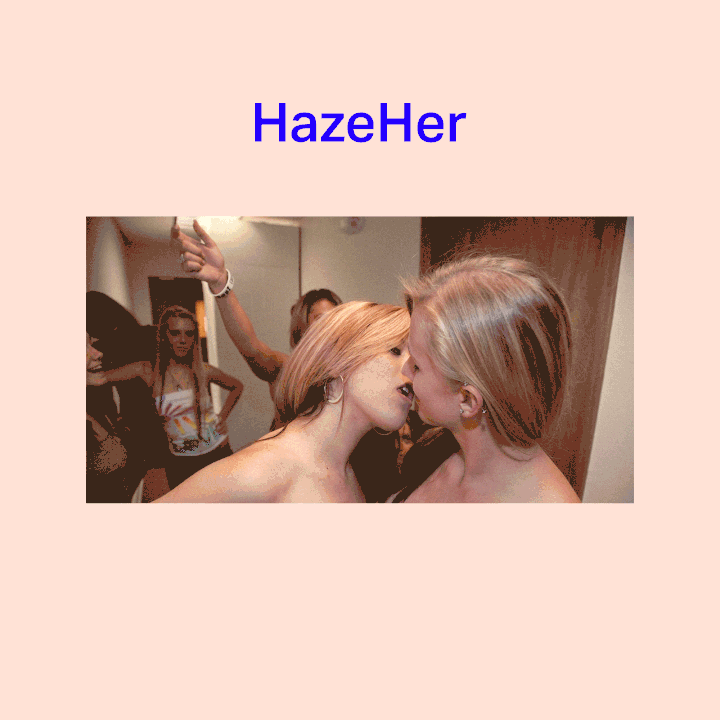 I'll be the first to admit that I found this on The Porn Dude, and that it's a site that caters to a very specialized, scenario-specific fetish. That fetish, as the name suggests, is sorority girls. The scenario involves forced lesbianism in order to get into the sorority.
They definitely know their market, and make a point to feature adult performers who really do look like sorority girls. Realism is a strong focal point here, which is unusual in this kind of porn. That's why it's one of the best sites for girls who have this kink... or for girls who just really like situational domination play and lesbian threesome.
Go to HazeHer, and have some fun.
XConfessions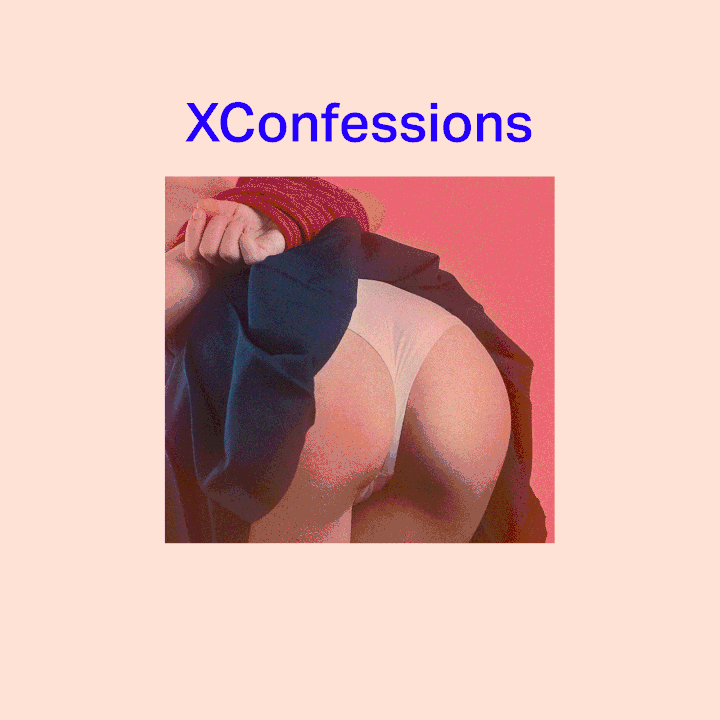 Adult films have never looked as smoking hot as the ones in XConfessions — but it's not just the aesthetics that makes this flick so sultry. What makes XConfessions so hot is the fact that the fantasies that are being acted out are legit confessions from people who wrote them down.
The scenes, directed by Erika Lust, are legitimately acted out fantasies, and while it's not strictly a lesbian site, the erotica on here might make your ankles go numb with desire. It's really that sexy.
Go to XConfessions, and have some fun.
PornHub Lesbian
We couldn't write about the best pillow princess sites without involving PornHub. Sorry. It's true. They have the largest collection of porn flicks on the net, and that means that you will find some of the sexiest FF scenes on this site as a result.
If you love variety, or just want to see all the crazy stuff that the internet can offer like lesbian strapon orgies, then PornHub will work in your favor. It's a legend for a reason.
Go to PornHub, and have some fun.
Juicy Pink Box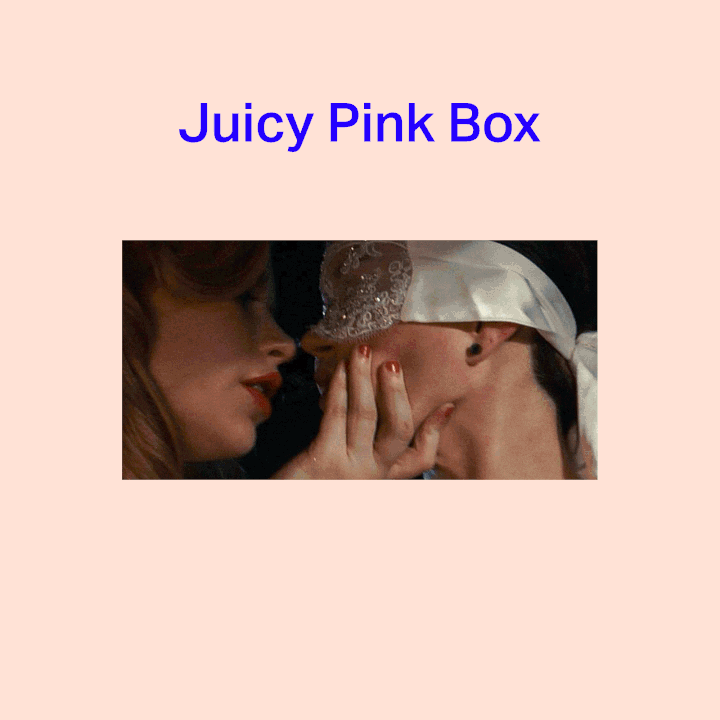 This is one of the best sites for girls who love high quality cinematography and acting in their scene. Billed as "Lesbian Sex with Cinematic Luster," Juicy Pink Box is a site that shows porn for women who like women can be authentic and well-produced at the same time.
Unlike other porn sites, this site focuses on producing porn flicks with specific themes — such as sex in a taxi cab, hotel room sex, and even sex in a therapist's office. If you have specific fantasies or love seeing girls get wild in near-public, this place boasts some of the hottest lesbian fantasies ever.
Go to Juicy Pink Box, and have some fun.
All Lesbian Tube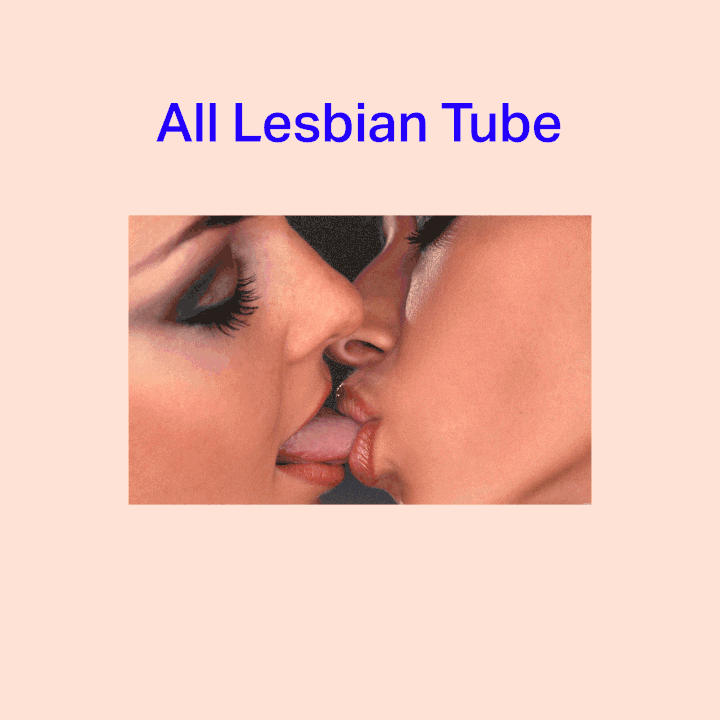 If you love lesbian sex and regularly search up mainstream sites, then you already know that one of the biggest hassles is dealing with all the random penises that somehow end up in a girl on girl flick, IE "Lesbian Gets Dick For The First Time Porn Videos." (Seriously, what's up with that?)
All Lesbian Tube takes care of that by making their entire site centered on lesbian sex. There's a lot of variety in both body type and levels of lesbianism featured, too. Sometimes, it's just foreplay, other times it's full-on sex, other times, it's just masturbation...
No matter how you like seeing girls play, All Lesbian Tube will have a little something for you. As such, it's one of the best steaming sites out there for girls who are fed up of seeing guys instead of girls.
Go to All Lesbian Tube, and have some fun.
Real Queer Porn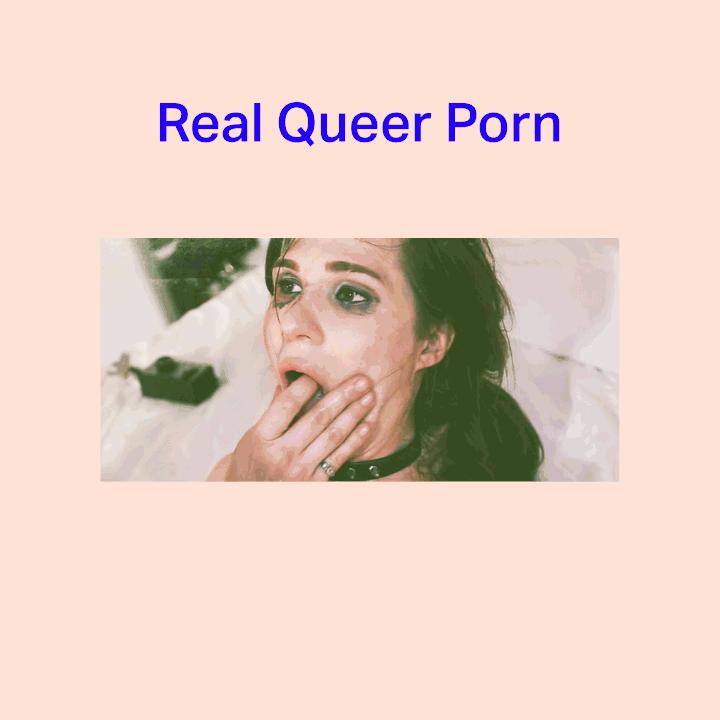 Real Queer Porn is not entirely a lesbian site, as it does involve other gender expressions, too. However, it's still one of the most highly rated porn sites for LGBTQ people — and for very good reason. It's got great actors and actresses, awesome direction, and top notch production values.
Full-length films that are made with feminist ideals make this an ethical and sexy celebration of all that queer sex can be.
Go to Real Queer Porn, and have some fun.
QueerPorn.TV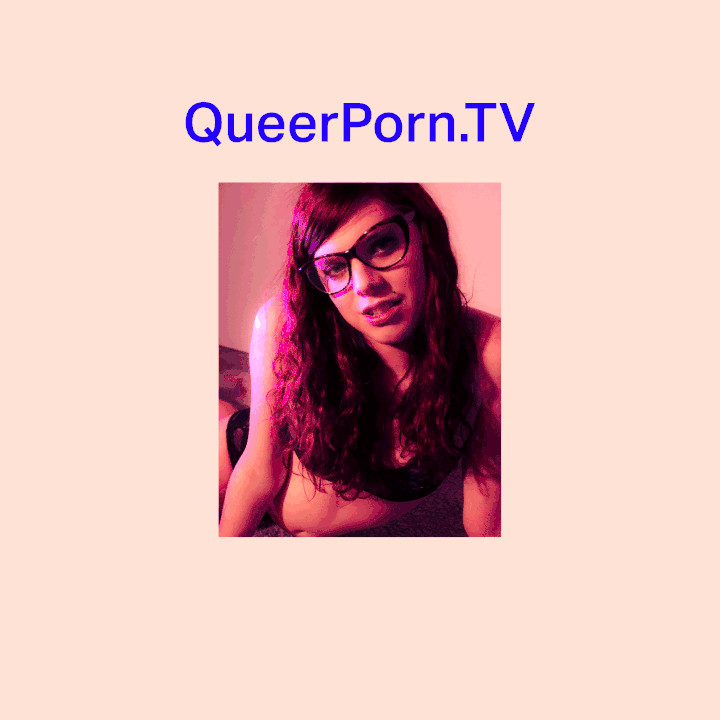 QueerPorn.TV is cited as one of the best gay porn sites on the net by critics, and we're willing to agree. Production values are amazingly on point, the stars are legit LGBTQ, and they also have body types of every variety imaginable.
Along with having great flicks, QueerPorn.TV also makes a point of educating others on queer sex. So, if you're looking for a new how-to guide, this will help you learn the ropes... possibly literally. Its kinky, raunchy, and just downright fuckin' awesome videos won the porn website a 2012 AVN award — and it's an award well-won.
Go to QueerPorn.TV and have some fun.
RedTube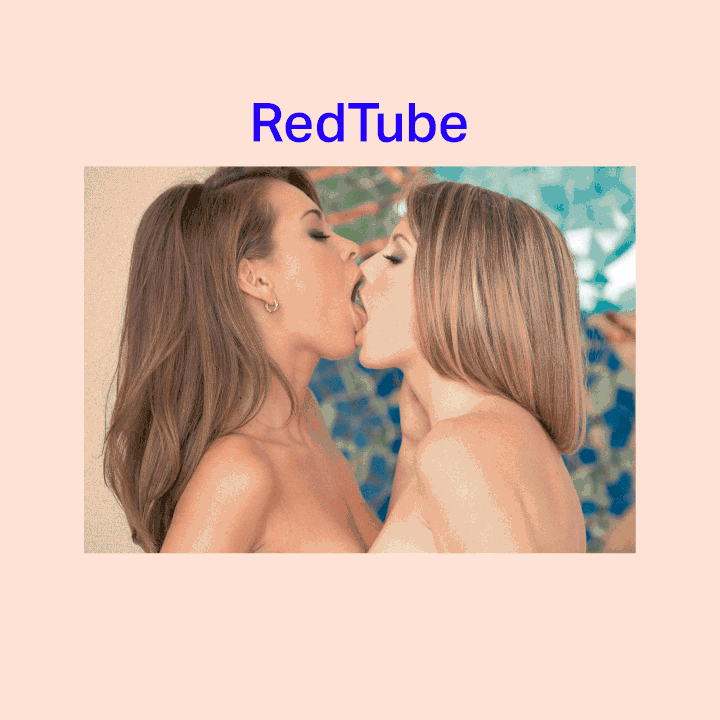 While RedTube isn't just a site for lesbian porn, we'd be lying if we said that their library wasn't one of the best around. RedTube's selection is absolutely massive, and that means that ladies who have crazy sexual kinks will definitely find at least one or two videos they'll adore.
The movies onsite run the gamut from the very mild to the very wild, and many of the movies have no cheesy music, real women, and a lot of real orgasms. Overall, it's one of the best sites on the net — even if it does have a hetero section too.
Go to RedTube, and have some fun.
Crash Pad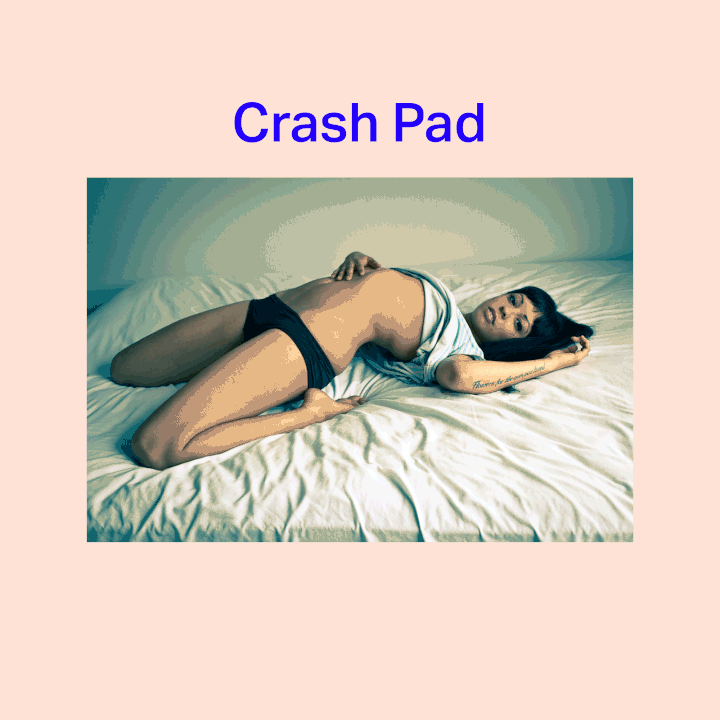 Crash Pad is the kind of site that really enjoys bringing a feeling of reality to lesbian sex. The people who star in Crash Pad scenes are actually legitimately queer — and they run the gamut from young to old, big to small, and lipstick to nonbinary.
It's considered to be one of the best femme sites ever made, primarily because the girls are actually enjoying themselves, there's real sensual lesbian kissing, the love is real, and the sex is always smoking hot. If you want to see real people having sex and loving it, Crash Pad is where it's at.
Go to Crash Pad Series, and have some fun.
We Live Together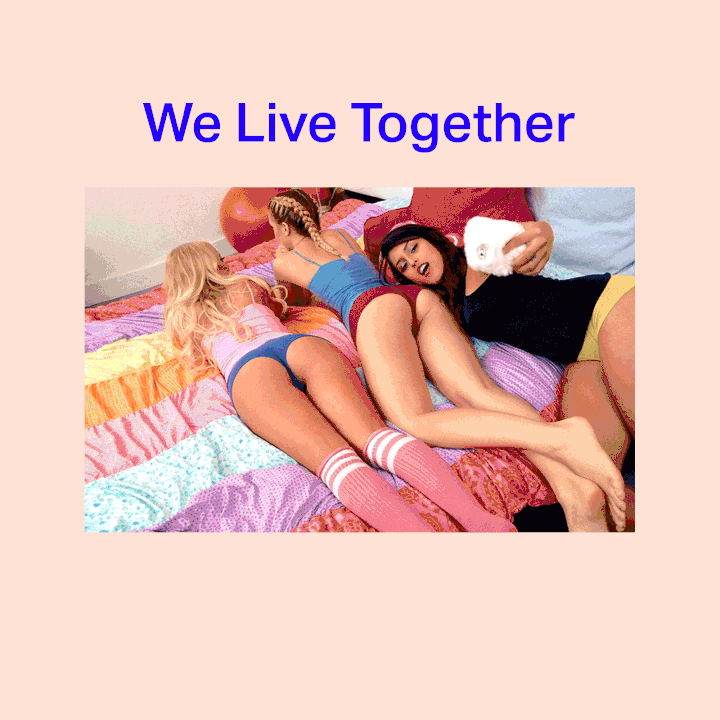 Believe it or not, there are a couple of mainstream porn sites that are worth visiting, too. One of the best sites out there, We Live Together, was actually established by the legendary porn company, Reality Kings.
While this might not have sexy butches, hot bois, or andro girls in it, We Live Together does feature a lot of women who are smoking hot lesbians — often to the point that it seems surreal. If you love sexy scenarios that bring out your wild side, you'll adore this femme-friendly porn.
Go to We Live Together, and have some fun.
Dyked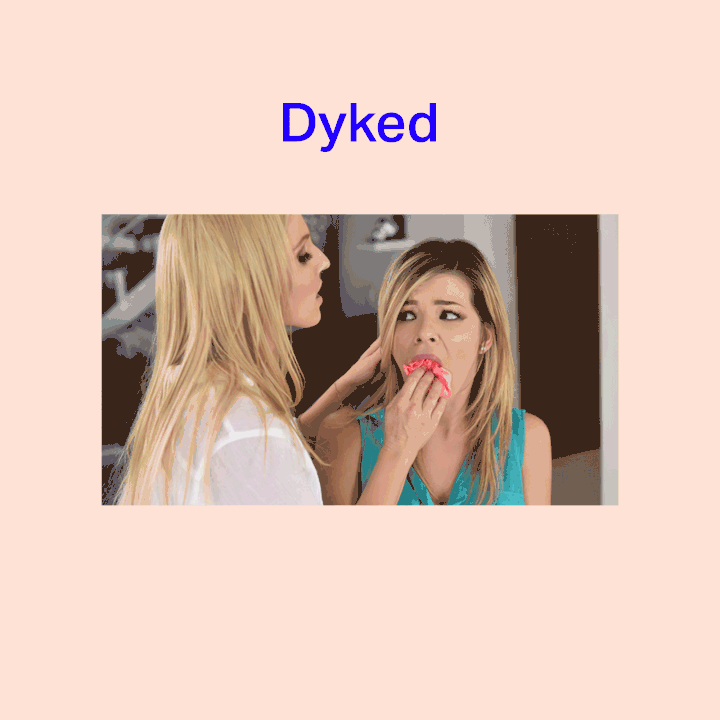 I have The Porn Dude to thank for this site's discovery — and it's amazing more people haven't heard of it. Dyked is one of the only porn sites that really, strongly caters to girls who love a little bit of BDSM mixed with the "classic porn star" body type. So, expect things to get a bit wilder than what you'd expect in many other sites.
That being said, the majority of their lesbian sex scenes are considered vanilla — albeit, an extra spicy kind of vanilla that wouldn't scare mainstream viewers.
If you love seeing a little bit (but not too much) kink in your porn sessions, Dyked is your go-to destination. The girls are hot, and they're kinky.
Go to Dyked, and have some fun.