Best Beginner Sex Toys for Her
If you're new to the sexually liberated world of self-discovery, you might want to check out this list of the best beginner sex toys for her.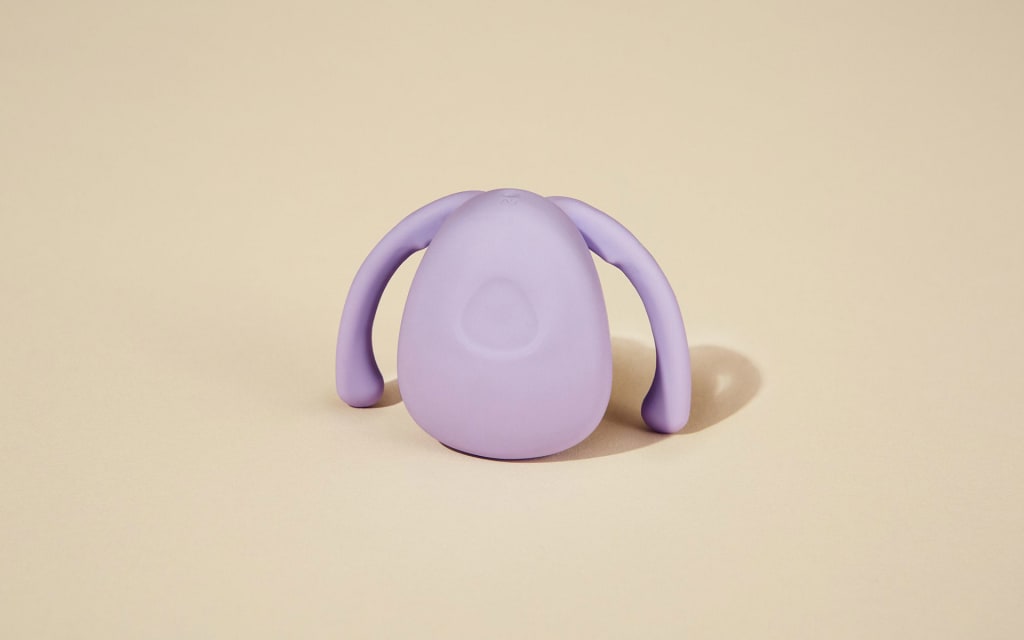 Our society has a very warped, twisted way of dealing with sex — and that's a shame. Many people end up being too scared to actually try anything sexual until far too late in life, and this is especially true for women.
Ladies, if you're just starting to learn about your body and the pleasure you can feel, I totally understand. It's a whole new world, right? The right sex toy can make a huge difference in how much fun you have when you're getting your groove on. Gentlemen, don't worry... I've got you covered here: The Best New Sex Toys For Guys.
Eva by Dame is a couples' toy that also happens to be one of the best beginner sex toys for her pleasure. Simply put, this tiny and discreet vibrator uses its little wings to tuck under the woman's labia and send sweet vibrations to her clitoris.
It can be used in conjunction with a cock ring, or just left on "hands-free" mode. For someone who likes just a little tease when they're getting pleased, Eva is your new best friend.
Most people who are in the US don't know this, but the Hitachi Magic Wand is one of the top selling sex toys of all time. It's been around for over 30 years and became famous for its ultra-powerful vibrator motor.
Turning it onto max and touching a woman's private parts will be enough for a pretty explosive orgasm — almost instantly, too. Additionally, there are attachments you can buy that can turn this into a dildo, an oral sex toy, and more.
So, it's one of the best beginner sex toys for her pleasure, but also can be versatile enough for couples' play.
Looking to explore kink, but are afraid of pain? Well, if you're pain averse, a suede flogger is a good way to go. This super-soft flogger will give you a little bit of impact pain without much sting, and can also be dragged across your body for a slow, soft, petting sensation.
BDSM fans will tell you why this is one of the best beginner sex toys for her — and why it's actually fit for just about every BDSM-curious person out there, regardless of gender.
This artistically-designed vibrator isn't your average vibe; it's made to curve in a way that hits your G-spot, too. Seven different vibration modes and three different intensities make this a great vibrator for people who want full control of their playtime.
Since it's also easy to clean and rechargable, it's one of the best beginner sex toys for girls who are looking for a low-maintenance but fun time.
Dual action vibrators are one of the best beginner sex toys for her pleasure — regardless of which hole she wants to explore. This slender, smooth, and still large vibrator offers multiple speeds of vibration and a lot of different uses.
It also looks pretty snazzy, so you also have that going on, too.
Did you know that Ben Wa Balls are one of the few sex toys that can actually improve your sex life when you aren't even using them? This is because Ben Wa Balls actually exercise your pelvic floor and vaginal muscles when you have them inside you.
After a lot of regular use, women get more powerful orgasms and a better overall tightness down there. When you take that into account, they are one of the best beginner sex toys for her — and one of the best sex-related gifts you can give girls who are worried about tightness down there.
Trying to explore your back door isn't always easy, but that's why probes were invented. This vibrating, ribbed probe is one of the best beginner sex toys for her curiosity about anal sex. It's safe, reasonably sized for beginners, and also is sturdy.
A ring at the bottom ensures it won't get lost up there, and multiple speeds make it easy to find that perfect pace for your solo (or couples) time.
If you're intimidated about putting a probe back up there, don't worry. You can actually get a set of soft silicone butt plugs that will train your rear end to be more receptive to anal sex.
This Booty Explorer set is made for beginners, and is ideal for people who are looking to get more into anal sex. They're made of quality silicone that's designed to be easy to clean, too.
Love oral sex, but aren't always capable of finding a partner to go down on you? HomySnug's got your back, with one of the best beginner sex toys for her pleasure.
This cordless wand massager has a textured "tongue" extension that allows you to feel like you're getting the best head of your life. It also can be used to stimulate G-spots, which makes it double trouble in the best way possible.
This vibrator isn't like anything else you've ever seen on the market. Though it has the classic dual-action clitoris, multiple speed options, and G-spot stimulation nubs of a standard "Rabbit" vibrator, the PNBB has one extra perk that literally gives you a hot time in bed — it's heated.
So, you get a warm sensation that makes your sex sizzle in the best way possible. If that special lady in your life is looking to play around with temperature, this is one of the best beginner sex toys for her.
product review
sex toys