The Best New Sex Toys For Guys
Sex toys are't just a girls' thing anymore. These sex toys for men will bring your pleasure to all new levels.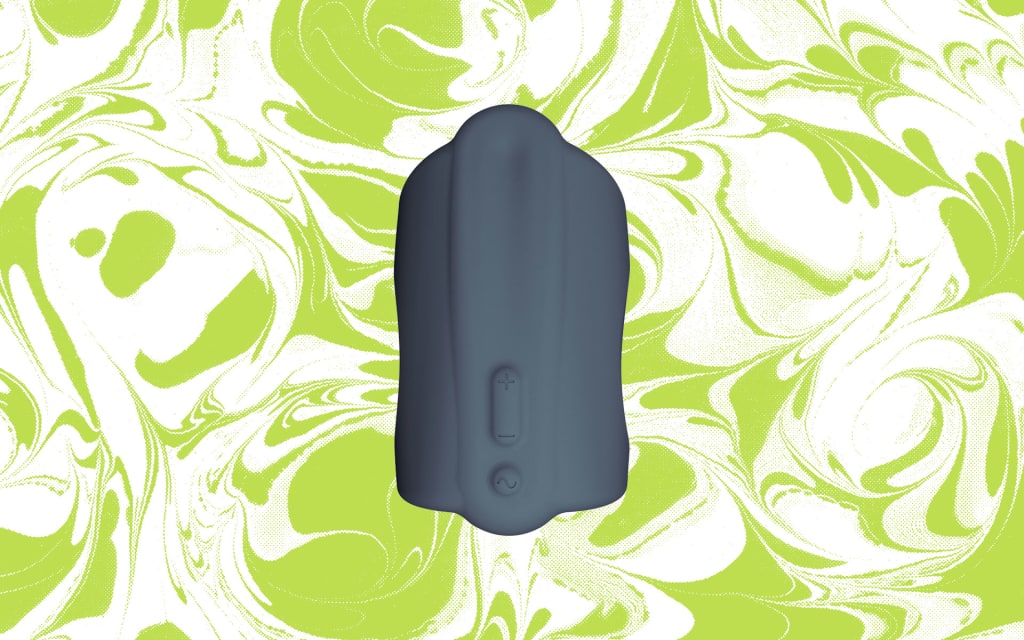 For way too long, sex toys were viewed as something that were only used by the loneliest men out there - but this is no longer the case. A new sex toy revolution has been in the making, and it's causing a major boom in the design and creation of sex toys geared towards men.
The cool thing about the newly sex-positive toy revolution is that it's awesome to see men of all orientations feeling more comfortable with admitting that they enjoy sex toys. If you want to give toys a try, these innovative toys definitely have been getting great reviews - and are totally worth a shot!
In Japan, Tenga toys are known as the more upscale version of American style Fleshlights, and they regularly get glowing reviews abroad. This particular model is one of the best - and also happens to be one of the only reusable cups on the market that's actually easy to clean.
The Tenga Flip Hole also doesn't really feel like a masturbation aid, thanks to its easy lubrication and adjustable vacuum suction levels. Users who have given this a try say it feels very similar to oral sex, and that climaxes are usually very intense.
If you give this a go, make sure to buy water-based lubricant for it. This toy feels way better if you lube up your penis and the toy itself!
Looking for a masturbator that doesn't require cleaning and you can toss out after one use if you so choose? Tenga has something that they designed just for you - and yes, it's egg-shaped. The eggs come in a six pack, and each egg has a very different texture.
As one would hope, each egg is prelubricated, and also is discreet enough to carry on for a business trip. If you do want to use them again, you're able to do so; they are cleanable, after all.
A lot of guys are terrified of butt stuff, primarily because it's butt stuff. But, did you know that properly stimulating the right spots up there can make you have an orgasm that can last as long as 30 minutes? It's true - and it can be done with prostate milking.
This toy makes milking your prostate easy, and even allows you to control the intensity of the vibrating massage it gives you via a remote control. Moreover, its small size and targeted curvature makes the idea of shoving something up there a lot less terrifying.
Once you give it a shot, chances are you'll understand why it's a top rated prostate milker.
Say what you will, but penis pumps are popular - and they're popular for good reason. The Tracey Cox EDGE pump allows you to find out why people have relied on them to get better erections, better performance, and even a little sexual pleasure from them.
In terms of ease of use, we simply couldn't find one that was easier. All you have to do to enjoy the EDGE is to put your penis inside and turn it on. This penis pump also comes with a specialized attachment that helps improve sexual pleasure, and also boasts a special guide for beginners.
For men who've always wondered what the deal with penis pumps was, this toy is a great way to find out - and its ease of use just can't be beat!
This is one of the newest male vibrators on the market, and it's absolutely incredible. With the Pulse III model, you get pleasure from strong vibrational pulses that happen from the bottom part of the vibrator. To a point, it's almost like an upgraded stroker grip.
The Pulse III's "pleasure plates" vibrates and is designed to tease a man's frenulum area - sometimes called the F-spot. Better still, it can do it when you're erect or flaccid. Moreover, its "open top" design makes it possible to use solo or with a partner.
At first, it's really hard to figure out what this device is - and surprise, it's a cock ring. More specifically, it's a cock ring that is designed to pleasure both partners during a fun roll in the hay.
This super high-tech spin on the classic cockring comes with a very powerful built-in vibrator and is controlled by three easy to use buttons on the side of it. The motors are capable of five speeds and six different levels of strength, so you can definitely change things up with your play.
Much like one other smash hit toy on our list, the Elements MS by Sir Richard's is a "guybrator" that works by being placed on the underside of the penis. The vibrator's ribbed interior and powerful motors work to stimulate your frenulum with a playful buzz.
All you have to do to use this vibrator is place your penis inside it. It also can be used as part of an enhanced blowjob, or with a couple drops of lubricant for added sensation. It's also surprisingly easy to clean, making it a low maintenance option for a guy on the go.
Lelo, one of the world's premier high tech sex toy makers, does it again by creating an amazingly stylish, incredibly powerful cock ring called the Tor 2. Though it's known for being a ring that's supposed to be enjoyed during sex with a partner, most people who have tried the Tor 2 found that it has a double usage.
According to users, this toy, when placed around the head of the penis with a little lube inside, can give you a hands-free orgasm. Need we say any more?
Sleek and stylish, Kiiroo's Onyx and Pearl sex toy set is actually built for couples' usage. It's a sex toy set that's part of the new teledildonics sector. Basically, what this means is that it brings cybersex to new levels as you can feel your partner's thrusts from miles away.
The Fleshlight part of this duo is particularly impressive, thanks to its ten contracting rings. It really does feel like sex, can be used with Kiiroo's unique adult sex platform, and it's easy enough to clean. For couples that spend lots of time apart, this is a must-have.
Have you ever wondered what your girlfriend's vagina looks like from the inside? Or, have you ever wondered what you look like inside? Svakom's Gaga allows you to find out thanks to its lighted camera function.
Along with being able to give you a very in-depth tour of your girl's body, this toy also happens to have teledildonic technology. So, you can also feel her pleasure with every pulse - even if you're across the country from one another.
The Autoblow 2 is exactly what it sounds like - an automated blowjob machine.
As one of the very first sex toys to focus on giving as lifelike a blowjob as possible, the Autoblow 2 uses specialized lubricated sleeves and an industrial-grade motor to give you head on demand. News groups cite it as one of the most realistic toys on the market - and it seems like users are inclined to agree.
Reader insights
Be the first to share your insights about this piece.
Add your insights