BDSM negotiations
very important stuff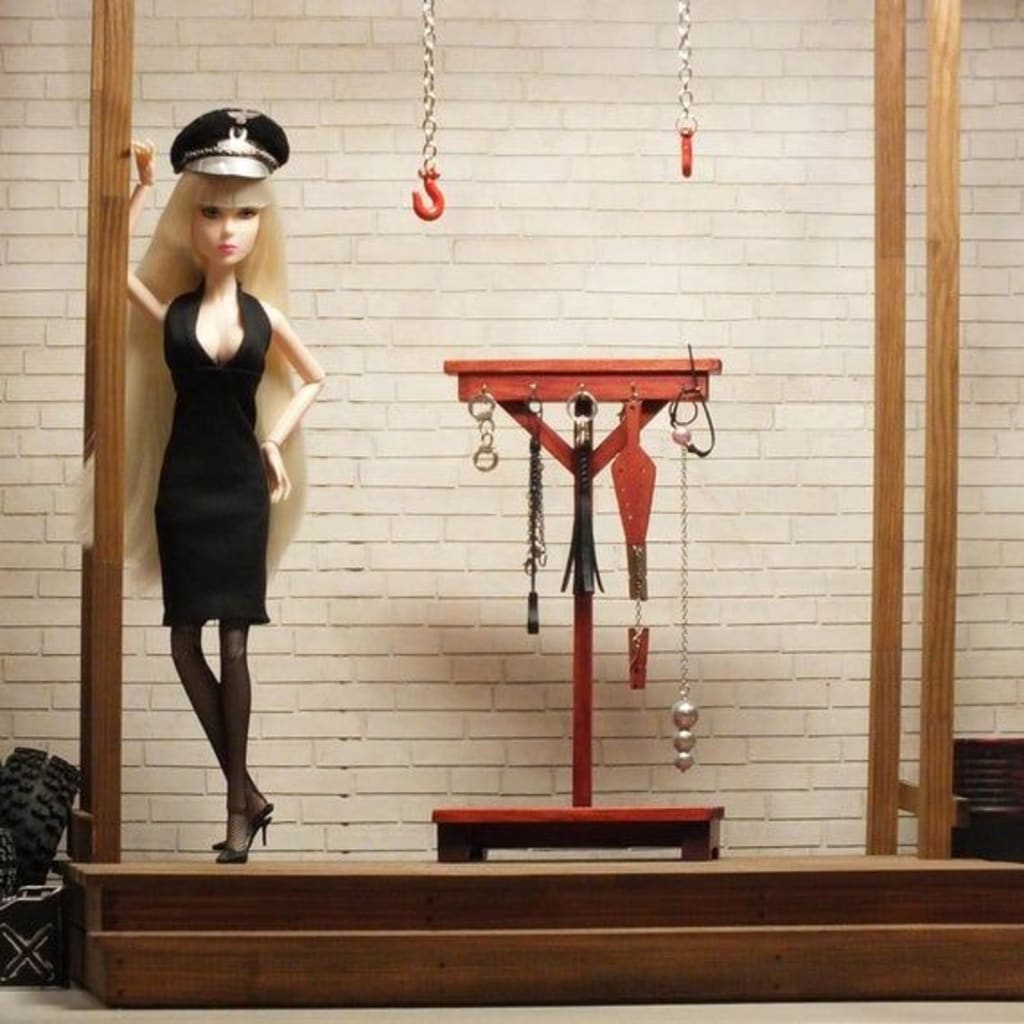 So this is one topic everyone in BDSM needs to know about. We will get into everything you need to know.
What is a negotiation? It's where you talk about everything pertaining to the scene or relationship. This is the time to lay everything out on the table. It's a time to make sure that the two of you are on the same page. In a dynamic or relationship it's usually an ongoing conversation and one you can revisit over and over again.
Usually in a relationship you will negotiate in the beginning when you do the contract. Negotiations and contracts don't always go together but in relationships they do. One of the cases where you would not do a contract with a negotiation is when it's the only time you will play with this person or you will only play with this person on occasion. Also when you have a play buddy situation you will not need contract. These negotiations for casual play buddies or one off play sessions are called opt in because you mainly talk about stuff that is OK to do. When you do a negotiation there's a list of topics that must be discussed, they are slightly different for a relationship and for play.
With a relationship negotiation you have to talk about what your dynamic will look like, titles, rules, punishments, limits, boundaries, whether or not you're exclusive/monogamous, and safe words. You can also talk about after care. You should talk about what certain things mean to you. When it is just for play or a scene you will talk about safe words, boundaries, limits, what is going to happen in the scene and after care. You can also talk about who will be involved in the scene and the roles everyone will play.
When do you do negotiations? You do them in the beginning of the relationship or before a scene. You have to do negotiations every time you play even if you have already done this type of scene with this person. The reason for this is because people may change. People's limits, boundaries and expectations for a scene can change. Now the 1st time you negotiate a scene with someone you have to discuss everything. After the first time you just have to talk about safe words and expectations mainly, you can discuss other things as well if needed.
There's different styles or types of negotiations. Opt out like we discussed is basically talking about stuff that isn't allowed, this also could be called exclusive. You're basically talking about hard limits or soft limits. You could also talk about things to avoid like phrases or emotional states. The downside to this style is if you are new you may not know all the crazy stuff people are into and you may not know to bring up certain things. Even if you're not new you may forget to bring something up. Opt in is usually for a casual play buddy thing or one time play and is all about what is allowed. This could also be called inclusive negotiations. Inclusive or opt in could sometimes be quicker. It's good for play partner relationships, people new to the lifestyle, quick one off scenes and quick scenes happening at a party or convention. It could also be good for scenes happening in a relationship. There's also CNC which stands consensual non consent, this is a style of negotiations that need to happen before you give up full and total control in a relationship or scene. I wouldn't do this kind of scene, relationship or negotiations with people you don't know that well.
This next section is what you need to talk about in negotiations. Please read all of it, this is really important stuff so you won't hurt or traumatize someone. You also don't want a bad reputation or a reputation of being dangerous. It may seem like it will be a long conversation but this is important to have these conversations.
In negotiations whether or not you are in a relationship with this person you will need to figure out where this play will happen. Now if you are at a play party or club/dungeon this maybe a no duh. If you do have to figure out where the play will happen you have a few options. One of you can host, there's dungeons/clubs, and hotels. Some people may even have the option to play at a friends house or at their dungeon.
You may also want to talk about when the play will happen. When a scene will happen is as easy as saying "let me calm down from this other scene" or "we should play next Thursday at 5 pm". It can also be as scheduled every Friday after we get off work.
You also have to talk about whether this is a one off scene or if this is will lead into a relationship. Not all scenes lead to a relationship. It is good just to make sure that you're on the same page. Also talk about what you want to get from the scene. Is it a impact therapy session? Is this just to try something new?
Safe words definitely need to be discussed whether you are in a relationship or not with this person you're playing with. A lot of people may think that "ow" or "stop" will stop a scene but it won't you actually have to use a safe word. You have to talk about what they will be and how many you will have. People have one for keep going, slow down and stop. The most common is green, yellow, and red.
You also have to talk about what happens if you go too far and aftercare. Sometimes people may go one step too far without realizing it so you will have to discuss what will happen if that does happen. After care is a must! You have to discuss how you are going to do aftercare and their prefer methods. It doesn't have to be cuddling but it could be something as simple as making sure your partner isn't bleeding or it could be you getting them water or blanket.
One thing people may not even think about is how long the scene or play will last. We should realize that set up, clean up and intensity may also effect the length time the scene or play lasts. If it takes you 10 minutes to set up a scene you may want the scene to last more than 5 minutes. Some people may not be able to handle a 30 minute impact play scene.
Soft and hard limits are important as well. One hard limit you have to discuss is any no touch zones or any triggers. If you are playing with this person once you can lump soft and hard limits together. Some people may say no sex and mean no touching privates. Also remember just because they didn't technically say no, you still want to make sure that something is ok. Also boundaries is very important, you don't want to push your partner too far.
You may want to talk about what the type of play you will be doing means to you. For example some people may not include face slapping in impact play some people might. This is important because you don't want to agree to something and you have 2 different ideas of how things should go. You don't want to agree to impact play then slap someone and have them ask you "why did you do that?" It will ruin the scene for sure.
You may also want to talk about levels of sober or high during play. If this is a one time thing you could ask if they have had anything to smoke or drink. In my own play experience I wouldn't want to play with anyone high, tipsy, or drunk. If they are not sober they not fully understand what they just agreed to or they may not even remember that they even agreed to it. If you are the top or the one doing the actions you need to be fully aware of everything you're doing if you're not in the right state of mind someone could get hurt. For some people it doesn't matter if they are sober or not during play. Just remember there are a lot of things that do take a lot of focus or it could really hurt someone.
The obvious one to talk about is marking and the type of scene you want to do. You got to talk about whether you want to do a bondage scene, impact scene or anything else. You also need to talk about what these terms or scenes mean to you. When it comes to marks you have to talk about if you want to have marks and how long the marks can last. Some people don't want marks at all or they may not want marks where they can't cover them. With impact you want to talk about the types of tools used.
Humiliation and degrading is an important thing to talk about. Some people are heavily into it and some are not into it at all. To some people it's a hard or soft limit. Some people think it's disrespectful to degrade or humiliate someone. You got to remember that humiliation and degrading is just play for a lot of people. Also degrading and humiliation means different things to some people. There are some words or actions in this type of play that maybe off limits to people. Like someone may not want to be slapped.
If you are comfortable you should talk about any health concerns and what to do if an emergency arises. You also want to talk about what might bring the condition on. I know people may not want to share their health concern but if the concern can make a scene or play turn dangerous you need to disclose what to avoid. Also if sex is involved you legally have to tell your partner if you have an STI/STD.
I know this was a long one but thanks for reading. If you enjoyed this I will have the contract one coming out soon and I have other bdsm pieces on my profile.