BDSM Is Not Abuse
Consent, Education, and Boundaries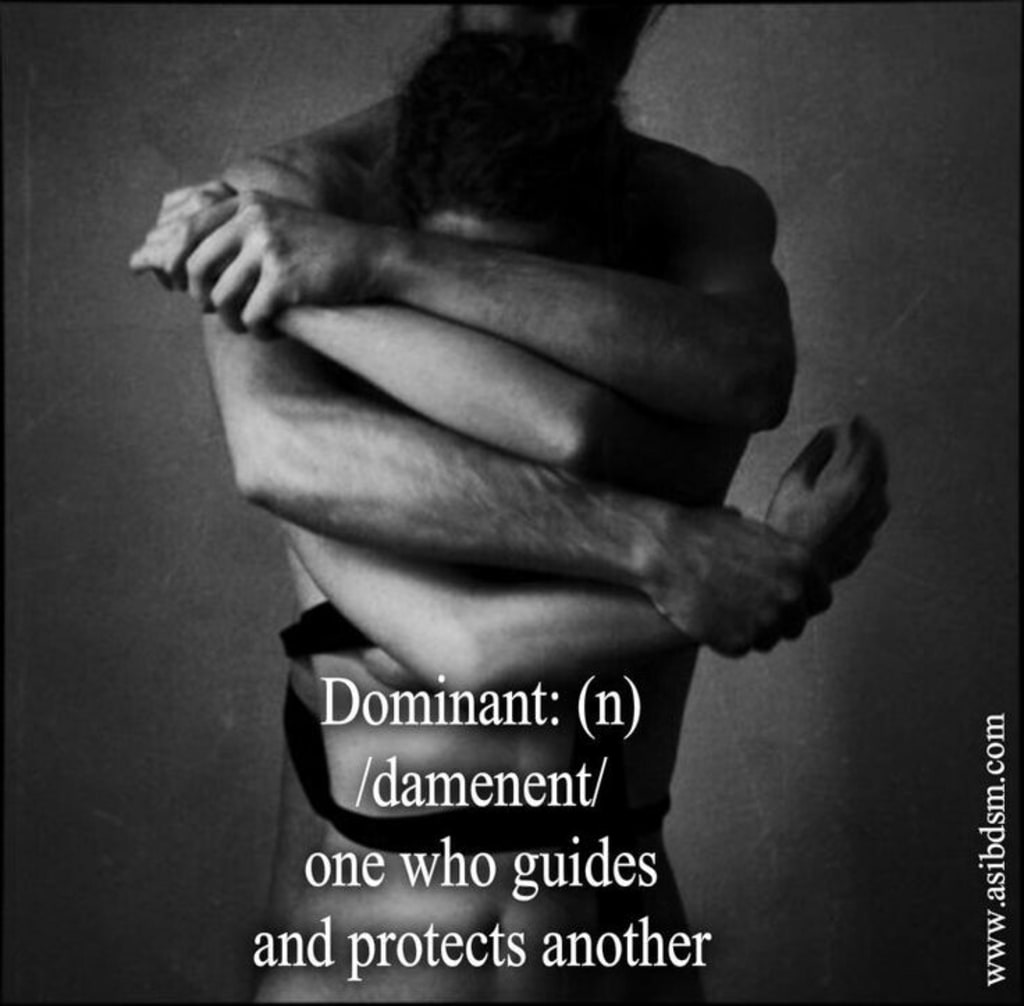 I'm an abuse survivor and I've seen abusive doms. So please believe me when I say that I know the difference between abuse and BDSM. Anything that happens in consensual BDSM relationships is desired by both parties. In a BDSM relationship everything is negotiated. Anything that happens outside of that is abuse. The reason so many people confuse BDSM with abuse is because we are conditioned to believe that abuse look like the girl getting beat up or her being controlled. So when we see someone with bruises or being controlled we think that they are being abused. Yes abuse is possible but they can also be in a BDSM relationship.
What's the difference? Consent, education, and boundaries, without those it's abuse. I understand knowing the difference is hard. The sad thing is that the cops sometimes don't buy the BDSM excuse. I'm aware that once cops are involved that there was a reason for grave concern and people can use the excuse of "I fell" or "I asked for it" because that would be easy for anyone to say even if they are being abused. The cops know about the lifestyle but they have to be safe.
If you are in a situation where cops are called there are things you should do. If you are at home hide toys when you hear the knock at the door. No matter where you are, don't do speech and eye contact restrictions. Be calm and explain what happened, just be honest that you were doing a BDSM scene. Please be respectful of the cops.
Doms sometimes take their power to the extreme and that's part of the reason some people think BDSM is abuse. The other reason is that they just don't understand. I ask my dom for certain things and it benefits us both. He gets to experience this new thing and I get what I need. Someone asked me what an abusive dom looks like and I explained that it's someone who does harm to their sub and goes beyond limits. They can exhibit the same behavior as other abusers. Abusive doms are abusers who do things that go beyond what is okay in BDSM or any other relationships. Sexual assault and rape can also happen in the lifestyle. It all goes back to consent and boundaries. No and stop are powerful words that need to be respected. So do safe words. Safe words carry more weight than stop or no to some doms.
Some subs suspend rights, boundaries, and safe words for play or for a scene and that's fine but I would never do that. I also wouldn't recommend that type of play for people who are new to this lifestyle. If a dom never lets you have rights, safe words, or boundaries, that's a red flag.
After care and building a connection or boundaries will help with the relationship. It will also help people see that your BDSM relationship is not abuse. Education will also help them see that. People will put incorrect labels on what they don't understand.
Sometimes abuse or rape victims will come to the lifestyle because they feel like they deserve to be used and that's not healthy. They also may want to reenact what happened to them to come to terms with it or have control over it and that seems like a more healthy use of the lifestyle as long as they deal with the right dom and talk with a mental health care provider.
50 Shades of Grey did not help the vanilla community's idea about us because Christian Grey was an abuser. I did a whole blog on him and abusive ways.