BDSM Explained: Your First Event
Let me relieve a bit of that anxiety!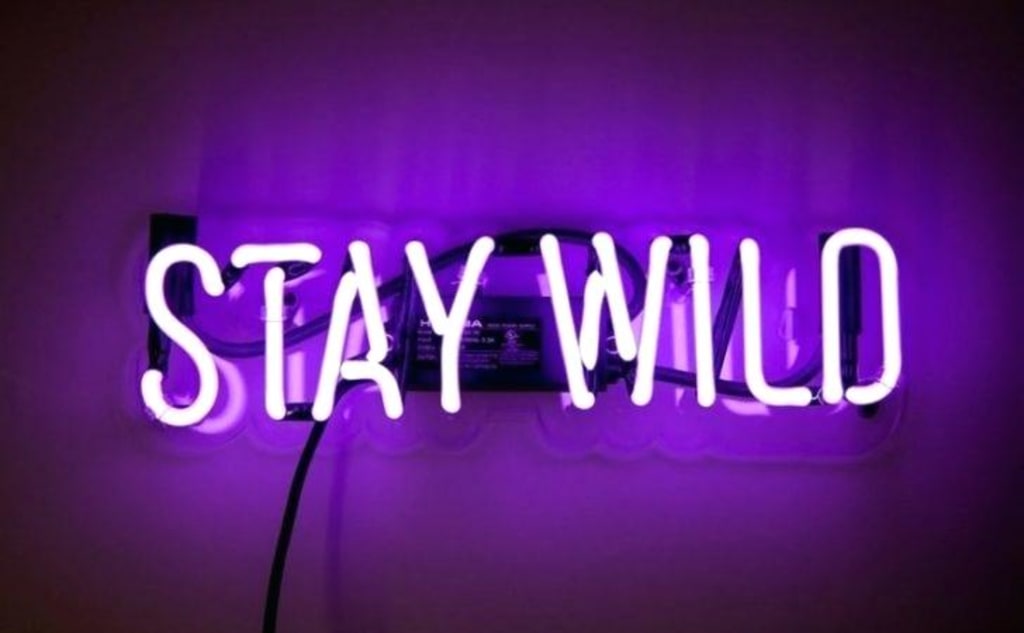 Hello and welcome to this week's installment of SubSays, where I use all my experience and knowledge to explain all things kinky! Today, we'll be addressing some anxiety—inducing concerns you may have if you are just starting out in your kink community, giving you all the tools and resources necessary to make not only a wonderful first impression, but to help you find some friends a whole lot faster!

As always, if you have any ideas for future articles, please give me a shout at @SubSaysHello on Twitter, or DM me with any personal questions or concerns and I'll be happy to do my best to give you some advice.

Without further ado!
So you're new 'round these parts, are yah? Been stalking some people and events on FetLife for some time, but been a little scared to make a solid leap to a munch or play party? Let's relieve some of those anxieties and explain exactly what you might face when starting out in the scene.
But What If: You don't know how to choose an event to go to!
There are SO many different types of events that you can explore—the main two types being what we call "munches" and "play parties." I'd describe a "munch" as a vanilla gathering of kinky people, usually at a restaurant, pool hall, board game café, pub or other large public place where people gather. Typically, these do NOT involve play, and are more geared to kinky networking, friend making and partner seeking. A "play party" obviously involves people playing, but since there's so many types of play parties, it could be sex positive, be held at a local community center, a night club or swinger's club, someone's house, be a bigger event that's held annually…. Etc.
If you are super new and have never been to a kinky event, I would highly recommend making a popular munch your first event. Doing your research on FetLife in your general area for munches will bring up a list of events going on that may have other specifications—whether that be a munch geared towards polyamory, ages 40+, Under 30, for Switches, for Doms, etc! For your first munch, I would say the most comfortable you could possibly be would be at a very general munch that's open to all kinky people with around 50-100 people in attendance. That way, there's lots of people to talk to, and you'll be able to see lots of kinky groups interact with each other! Of course that comes down to personal preference!
Something that new people don't often consider is whether or not you'll be sitting or standing at this munch. Of course this comes down to personal preference of whether you'd like to be seated around 3-5 people for the duration of the munch, or if you'd prefer to be mobile and able to hop around conversations and meet more people. Remember that if you're sitting down, it's quite difficult to find an excuse to get up and change who you're talking to.
But What If: You don't want to go alone!
FetLife is a B-E-A-U-tiful place, my friend. Full of kinksters in your area that can literally list on their profiles which events they plan on being in attendance to. Finding someone who's active on FetLife, who says that they're going to be going, and who you think you'd get along with in conversation may be your best shot at a friend to help introduce you into the scene. Send them a message if you can (remember to read their profile first to make sure they're willing to accept your message/that you don't have to ask their Dominant for permission if they're submissive) and let them know that you're thinking of going to this event but you're extremely nervous since you don't know anyone. I know I'd at least make sure to meet you there and introduce you to a few people so you're not alone! I'm sure there's tons of friendly people in your are that would do the same.
Here's a sample message to that person to start some conversation:
Hey, __________! We haven't met before, but I'm new to the scene and was hoping to go to the _____ munch on _____. Have you been before? I'd love to know a bit more about what the munch is about!

Looking forward to hearing back,

____.
To boost, all events made on FetLife have an "owner" visible on the event page. Typically, since they're hosting a larger event, they'll be more responsive to your messages—send them a quick message saying that you're new and would love to say hello when you get there, maybe asking if they have some suggestions for people that you could talk to/message/look for!
Here's a sample message for the host of the event:
Hey ____,

My name's ____, and I'm very new to the scene around here. I noticed that you're hosting the ____ munch on ____ and I was hoping to attend. Would that be okay with you? Is there anything I should know before the date?

Looking forward to hearing back, and thank you in advance!

____
(a second message here would be to ask if there's anyone you should be looking for to talk to when you get there! It's an easy in!)
If you search in the groups section of FetLife for groups for your area, there might even be a few groups specifically made for new people to network with each other. Definitely worth checking that out as well!
Okay but say I go to a popular munch, what should I expect?
Given my experience, here's exactly what happens within the munches in the kink community, with no word of a lie.
Say you've chosen to attend a general munch that has about 70 people in attendance, where goers stand up. Walking into the munch not super early, you'll see small groups of people scattered around a large room. Typically for larger munches there could be a name tag station, accompanied close by with someone who's helping with the event. Make sure to tell anyone you can that you're new—they'll be more likely to give you a hand and introduce you to more people! See who you vibe with the most, and try to make casual conversation about yourself and what you're looking for! Remember to be interested in what they have to say, don't make it all about yourself—this is an amazing learning opportunity for you!
How about if you've chosen to attend a general munch with 70 people in attendance, where goers sit down for dinner. This could be a good opportunity for you to go alone since you'll be forced to sit around a table with people you've never met before. Usually, these types of events are held at a pub or a restaurant, so there'll be loads of time for you to learn about the kinksters around you by the time your meal's done! Again, there may be name tags depending on the host's preference, and with a sit down-style munch, the host is always there first to greet and seat guests.
What if you chose to go to a play party for your first event? This one is a tough one for me to answer since there are so many different types of play parties. My best piece of knowledge for you is to make sure that you're aware if it's sex positive or strictly play, and to get all the information you possibly can on the event before you get there—that way there'll be no surprises! Some play parties require vetting, or for someone in the community to vouch for you being safe before you're able to go. This could be a wonderful networking opportunity for you since you'll need to befriend someone before you go, or attend a munch to be vetted into a group. If you are going by yourself and don't have any connections to the event at all, play it cool and watch the scenes unfold around you—chances are, someone is in the same boat as you! If you have specific questions about play parties, tweet me at @SubSaysHello with the event details and I can do a bit of research and let you know what I think you should expect specifically!
Some more helpful tips
There will always be someone else that's new
Take a chance, you never know what will happen, or who you will meet
Be careful of "swingers" parties if you are not a swinger
Do your research on the events themselves and make sure you're within your comfort zone
Be friendly and be yourself! Being interested in learning about the communities and about those in your area is a great way to make connections and get some new friends!
You can always leave if you're uneasy.
And now for the best piece of advice anyone ever gave me—YOU ARE ONLY NEW ONCE. Make a leap now and you won't have to later!
As always if you have any more questions about any of this topic, have any suggestions for future topics, or would like any advice on your BDSM world, please don't hesitate to message me on Twitter at @SubSaysHello. I respond within 24 hours!

Until next time, my kinky friends!
fetishes
Tweet me PLEASE: @LCwritesthings
I don't like writing about the same thing everyday.
I don't like reading about the same topics everyday.
Stay tuned for some 'different' perspectives on my strange worldview.