BDSM Basics: How To Find a Kinky Partner in 9 Steps
The Beginner's Guide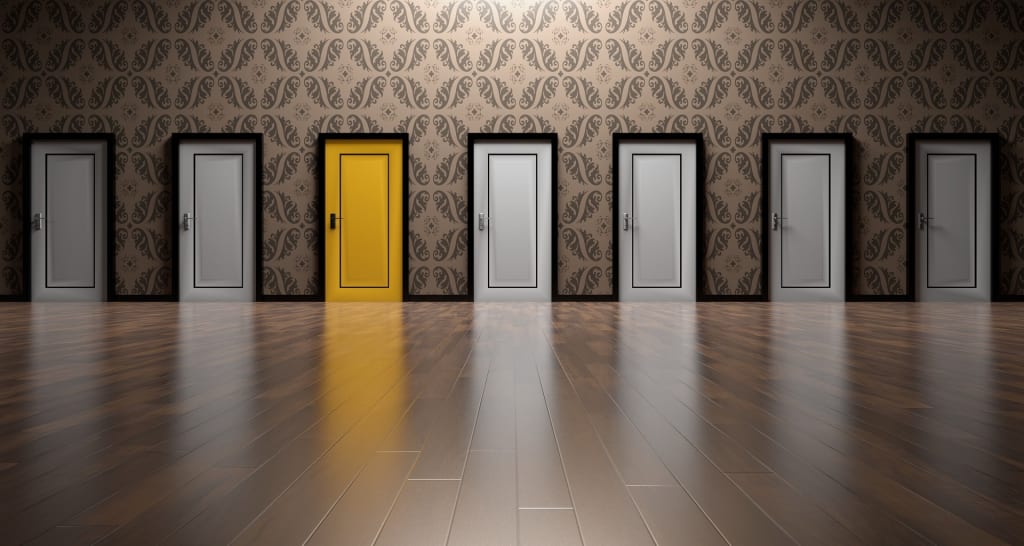 Let me guess, you're expecting a very short and easy list. Well this isn't it. I work within the confines of reality and society so this means there is some leg work to do before you head out on your search.
There are some simple things you can do to start off, like join Fetlife, join some Facebook groups (you can change your privacy settings so family and friends can't see them). You can also go to almost any book store and find kink related books for beginners, and any good adult store will have books that are at a more advanced level.
In any case, follow this list, in no particular order except for the education part, and you should feel confident enough to be able to navigate this adventure without issues arising.
1. Educate Yourself
Before you dive into the murky waters of Kink and BDSM, learn and educate yourself. This could be done in many ways: online groups, Fetlife, books, YouTube videos, munches, workshops. These are only a few ideas you are only limited by your imagination. I also highly recommend a BDSM questionnaire. The one I like has actual definitions along with each sexual act. I find it's an invaluable resource when learning. You can find a free downloadable PDF on my website.
2. Learn What Works for You
No matter which way you look at this one, it's hard. Especially in the beginning. My best suggestion is go with what you know works for you first then expand that list. As mentioned in number one in this list was a BDSM questionnaire. That's a good start. The next step is to make a list of your Hard Limits. These are things you just will not do (sexually) no matter what. Then make a list of what you have always wanted to try or be curious about. Remember that your Hard Limits and your curiosity list will change as you learn and grow within this lifestyle.
3. Get Involved
This may be a hard step for some but it is the best one to do. Find your local kink events, munches (like-minded adults in a vanilla/ordinary setting), workshops. It is the best way to meet the people within your local community. Who knows, you could find your mentor or partner just through these things.
4. Coming Out (If At All Possible)
This may be way too hard or impossible in some situations. Understand you have to do what is right for your circumstances. It's not always the best course of action to let your circle know you are like this; this is a reality. I do suggest finding a few people close to you that you trust, and letting them know. They become your backup in emergency situations, meeting new people, or just support when you need a hug. Of course I would love to just say, "Hey, I'm Kinky," then raise a banner and everyone gets it. Truth is, for me, letting the world connect my face to how I choose to have sex is something that can hurt my family and work; that is my own reality and if you are able to, having support from your friends and family is always the best route.
5. Buyer Beware
This seems like common sense, but I speak from real life experiences. As with any community there are good people and bad people. In the BDSM community you will find that the great people far outweigh anything else you will encounter. It is very important that you watch for red flags and abusers. Because of BDSM's nature, you need to be aware of how an activity is done correctly before trying it with anyone, or it could be done incorrectly. It's the nature of BDSM that also draws a few people that hide under it as a blanket for outright abuse. However, knowing this and knowing yourself can have a very positive effect as you explore.
6. Develop Relationships
Talk and explore with the new people you meet. If you decide to join an online community, be sure to fill out your profile with as much information as you're comfortable telling the public, and don't be a stranger in chat rooms, groups, or forums. When you meet new people, simply be friendly and open to new ideas. In the BDSM community you will meet a large variety of different people who are into things you may have never even heard of.
7. Be Positive
It is sometimes the hardest thing of all to remain positive in times of stress and confusion. It seems exciting when you get all the 'new' attention. Stay persistent in finding a mentor, friend, and partner to learn. Remember it is always an okay thing to say no, even when you identify as submissive.
8. Be Sincere
If you are going to get involved in the BDSM community and you are truly interested in finding a partner that is kinky on your level, then be sincere about your expectations. If you are only interested in a bedroom relationship, then tell potential partners that. If you feel more submissive than Dominant, but are interested in both roles, then that is something that should be discussed. Or, if you want a serious, long-term relationship with the potential of 24/7 D/s, then make sure you bring that up during negotiations. Don't try fooling anyone into thinking you are slave, when you know full well you only want to try some fun, kinky stuff once in a while. Trying to put up a front about who you are (or who you think you want to be) will not go over well for anyone. That does not mean you can't experiment or that you aren't free to change your mind, but keep your expectations real. Keep it real, and openly communicate what you want and need.
9. Keep Fiction Separate from Reality
A well-written erotic fan fiction is wonderful to spice up a lonely night, but trying to transfer those same feelings and fantasies into reality can translate into very bad situations. Sometimes, characters can make some pretty risky or just plain naive decisions, but the consequences in their fictional world will play out very differently. Keep a level head about what will work for you and make informed decisions based on your research. Wax play may look exciting when Jane and Joe do it in that red-lit hotel room on your favorite series, but if you buy the wrong kind of candles, you could end up with some serious burns. So, make sure you find out what risks are associated with the activity that gets you going and how to avoid them before trying something you've read about or seen on television. Use the saying R.A.C.K – Risk Aware Consensual Kink.