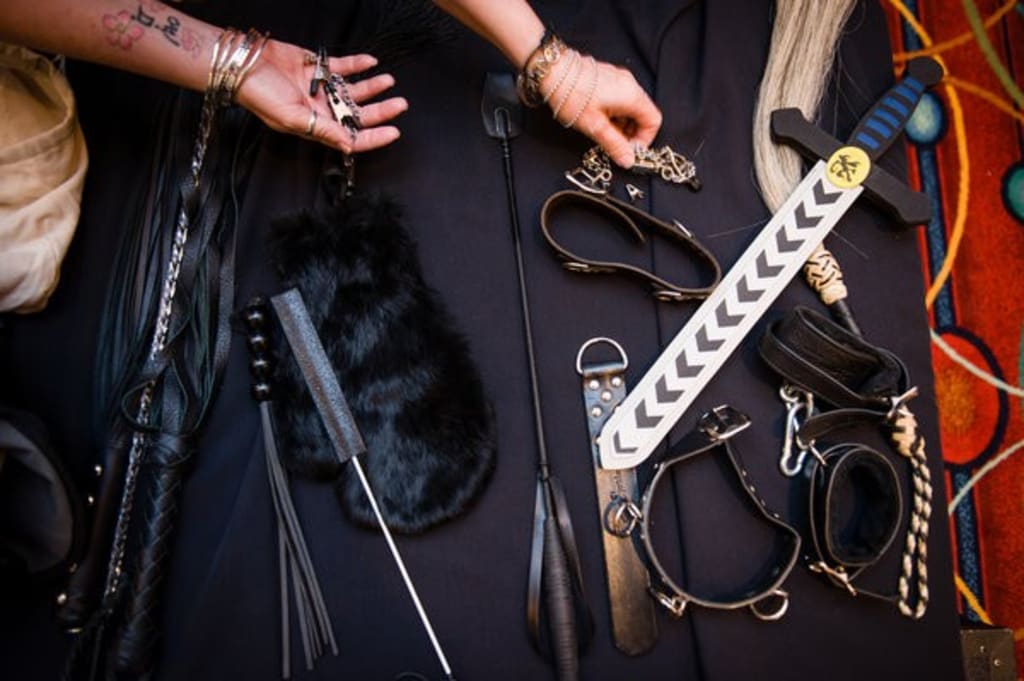 photo credit: The New York Times
So you want to spice up your love life, try something new, or just explore the world of kink. You're in the right place, babes. Continue reading for a basic as basic gets guide to BDSM- starting with what in the world that stands for. (Bondage, Discipline, Sadism, and Masochism). You're welcome.
So why do we kinksters participate in something so "taboo," which has only recently been brought to light to the majority of the world through media? Well, that's an easy answer—there are a few reasons. Speaking for myself, I am active in this lifestyle to connect to other people like me, for the kink, obviously, and to find a sense of safety and security in my Dom, which he flawlessly provides.
Here are the steps to starting out as a consenting adult, baby kinkster.
STEP I: SAFETY + SECURITY
The first thing any seasoned kinkster will tell you about BDSM is our widely accepted golden rule: have a safe word established and use it when necessary. You may have heard jokes about this sort of thing, but it's to keep you safe and is very important.
Safe word: A word established by all parties in a sexual scene that would not otherwise be said in that situation, (i.e. "pineapple," "mahogany," or something simple like a color scheme, "yellow" and "red"). The purpose of this word is to communicate that an individual is not comfortable in their given position or with what is being done to them and they are calling for a ceasing. It's ineffective to say something like "stop" or "no," for reasons we'll discuss later.
Scene: Any situation where it has been pre-determined that a sexual occurrence involving an aspect of BDSM will be taking place.
Additionally, it's important to discuss the limits of all parties involved- these are usually divided into hard and soft limits. Wink wink. This is so no line is crossed that a person isn't comfortable with, but that something they're wanting to explore but aren't sure about can take place.
Limits: An activity that an individual is not comfortable with taking part in. Soft limits are those that someone might want to explore but aren't sure of, the other party will need to proceed with caution in mind. Hard limits are those that a person does not want any part of—this territory should not be tread upon.

For example, let's say a male Dom and a female sub are planning a scene where he'll sneak into her room and tie her up. They discuss this previously, and she states that she doesn't want her hands bound (hard limit) but anything else is okay, and she has a soft limit for choking. Their safe word is "ham sandwich." This is a well-orchestrated BDSM scene. Of course, much more goes into it, but you'll learn that with the more research that you do.
Roles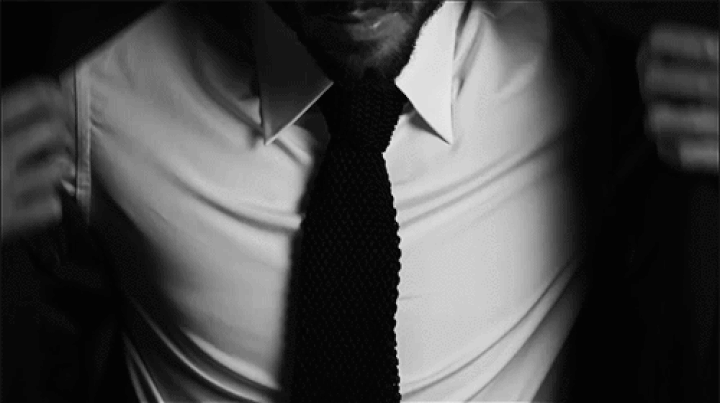 Roles are exactly what they sound like, the role that one plays in a situation. You may have heard of roleplay while doing kinky research or just in your day to day life. While that can be a part of a BDSM relationship, that's not what a role is in this context.
The most common roles are DD/lg, D/s, M/s. These stand for Daddy Dom/little girl, Dominant/submissive, and Master/slave, respectively. Of course all participants should be over the legal age in their country or region to participate in this lifestyle. Additionally, these roles can extend to other genders, such as Mommy Dom/little boy, Domme/submissive, and Mistress/slave, or CG/l (Caregiver/little, for people who don't want to associate with a gender). They can also extend to any sexuality, so you could have a female Domme with a female sub and a male Dominant with a male sub as well, respectively.
Toys and Tools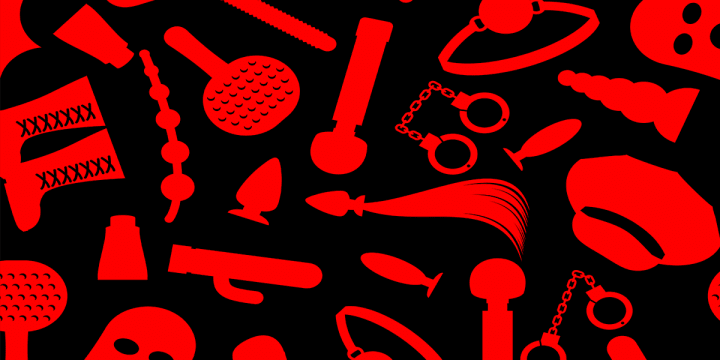 This is the funnest part because toys and tools for BDSM come in all shapes, sizes, and colors (pretty sparkly pink or deep blood red or black). You can see some of them pictured here and in the featured image of this article, and you can do research to find out more about them and their purpose, but it's super fun to get creative with these kinds of things.
You have things for bondage like rope, hand and ankle cuffs, harnesses and blindfolds. You've got stuff for stimulation like vibrators and heating/cooling gels or lubes. There's stuff for penetration like plugs and dildos, and things for sadism/masochism like paddles, floggers, crops and whips. Not to mention creative things like neckties, pillows, and Christmas lights. No, I'm not kidding.
Frequency
Some people that engage in a BDSM relationship are only in it for the sex and they're okay with that. Some people lead a regular relationship lifestyle and just practice BDSM in the bedroom, and some live a strictly BDSM lifestyle, whether monogamous or polyamorous. The point is, it's up to you and your partner(s) what you want to do.
Aftercare
Another majorly important part of BDSM is aftercare, which is pretty self-explanatory. After a scene, a sub is usually in a very vulnerable state of mind and they need extra care from their Dom which can range from a bubble bath to a massage to lotion being rubbed on a spanked area. There's a lot of different choices for this but its importance remains the same. If left uncared for, a sub can develop very negative mental processes which can harm them and the relationship, which is part of the trust and safety going into it that I discussed previously.
While it may not seem fun to do the research to start a relationship like this and do all the heavy talking and stuff, I promise you'll find it's worth it. Happy kinking!