Autocunnilingus - if it were possible, you would do it.
... and yes, there is also an app for it.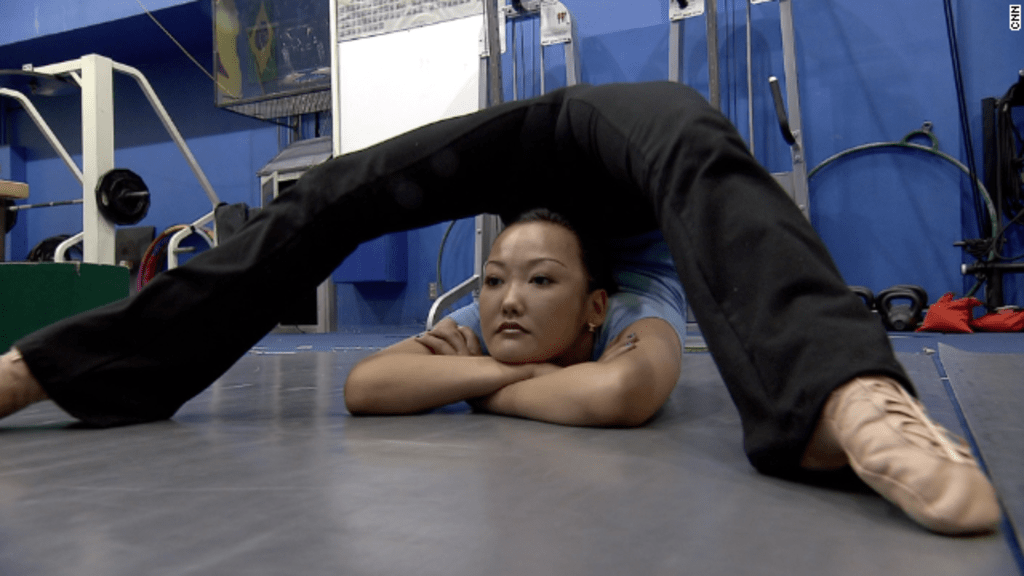 My unpopular opinion is, that if autocunnilingus was physically possible, we would all do it. Yes, even you Karen.
While acceptance and public discussion of the act of female masturbation continues to grow, there are still discovered many people are insecure about their techniques in practicing the art of self-love. When it comes down to discussing it in a small group or publicly, in my experience, a lot of women still struggle to be totally open about the subject, especially when it is something considered a bit of a 'taboo' like hypothetically going down on yourself.
So! This is obviously an article about sex. Now that I got your attention...
No, joking. This article really is about sex so if you are reading it on the sofa next your mum I suggest you pin it for later. You're welcome.
Since I hit puberty, I always had an itch to find out every single way possible to masturbate as I of course was not aware of sex toys or was in the position to buy any, as I am sure it was the same for every horny teen who grew up in the 90's (yes before iPhones, big up to the Nokia gang reading). And I remember being particularly fascinated by a video of a contortionist performing oral sex on herself. I was in awe, 'Can someone really do that?! Can I do that?!' Now, I recall thinking, if that is possible then this will be my solution to many future problems. It's true: think of the self-sufficient confidence that would arise from complete, total oral satisfaction of the self. Can't get a partner to go down on you? Today's woman can do it herself, no vibrator necessary. Any woman really can have it all if she's baller enough, and that means giving herself the ultimate self-care, her very own mouth-to-clit orgasm. Autocunnilingus may be the holy grail of female pleasure, but like any grail, it's regarded as unmentionable and occult. Surely enough, at different points of my life, I tried multiple times bending at different angles albeit achieving a solely a very sore back (shocker). But what it's interesting about this, is that every time I brought it up with my peers they were absolutely outraged I even thought about such a thing. Or at least that was their reaction to my face.
So it stuck with me as I grew up, and found out that the biggest downside to oral sex is relying on a partner to provide just how you like it (if any at all). And slowly but surely I tried bringing it up again several years later with different groups of women who seemed to be sex extroverts, super comfortable talking about the big M. And there it was again. That awkward screwed up face of fake distress, looking side to side, gasping for air, the 'Oh I would never do that, just doesn't seem right or hygienic' or just 'Are you ok hun'. Despite this, I honestly and truly still think that actually, if you were able to even stretch that far to touch your knee with your tongue, you would SOooo do it every night. Yes, I am talking to you Karen.
I will debate here, that my so called unpopular opinion is not really that unpopular as people might want to disclose to your face. I think that if you are a sexually active individual, you have wondered if this was a feasible way of masturbating more times than you care to admit.
In fact, this so called holy grail of self pleasure, goes really far back in time.
Interestingly enough, ancient history has left us with many clues which indicate that this sexual performance was a really big part of cultures all over the world. It also appears that such it was way more common than it is today to talk about it and document it where possible, in particular with cultures and religions which were keenly based on sexuality.
Fast forwarding to 2020, people have still not stopped trying to achieve it or talk about it (secretly, or just on Reddit).
One example, is nicely represented by website "CamSoda" which has unleashed a web app called the "O-Cast," which invites you to mimic the act of eating someone out, and then send it directly to a sex toy of your choice. This is how it works: digital users can mimic the oral sex act directly onto their smartphones screens, record it, and upload it to CamSoda's website which will then send it to the chosen connected vibrator.
Others chose to practise very intense forms of yoga to be able to achieve that level of flexibility. In fact there is even a list of links for YouTube tutorials to help you get limbered up for your autocunnilingus attempts.
Everything considered, this article underlines us women still have a long way to go to really dig deep and get to know our sexual body and being openly confident to share thoughts, doubts and experiences with whomever we feel comfortable doing so, and unashamedly talk about any dark corners of self pleasure, as crazy as they might sound, in order to really re-claim female masturbation; get to know it and love it so you may, in time, teach your partner to do the same. However, you may want to take an anti-bacterial wipe to your screen first.
Word count: 912 words
References
"autocunnilingus", The Complete Dictionary of Sexology, expanded ed., ed. Robert T. Francoeur et al., New York: Continuum, 1995, ISBN 9780826406729, p. 49.
Eva Christina, The Book of Kink: Sex Beyond the Missionary, New York: Perigee, 2011, ISBN 978-0-399-53694-6, OCLC 706018293, n. p.
Jesse Bering, "So Close, and Yet So Far Away: The Contorted History of Autofellatio", in Why Is the Penis Shaped Like That?: And Other Reflections on Being Human, New York: Scientific American / Farrar, Straus, Giroux, 2012, ISBN 9780374532925, pp. 11–16, p. 16.
Drawing, Art of Love: Nearly 100 Sex Positions and Wealth of Illustrated Material from Foreplay to Anatomy, e-book, Mobilereference.com, 2007, ISBN 9781605011172, n.p.
William Guy and Michael H. P. Finn, "A Review of Autofellatio: A Psychological Study of Two New Cases", Psychoanalytic Review 41 (1954) 354–58.
W. Daniel Wilson, Goethe Männer Knaben: Ansichten zur "Homosexualität", Berlin: Insel, 2012, ISBN 9783458175421, p. 500 (pdf p. 8) (in German)
Camille Paglia, Sexual Personae: Art and Decadence from Nefertiti to Emily Dickinson, 1990, repr. New York: Vintage, 1991, ISBN 9780679735793, p. 253.
Article Source: http://EzineArticles.com/5328317
https://blog.youonlywetter.co.uk/2014/12/08/autofellatio-stretches/#ixzz6HkYEjHer