Asphyxiation
My First Choking Fetish Experience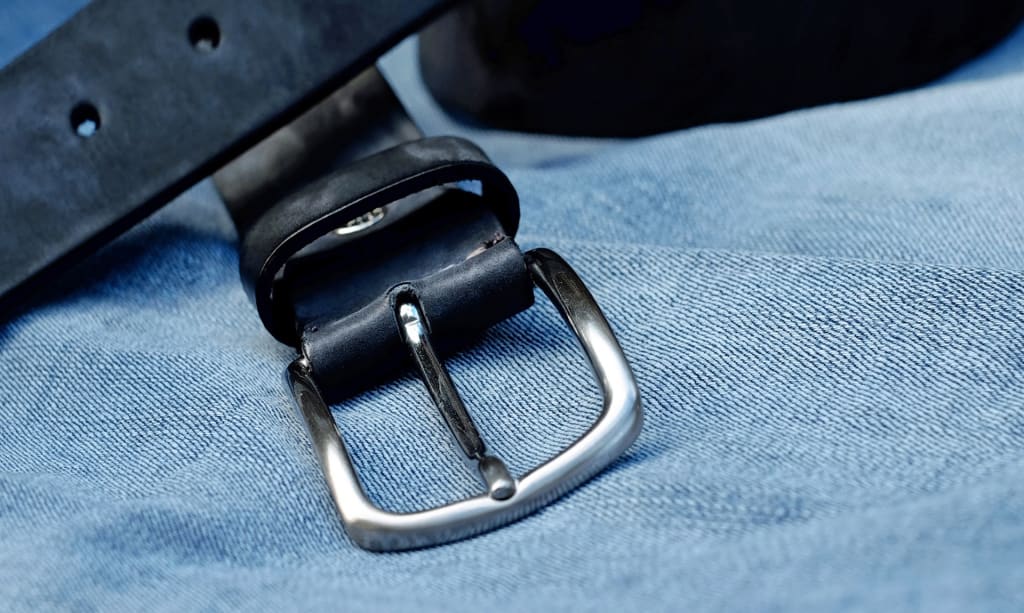 The first time she asked me to choke her, I thought she was kidding.
When she demanded that I choke her, I felt she was crazy.
But when I finally DID choke her, I knew she was a keeper.
We were at a small junior college. I was on the swim team. We'd compete and, win or lose, some sorority would invite us to a local bar and maybe we'd make it back to campus that night.
And who would be there to see to help cure our hangovers the next morning? Lorelai.
Every other guy on the swim tim kinda looked her over. Lorelai was that girl in the cafeteria you thought might be secretly hot but was so caught up in her world you didn't even try. I used to see her that way. She was tall and, well, I guess you would say "thick." Definitely not a skinny-minny, but totally in shape, like one of those volleyball players.
She ran the server line, which was impressive for a girl her age. I guess it helped that she could see over everything and everyone with her deep-set hazel eyes. She was quiet with her commands and directions, but the kitchen staff did everything she told them to.
The day it all started was on a Friday morning at the cafeteria when one of my teammates was being an ass while asking for extra eggs. Lorelai tried to be polite and turn him down.
"Amazon bitch," he muttered.
She heard him, but ignored it and just cashed him out.
I don't know what got into me, but I grabbed him by his scrawny neck and told him to apologize. When he didn't want to, I put a knee on his ass and "forced" him to face her. He gave in.
That evening was the first time I ever saw her out of the cafeteria. I was heading back to the dorms after a jog around the library. "Hey," I heard from an unfamiliar voice.
"Swim boy," she shouted. I looked and saw her sitting on a bench at the end of the trail.
It was definitely Lorelai, but hotter. She was wearing low-cut jean shorts and a light-blue, long-sleeved shirt. I never knew her hair was so long and black, probably because it was always hiding under a hair net in the cafeteria.
"Oh, hey," I answered, a little out of breath. "Didn't recognize you. You're quite, uh, different looking than I normally see you."
"I hate this place when I'm off. But I had overdue books. By the way, you didn't have to do that this morning."
"Do what?"
"Pin up your buddy," she answered as she stood up and stepped closer to me. I couldn't believe how damn full and long her legs were. "I can take care of myself."
I looked her up and down with no shame. Those legs looked so strong. She had wide hips, but wasn't fat or overweight. She just looked like a full woman. "I can see that. Well, he was being a dick. You take care of us. And I didn't want you to spit in my eggs."
She chuckled. "Well, thanks. Let me at least walk you home."
We chatted a bit on the way there and I found out she was single and from the east coast. She did actually come here on a volleyball scholarship but fucked up her knee in a match and decided it wasn't for her anymore. Neither was going back home.
We met up a few more times during the next couple of weeks. Mostly met at the library or chatted it up after breakfast. I'd be sure to come in right at the end of her shift. We didn't have too much in common except for being in sports, but we definitely liked getting to know each other. We kissed one time, and even that felt awkward. The only thing strange about her was she would always shake my hands before the end of our meetups. Not one hand, but both.
Her weekend gig was more interesting, and that's what she wanted to show me.
One weekend Lorelai led me into the back of the closed cafeteria and into the cold storage area. She had been stashing small bottles of liquor in a hidden and locked cooler.
"I work a restaurant 20 miles from here, so I practice my mixing when we're closed." She mixed a few shots with some of the fruits and gave them to me to try. Three shots in I was starting to feel it.
"I love your work, but you're fucking me up, now and I have practice tomorrow."
"Lightweight!" she called me.
She walked me back to the dorm. After a hot shower, I slid into bed and then realized I left my wallet in the cafeteria. I texted her what happened.
"Because ur a lightweight" she answered back. "Meet me back there at 10 when I'm off."
I got dressed with jeans and a white T-shirt, and just milled around the cafeteria back door. She showed up right on time, wearing a black pantsuit, a black apron, and smokey eye makeup that made her look even more intimidating. She smiled at me.
"Shhh!" she whispered, putting a finger to her lips. She unlocked the door and led me in again.
This time we didn't go to the cool storage. We went to the main dining area.
"Umm, that's not where I left my wallet," I told her.
Lorelai took off her apron and purse and sat them on a table.
"I know", she said. "I took it home. Don't worry, I didn't flip through it. But glad I found this."
She went into her purse and handed me my wallet, along with a condom I had bought a few nights ago.
Lorelai kissed me hard. I pulled so close into her. She was the first girl that I didnt feel like I'd squish just from hugging.
We kissed more, and then reached for my dick.
"We got about a half hour before the security guy walks by," she whispered.
We got undressed at the same time. When I undid my belt, she pulled it out of my jeans and put it on a table behind her.
My cock was already rock hard from how aggressive she was being. I wasn't used to being the one not in charge, but I liked it.
Once I got the condom on, Lorelai turned her back to me and put her hands on the table.
"Like this," she gasped. "Do me like this, swim boy."
I put my hands on her wide hips and slid my cock in. I loved that her ass was fat and full. It was so smooth against my own skin I got tingles when I'd feel it bounce.
I watched her grip the table edges. She flipped her hair back and spread her legs a little further apart.
"That's it," she encouraged. I kept my pace slow because I felt like if I went any faster I was gonna blow my load early. I wanted to milk every bit of me fucking Lorelai. For a minute or two it was just my body rocking into her pussy, and the squeaks from the table. I gazed at that long black hair spilling over down her back. It was almost hypnotic how the curls looked. They waved just a little while we fucked. I put a palm on her hair.
She moaned and mumbled something.
"What?" I asked.
"I said you can pull it if you want."
I gave it a slow tug.
She moaned more, clenching her teeth and pushing back on me. I turned my wrist up and out for a tighter grab.
We fucked a little faster. The table shook a little more. I was as hard as I could be.
That's when it got crazy.
Lorelai pushed up on her hands so that her back was arching. Then she reached over with a hand and grabbed my belt off the table.
"Put this around my neck."
I stopped.
"Uh, what?"
"You heard me." She turned around to face me and handed me the belt.
Her hazel eyes pierced me with every quiet command.
"I want this belt around my neck. And hold it tight. I want you to pull on it. Don't worry about hurting me. Can you do that? Please?"
I didn't know what to say except "OK." I looped my leather belt around her neck and under her hair. I kept it loose. She is a strong girl, but I know I'm stronger and I didn't want to hurt her.
Lorelai wasn't satisfied with that. After turning around, she pulled it tight on her neck.
I started fucking her again and held the belt, but it wasn't enough.
"Tighter," she said, tapping the belt with her fingers.
I pulled. She gasped, and then I let it loose. Her pussy got really warm and wet.
"Don't let go next time!" She whispered harshly while trying to catch her breath.
Now I was pushing the small of her back with one hand, and pulling the belt tight with the other. Our rhythm started to pick up, and Lorelai was now slamming her hand on the table every few seconds. I was scared I was going to completely stop her breathing, but she kept rocking her ass back on me faster and faster.
The minute she came was like one I'd never felt or seen before. She craned her neck up to add even more tension and nearly fell back on my waist. I pulled my cock out and let the belt go. She gasped for air but quivered and creamed, still slamming her palms on the table. I held her in place with one arm around her waist and tried to stroke myself out with the other.
I finished on her ass, shooting my warm cum in a few short ropes. She wiped it off with my shirt and pulled her pants up.
"Fuck. Yes," she said, grinning at me. "Exactly how I wanted this to be."
"You're fucking crazy," I told her. "But...that was hot."
"It was," she agreed. "Keep that dick and those hands strong. We'll be doing this again soon."
fetishes
Roman Gabrielo is a writer from the San Francisco Bay Area. He specializes in erotic short stories, namely his 48XTC series that explores encounters stemming from a mysterious phone app. Follow him on Snapchat : Alamedaking510
Receive stories by Roman Gabrielo in

your feed