Amy Schumer's Sex Comedy
Breaking boundaries, Amy Schumer's sex comedy is part of a long line of famous comedians' humor.
Dick is funny, orgy humor hilarious and big balls make us giggle. Amy Schumer's sex comedy and horny humor has turned comedy upside down. The inside joke is that she is pointing a finger at men who have objectified women in humor for centuries. She says "How do you like it boys?", and they love it. Women admire her for her honest approach to a century old problem. The joke is that Amy Shumer's sex comedy, "I'm 160 pounds right now and can catch a dick whenever I want" is as important for what it says about our double standard society as it is just plain outrageous. Amy Schumer is an actress, comedian, and a feminist, her success hasn't come without hardships and criticism. The New York native majored in theater and went on to do stand-up comedy. It was during this time that she performed her first stand-up show at Gotham Comedy Club and went on to appear on shows such as Last Comic Standing, Comedy Central Roast, and even Saturday Night Live. On top it all, she even launched her own successful sketch comedy series Inside Amy Schumer. Never one to shy away from sensitive topics, the outspoken sex comic's brand of horny humor takes a shot at the hypocrisy of the so called, sexual revolution.
Before she became a worldwide phenomenon, Amy Beth Schumer attended Towson University where she graduated with a theater degree in 2003. She then returned back to New York City to study at the William Esper Studio, while she worked as a waitress. Her first stand-up show was in June 2004 when she performed at Gotham Comedy Club. Three years later in 2007, she recorded a Live at Gotham episode for Comedy Central before appearing on Last Comic Standing, in 2012, a competition based reality show in which she came in fourth place.
When Schumer's stand-up comedy special, Mostly Sex Stuff, premiered on Comedy Central on August 18, 2012, it received positive reactions. The media started to create a buzz about Schumer, and fans of comedy became interested in getting to know more about this new girl on the comedy circuit scene. Regarding her comedic style, Schumer said, "I don't like the observational stuff. I like tackling the stuff nobody else talks about, like the darkest, most serious thing about yourself. I talk about life and sex and personal stories and stuff everybody can relate to, and some can't." And she hasn't let us down since.
Amy Schumer's Rise to Fame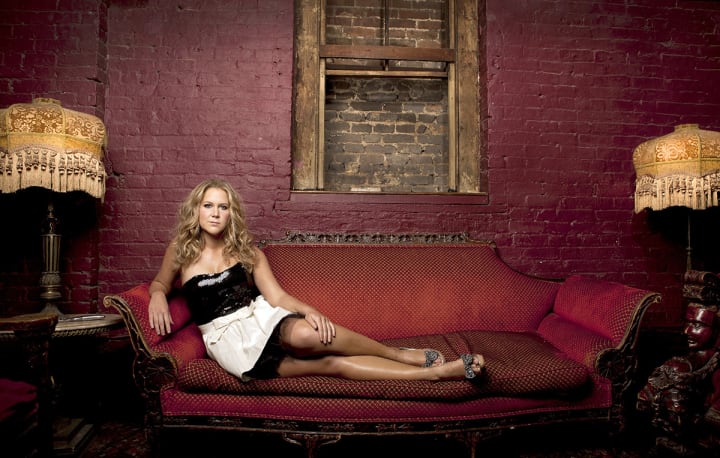 2012 was an important year for Schumer. She also began working on her sketch comedy series for Comedy Central, titled Inside Amy Schumer. The show is divided up into segments of sketches, stand-up bits, street interviews, and one-on-one interviews with some of the most unusual personalities. She often tackles topics like sex, gender, and pop culture. Critics have said it is "edgy and thought-provoking, Inside Amy Schumer's third season delivered more of the social relevance and self-deprecating wit that fans of the series have come to expect." The show has landed her many nominations and awards, such as Best Actress in a Comedy Series, Outstanding Achievement in Comedy, Individual Achievement in Comedy, as well as many others.
But besides being just a funny comedian in a male dominated workforce, Schumer has been open about what it means to be a woman. As a woman who is always ridiculed for her weight, promiscuity, and choices, Schumer has had her fair share of abuse thrown at her. Unfortunately, this is not uncommon for women in the media. Yet, Schumer doesn't take these critiques lightly. Instead, she speaks out against those critics. Her hilarious stories and jokes have us all convinced that funny is sexy. Of course, Amy Schumer's horny humor is not the first sex Comic Con stage mocking her personal one night stands. Trailblazers like Whitney Cummings, Mindy Kaling, and Chelsea Handler are just a few of the women who have paved the way for Schumer to make her mark in the realm of feminism.
Amy Schumer's True Femininity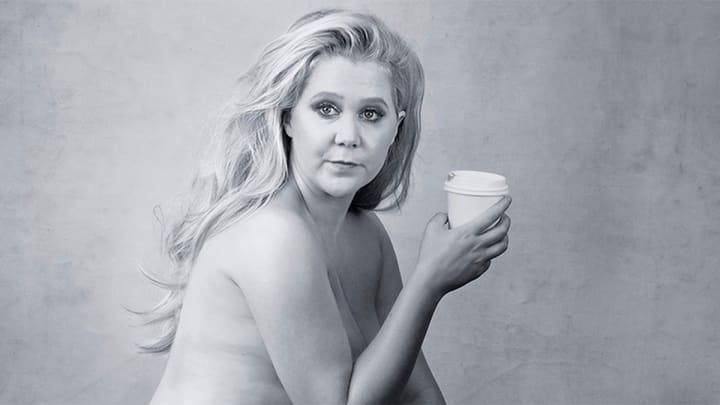 At the 2014 Gloria Awards and Gala, Schumer gave a speech about her regrettable encounters in college, a battle with self-confidence and body image, and being there for one's self. She introduced all of us to a part of her life where she let the need for acceptance and a false sense of self-worth get the best of her while she was an impressionable and vulnerable college freshman. She ended that speech with powerful words that apply to not only her life but also the lives of many other women, "I am a woman with thoughts and questions and shit to say. I say if I'm beautiful. I say if I'm strong. You will not determine my story — I will… I stand here and I am amazing, for you. Not because of you. I am not who I sleep with. I am not my weight. I am not my mother. I am myself. And I am all of you, and I thank you." Her support for other women and sex-positive behavior is making leaps and bounds for the world of equality. But Schumer is definitely not always quite this serious.
In July 2015, Amy Schumer wrote and starred in the blockbuster hit, Trainwreck. The film follows Amy Townsend who is a writer for a men's magazine who smokes weed, drinks a lot, and sleeps around. When on of her assignments leads her to write an article about a high-profile sports doctor, Amy starts to develop feelings for Dr. Conners. Although this is difficult for to comprehend, she must also deal with her father who has multiple sclerosis and her sister who wants Amy to conform to her standards of marriage and family. The hilarious romantic comedy teaches movie goers many things, but perhaps one of the most important lessons is the be authentic to yourself, a message that Schumer promotes both on and off the screen.
Amy's words of wisdom are also a big part of her stand-up shows, where she uses comedy to get the point across and engage her fans. And for many, they have to admit, it's working. Amy Schumer's sex comedy stand-up special for HBO, Live at the Apollo premiered on October 17, 2015. Throughout this special, the 34-year-old comedian, accompanied by a bottle of wine, used the same self-deprecating laughter, plenty of freewheeling, and graphic jokes as she spoke about her experiences. When referring to the differences between beauty standards in New York and Los Angeles, Schumer said, "Everyone is hot in L.A. My arms register as legs there. My legs register as firewood." She also spoke honestly about her bedtime rituals, much like a beloved Chelsea Handler as she said, "The other day, I was having a little wine and weed and an Ambien. Or as I like to call it, 'Tucking myself in.' Goodnight, Moon." The crowd was roaring with laughter throughout her whole show. And when she finally touched upon the double standards in comedy, she bravely said, "I'm labeled a sex comic. Like in interviews, people are always like, 'So, you keep talking about sex.' I think it's just because I'm a girl. I feel like a guy could get up here and literally pull his dick out and everybody would be like, 'He's a thinker!'"
"My comedy is unapologetic and fearless. Like, sometimes you'll wind up having condomless sex with someone that you probably shouldn't. I'm interested in sharing that part of myself unapologetically so that other people will hopefully feel better." Amy speaks for the masses when she confronts criticism on her weight, her profession, her one night stands, etc. Her ability to make people laugh makes her sexy, no matter what a scale or the latest comedy critic have to say. More than just a successful comedian, Amy is a part of a long line of female comedians who have not only helped maintain the momentum of the women's movement but inspired a new generation to laugh about dicks and balls.