A Bukkake Experience
The Circle Jerk Everyone Loves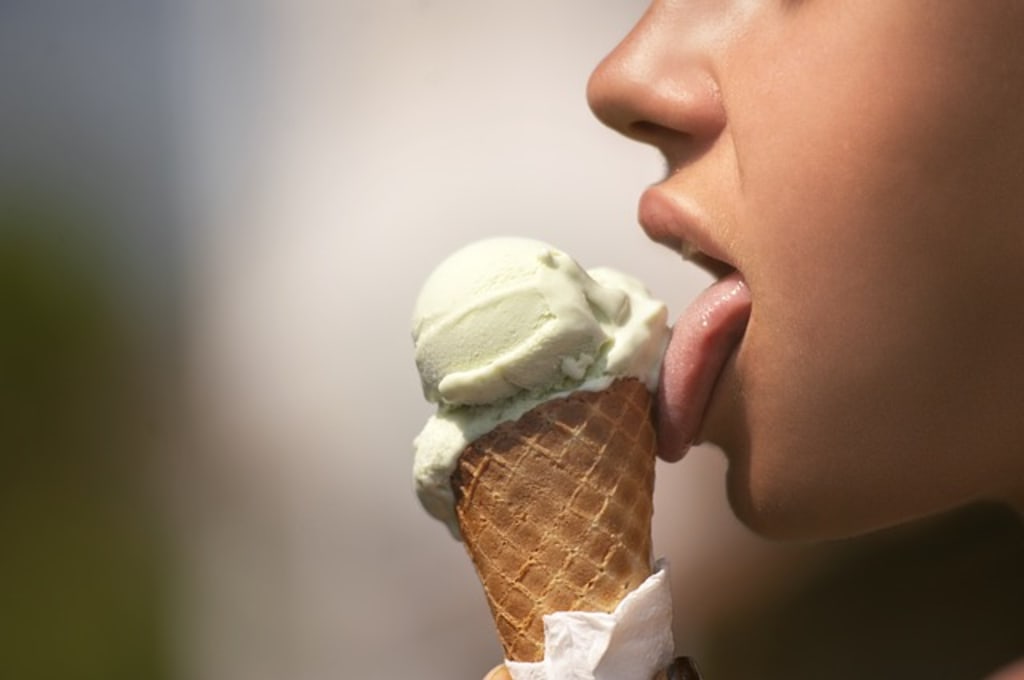 Bukkake means that one recipient, usually a woman, is surrounded by a group of men while they masturbate until their ejaculation is shot all over the recipient. It goes by a more common name which is "Circle Jerk." I have been in many of these situations, and love the attention. To have all those men surrounding me with a hard penis in their hands.
One situation was by a motel pool, around midnight, when most guests were asleep, and would not be frequenting the pool. I laid back on one of the lounge chairs completely naked while some of the male room guests joined us at the pool. I had eight men surrounding me with their penises hanging out, touching themselves.
Some of them like the idea of touching my naked body while masturbating. It brought excitement and arousal to them all. I loved being the collection vessel for their sticky white cream. I have always been a swallower instead of a spitter. Give me a hard and full penis any day, and I will have my fill of cream. It is a protein shake as I call it.
I have one fantasy of a bukkake session being filmed, so that I can enjoy it at any time while I masturbate myself. To see one shot of cream after another covering my body is very intoxicating, as well as delectable. Everyone is so busy that no one could hold the camera to record it.
I tried to have a friend of mine record it for me, but he got so turned on that he joined in, and shot his load all over my face making sure to get that good cream dripping off the side of my mouth shot. Everyone likes the whole scenario and enjoys their fetish.
It usually starts out by meeting others who enjoy this fetish as well, before finding the perfect person to be the recipient. You gather at least three other guys who could use a source of tension release in a fun and positive way. Then, it is time to find the one who wishes to have a creamy bath.
Once the recipient is found, and has agreed to the whole adult fun thing, you then find and agree on the place to have this bukkake or circle jerk session. As soon as that is found, and a time set to meet, the fun will now begin.
The recipient undresses in front of everyone joining the group and then finds the perfect position to sit or lay in. Their naked body is very arousing for everyone to look at. Everyone else begins undressing, and then the group gathers in a circle around the recipient as they begin to stroke their hard penises.
Sometimes the recipient will join in by stroking some of them, or pushing them into their mouth as a way of lubricating each penis. It brings about more arousal, and the recipient is touched or fondled by each member while they enjoy using their hand on their penis masturbating. It is a sexy sight to see.
Everyone stays in the circle, and keeps masturbating until a huge climax has entered the equation. They shoot their load directly onto the recipient while continually masturbating. It is a huge turn on to see one after the other shoot their load onto one person. As one guy shoots his white sticky cream, it causes a chain reaction, because the other guys have become aroused by watching him ejaculate.
Most of the time, the guys will continue to ejaculate until their testicles are empty, and even then, they will continue, because it just feels so good to them. The recipient is covered in sticky cream to which they rub it all over their body, and even taste some. Now you know what a bukkake experience is like. Maybe you should try to join one, and experience it yourself.
About the Creator
I'm a forty-eight-year-old woman who became a published author back in 2016. I write fiction and nonfiction in many different genre. I love to write and tell stories to the world and hope that everyone enjoys them.
Reader insights
Be the first to share your insights about this piece.
Add your insights