5 Things Women Won't Tell You About Cunnilingus (But You Need to Know)
Performing cunnilingus can be tricky and the key lies in knowing everything about her clit.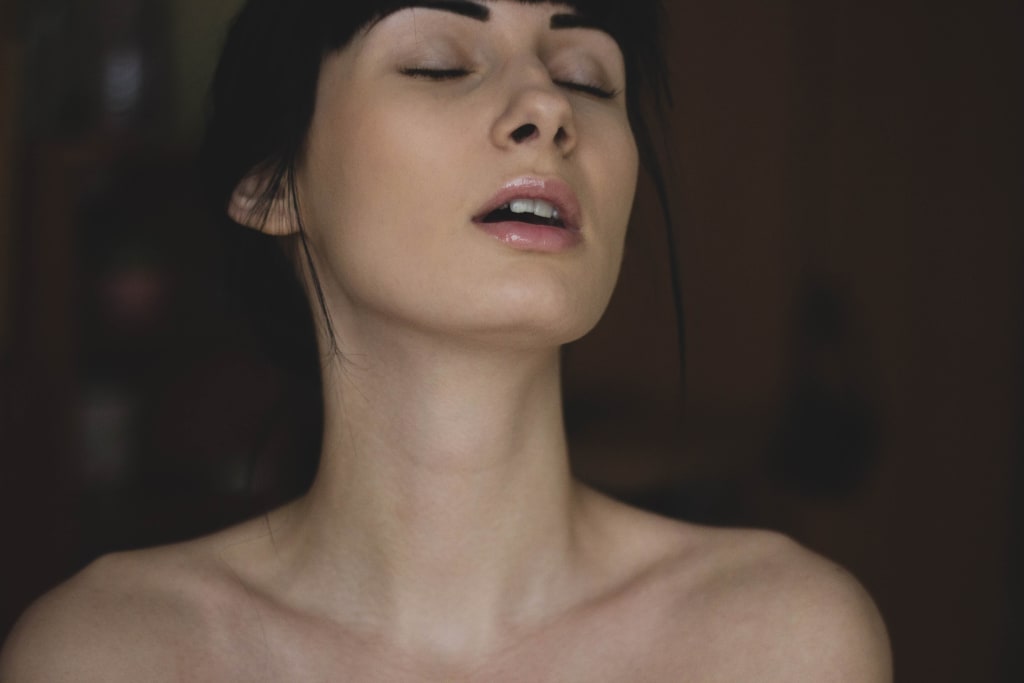 Image Credits : Pexels.com
Cunnilingus, the technical term for performing oral sex on a woman, can be incredibly intimate. To be good at it, you need to be an excellent reader of her body, her breathing, her movements, and what she might be telling you with words (or without it).
That said, performing cunnilingus is tricky business. A lot of men think they have got it all right but in reality, they would be doing it way off the mark. And the reason (let us admit it guys!!) lies in poor knowledge of the women's clit.
They say knowledge is power not without any reason. According to Cosmopolitan's Female Orgasm Survey, 50% of women said their partners couldn't quite help them achieve orgasm, and 38% of women also said their partners didn't give them enough clitoral stimulation for them to be close to orgasm in the first place.
That said, the fact is that a lot of women are used to bad oral sex. Why? because most guys see oral sex as a brief pit stop en route, to the main destination, so they don't put much energy into honing their skills. And if a man puts in a little more effort in orals, he will be miles ahead of the pack. There is something blissful about driving a woman crazy with just your hands and mouth and leave her doe-eyed and panting for more.
And here are some of the common mistakes, men make during cunnilingus (and which women won't tell you). So the next time you head down south, keep these tips in mind, so you can turn that "'Oh, no" into an "'Oh, yes."
The clitoris is not a doorbell
First things first, you need to understand the anatomy of the female genitalia. Learn to find out where the clit is and understand that it is a very sensitive area as it has more than 800 nerve endings.
And because it is so sensitive you need to make sure that you start slow and don't go overboard frantically licking all over it. Overdoing not only spoils the moment but may also cause her injury.
The second most important thing to be noted is that your tongue is not a penis. So, don't go about personifying the penis with your tongue by going as far as you can stick in. Similarly, the hood of her clit is not meant to be pulled, stretched and tugged. Absolutely NO.
Orals are always like a well-executed French kiss; slow, moist and organized.
The slower you build, the more intense her reactions will be. And just like it is for men, the more the person giving oral is truly into it, the hotter it is and the faster the recipient will likely hit climax. So, if you planning to go down her, act as if you have all the time in the world to give her a mind-blowing experience.
Not using your fingers
Your tongue is a great tool, but the key to awesome oral sex in your fingers ― literally.
As sex therapist Vanessa Marin says.
"So many people hear 'oral sex' and think they're only supposed to use their mouths. But your mouth can get tired very quickly. Using your hands can double or even triple the amount of sensation you can create, and can give your mouth a break when you need it."
Move your fingers move all over her nipples, thighs, back, ass and even around her anal area. This will make her feel like you can't get enough of her and she will naturally relax even more.
Once she is warmed up, slowly insert one or two fingers inside her vagina while you suck on her clitoris. Gradually peel the labia folds with your softest fingers and make a 'come here' motion to stimulate her G-spot.
If she does not like your fingers penetrating her, you can let your fingers linger and stroke around her entrance to take advantage of the massive amount of nerves there.
Just be sure your fingers are very clean and that you have filed down any rough nail edges.
Not telling her how great she tastes
First of all, there's nothing that can make her vagina taste like a doughnut except putting one into it which is dangerous so don't do that.
Some food particles can make their way into her vagina and cause irritation or even vaginal infections. For this reason, you should avoid putting cream, chocolate sauce or any other food on or near her vagina.
Yes, it happens in porn but trying to imitate porn is a bad idea. Porn directors don't particularly care whether or not the actors are enjoying it and as a result, it is meant only to look good on screen and that is it.
Secondly, it is precisely this very reason that a lot of women feel insecure about their vaginas; its taste, smell or even the shape. This is a chance for you to tell her "hey, you taste great" so that she can settle and enjoy the experience.
Remember every woman is different and every clit is different. So, if you are one of those jerky types who is very particular about the shape and size of a vagina, you don't really deserve to experience its greatness.
Stopping at the first orgasm
Don't have to stop at the first orgasm. One orgasm is great, but two is fantastic. But you need to give some time for her to recover.
As sex educator and writer Gigi Engle says.
"Circle the clitoris for a few minutes rather than going in for full contact right away. You can lick her labia, the rest of her vulva and explore other erogenous zones with your hands, such as her nipples."
Note that the clitoris can be very sensitive after climax so don't dive back in for Big O number two right away. Instead, focus on her other erogenous zones like her nipples, labia and rest of the vulva.
Once her clitoris has sufficiently recovered and soaked in all the emotions, circle it gradually for round 2 of orgasm. Remember there are no limits to a woman's orgasm and the key only lies in making her feel relaxed and enjoying her experience.
Lastly, not asking her what she wants
Cunnilingus can be a team sport. This is especially true if she has trouble reaching orgasm.
If your woman can't quite climax as you're licking her pussy, she can add extra stimulation herself using her hands. She can also move her labia out of the way while you lick her pussy by spreading them with her fingers. She can also tell you to use more or less pressure, go faster or slower or to refocus your efforts elsewhere.
The key is to listen to her and understand exactly what she wants. For her to reach her orgasmic potential, a woman has to be able to tell you what feels good and what feels REALLY good.
The difference can often be as small as moving a few millimetres of pressure to the left or applying just a wee bit more fingering. As you get more and more feedback from her, you will be able to build up a mental library of techniques that are guaranteed to make you her best lover.

Mythili
Mythili is a programmer by passion and a connoisseur of fine arts like painting, calligraphy, and pottery. She writes in the twilight between relationships, creativity, and human behavior.
See all posts by Mythili →