5 Strange Things That Happened When I Was a Sex Worker
The requests you get as a sex worker range from the prosaic to the bizarre.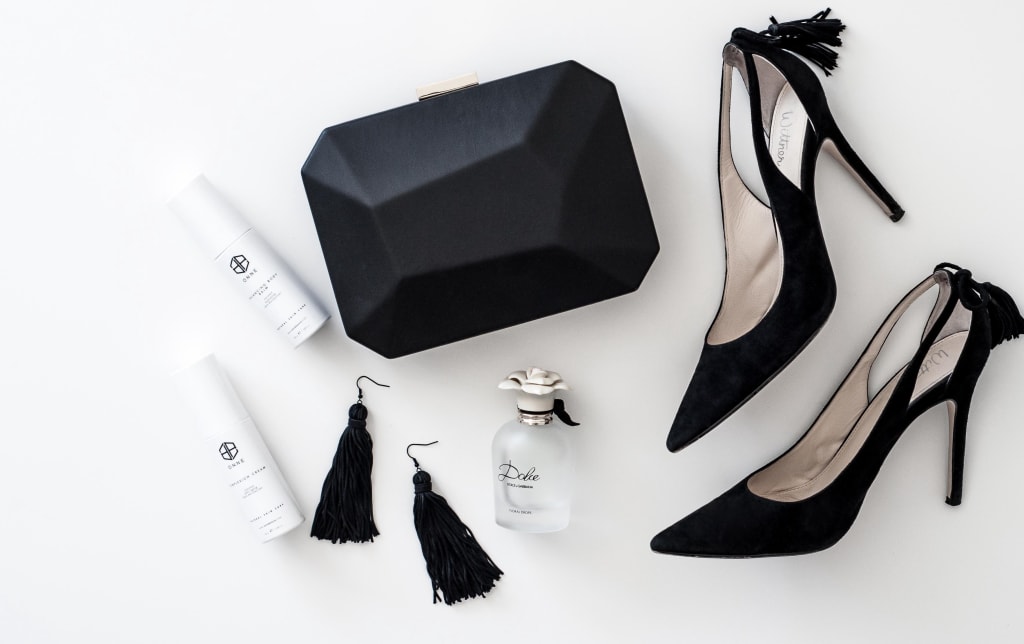 Photo by ONNE Beauty on Unsplash
Working in the sex industry can mean many things. For me, it ranged from being a phone sex operator to Professional Dominatrix. Over the course of ten years I saw and did a lot. It's an experience I learned from and can never regret.
As with any profession, there are experiences that stay with you. Though for the most part, I had wonderful clients, there were times I wondered if I would make it through a session for one reason or another.
Some experiences were scary and others were downright bizarre.
I'm a huge believer in not yucking someone else's yum, but that doesn't mean it has to be my particular cup of tea. In my years as a sex worker I encountered a few things that definitely were not, or at least, left a lasting impression.
1. He wanted to shine my boots, with his tongue.
Not my first strange experience, but my first Pro-Domme experience introduced me to the world of boot subs. My submissive was a lovely gentleman who told me up front he had a real thing for boot worship.
The boots I owned were not as tall as he preferred, so I directed him to my Amazon wish list to purchase a pair ahead of our session that better matched his description.
Once they arrived, I set up our session.
The boots were thigh-high and latex. Not the easiest to put on, so I saved them for once he arrived.
I decided I would make getting into the boots part of his service.
The boots had a zipper that went from ankle to the top of the thigh. Now, I do not have thin thighs, which is why they weren't easy to get on. The submissive was more than happy to help with fingers and tongue.
His tongue was not expected.
He used his tongue to shine my boots as he made his way up, zipping as he went. It would probably be more correct to say his tongue and ensuing saliva was the boot polish and his wayward t-shirt was used to polish.
Regardless, he did a fine job polishing my shiny boots and they looked lovely once he was finished.
2. He wanted me to sit on a cake.
Years ago, I was a personal video girl on a popular clip site. I provided a few live shows, but mostly did personal clips by request. What was request most often was cake sitting.
This kind of falls under WaM (Wet and Messy) fetishism, otherwise known as splooshing. I am not personally into this, but others enjoy watching someone partake in it, which is where the cake sitting comes in.
I made multiple cake sitting videos and even did one live feed. I'm sure you're wondering, how many times do you need to sit on a cake?
Well, I don't remember exactly, but I believe I did over 10.
Each person has a personal cake preference. Style, icing, flavor of cake. Also, I created each video to their specifications for panty color, so I wouldn't reuse a previous clip.
I'm all about nuances.
While cake sitting isn't my particular kink, I can admit it was fun to work out the style elements for someone else and fun knowing I made someone's day.
3. He wanted me to sit on and pop balloons for him.
Another interesting request when I was a personal video girl was balloon sitting. It was such a popular request, with many coming in at once, I decided to do this as a live stream.
I did not wish to reveal my face, so I wore a highly stylized masquerade masque during the live stream.
I went all out with the balloons. I made sure to get large ones of all colors and sizes from Party City. I blew them up and had them all over the floor in my living room when the video began.
The idea isn't to pop them immediately, but for a slow build.
Wearing a cute teddy with matching thong, I slowly bounced up and down on multiple balloons, rolled around on the floor some (as sexy as my clumsy self could manage) and even did a little floor dance.
Once I popped one balloon, it seemed more followed quickly.
The show lasted about 30 minutes.
The stream got around 100 live views and was purchased as a clip many times after.
4. He wanted to watch me with another woman.
This isn't necessarily strange, but it seemed odd to me at the time. I was working with an escort agency as a booking agent. Our company threw parties at an upscale condo once a month in a big city for our higher end clients.
The idea was, these gentlemen paid a hefty sum, up front, to attend these parties with all their food and drinks included. Their entertainment was included as well.
Our top performing girls were chosen each month to attend. The parties lasted around five hours. They were paid their usual hourly rate for two hours.
This may sound like not such a great deal for the girls, but it worked out well. There may be parties where all they did was play hostess, drink free alcohol, and enjoy their evening.
There was also the potential for heavy tipping from clients if they chose to head off to one of the bedrooms for adult fun.
One such party I helped host, a particularly nutty client of ours was full of Scotch and himself.
As a booking agent, I was not on the roster of available ladies. Full stop, I didn't sleep with clients.
That didn't mean I didn't sleep with the ladies.
Kira, was and still is one of my favorite people. We already had a history together and were comfortable in one another's company.
We were snuggling on the couch, drinking wine when the client sauntered over. He was a regular of Kira's and asked if she enjoyed the company of women.
She told him she definitely did, especially mine.
The client chuckled and said he knew I wasn't 'one of the girls', but wondered if I could be convinced to move this party to one of the private rooms, as long as he kept his hands to himself.
Not one to turn down a smoking hot woman with her hand in my skirt, I gladly obliged.
What made it 'odd' was that this gentleman, who was paying heavily for his time there, kept his word and sat in a chair in the corner for well over two hours and never said a word or moved one muscle towards the bed.
He was the perfect gentleman.
5. He wanted to drink my pee.
My last Pro-Domme client was a local taxi driver who had a urine fetish.
He wanted me to urinate in a cup of ice and command him to drink it.
While pee fetishes are not my kink, it is for a lot of people. Recently, I've seen it written about a lot and I can understand the appeal. It's something I can do for someone else, but still not something I want or desire done for me.
It made this gentleman happy and that's enough for me.
We all have our kinks. They range from vanilla to dark chocolate and it's what makes us who we are. Just remember, never yuck someone else's yum. We're all here, trying to enjoy ourselves in our own way.

Demeter deLune is a writer forged in the fires of desire. If you love reading her naughty tales of love and lust, sign up for her email list.
Article originally published on Medium.
If you enjoyed this piece, you can show love and help support my writing by leaving a lovely tip!