5 Celebrity Cocks Exposed
These male celebs have been caught with their pants down, or in one case an unphotoshopped pic in a spandex suit.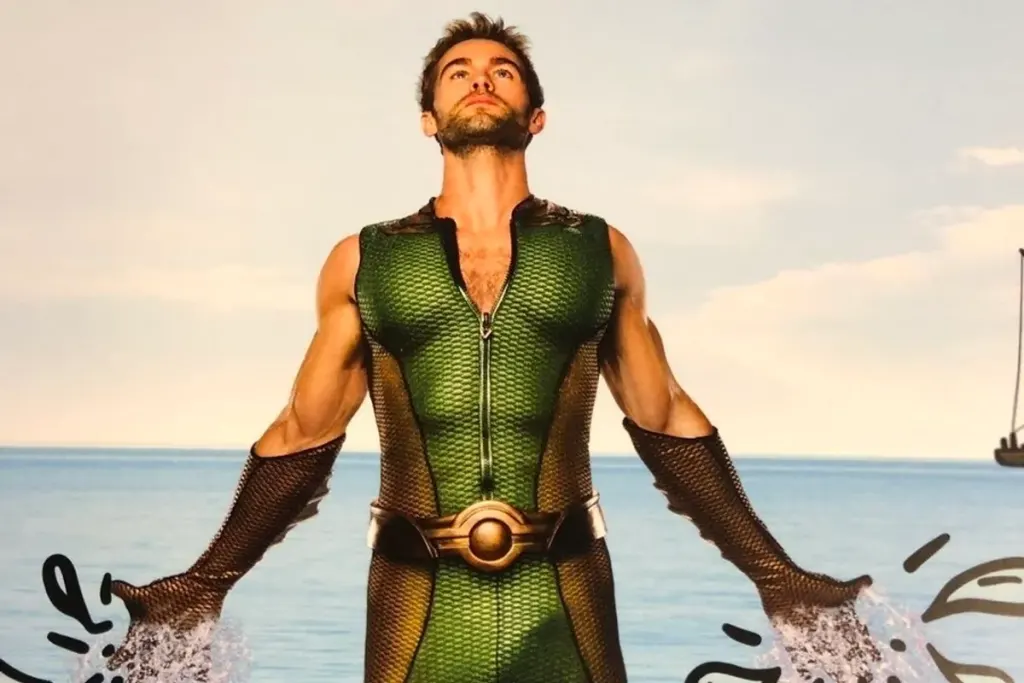 Many guys like to brag about the size of their cocks. Yet, very few of them like to show off in a very public way. That number decreases significantly when we enter the world of male celebrities.
For various reasons, male celebs tend to keep their pants on when cameras might be around. Maybe it's macho pride or worry a naked pic scandal will torpedo their career, pants usually stay up. But sometimes a photographer gets lucky and catches a naked male celeb, and the man loving population thanks them by making the pics go viral.
Here are five male celebs whose cocks the public has seen.
Chace Crawford
Chace Crawford shot to fame as Nate Archibald on Gossip Girl. He was the millennial teen idol that was needed. Sweet, sexy, and the perfect blend of bad and good boy. After the show went off the air, he continued to work, but nothing helped him reach the same heights.
That is until he landed a role on Amazon's superhero series, The Boys. His face was everywhere and he was once again the face of a hit show. To that end, as a promotional tool, a calendar was created to push the show with the press. Most of the pictures are of Crawford in his character's spandex superhero suit, and that required photographers to airbrush his cock out. All except for March. That revealed Crawford is packing major man meat (**Editors note: I hate myself for this euphemism**), and the world once again fell in love with the good boy turned dream porn star.
Whether or not the missed photoshop edit was purposeful is up for debate. Some think this was a marketing ploy, and it worked beautifully.
Orlando Bloom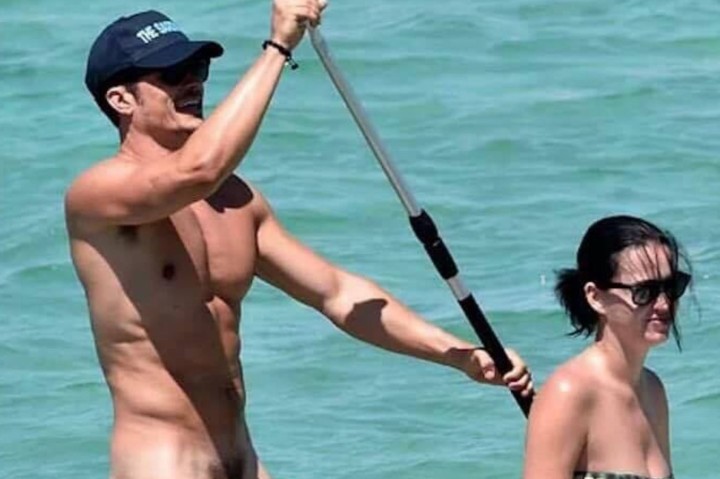 There is always an exception to the rule. Orlando Bloom is (allegedly) the exception to the male celebs not wanting to be caught with their cock out. There are now many instances of paparazzi getting candid shots of Bloom in his birthday suit.
The first time though was when he was on vacation with girlfriend (now fiancé) Katy Perry. She stayed modestly dressed, while Bloom's clothes came off faster than people lined up to see The Lord Of The Rings.
Once the pics hit the internet, they went viral. Many of the people who commented made a big to-do about how well hung the former Pirates of the Caribbean star is. Just imagine what would be said if Orlando was in full Bloom.
Justin Bieber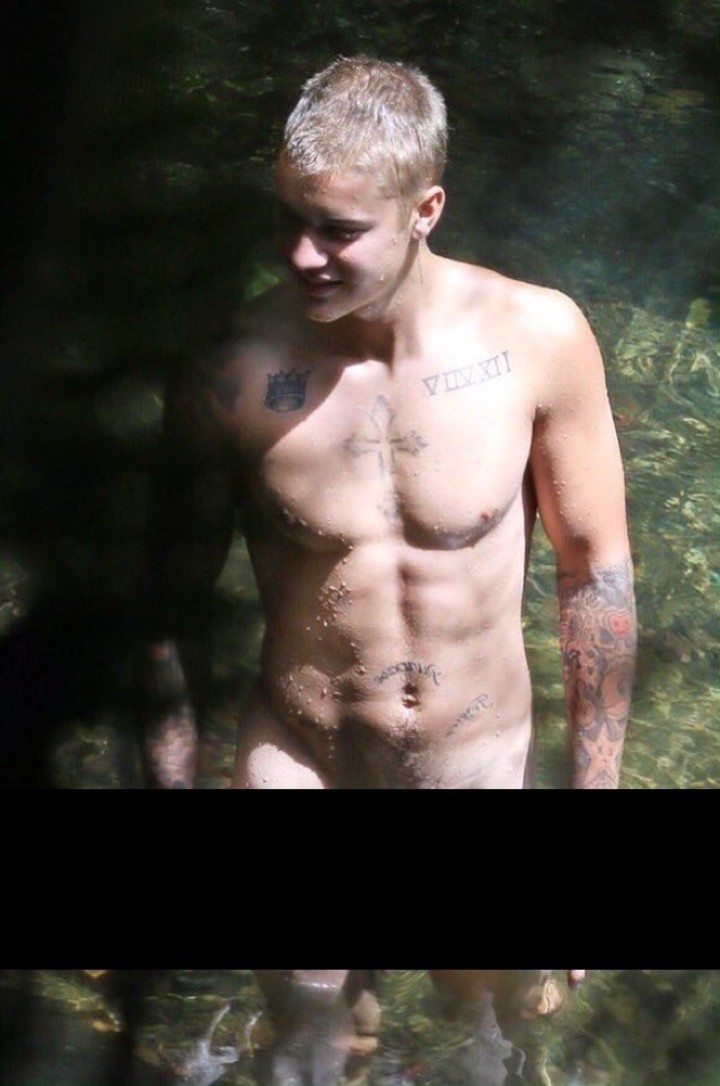 It is rumored Justin Bieber's second set of naked pics were a response to Orlando Bloom getting caught in the buff. Allegedly, the first set of pics were caught by a photographer who just happened to know Bieber would be on vacation and naked. The second time, no such claim was made.
In fact, the second time Bieber seemed pleased that his cock was splashed across the internet again. The first time though, there were angry statements about people needing to respect his privacy and how he felt violated. Also, interestingly, the first time there were no shots of his female companion snapped. Only him. The second time, both were naked.
As far as respecting privacy, Bieber's father should have kept his comments to himself. He humble bragged about his son having a huge cock, inferring that it's a monster. There was lust and grossness at the same time.
Jake Paul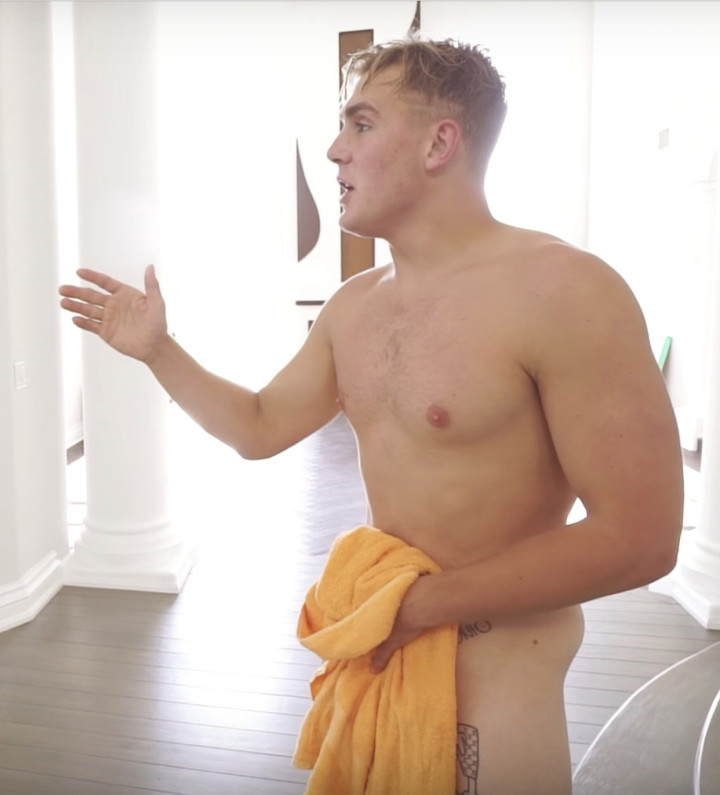 Jake Paul is an anomaly on this list. He often will drop trou to support one of his YouTube videos. There is no doubt that he is proud of his perfect ass and loves to gay bait his audience. He and his brother, Logan, are known for trying to lure in a gay audience by always going a bit far when it comes to showing skin to make it happen.
However, when pics of his cock leaked online, there was no one to blame but himself. Jake Paul had sent a pic of it to a female fan on Snapchat. Something happened (the story has many variations) and suddenly everyone knew that Jake's cock was a nice size. And it appeared online around the same time as his father's sex tape with one of his friends hit Pornhub.
The family that gay baits together, gets laid together.
Brad Pitt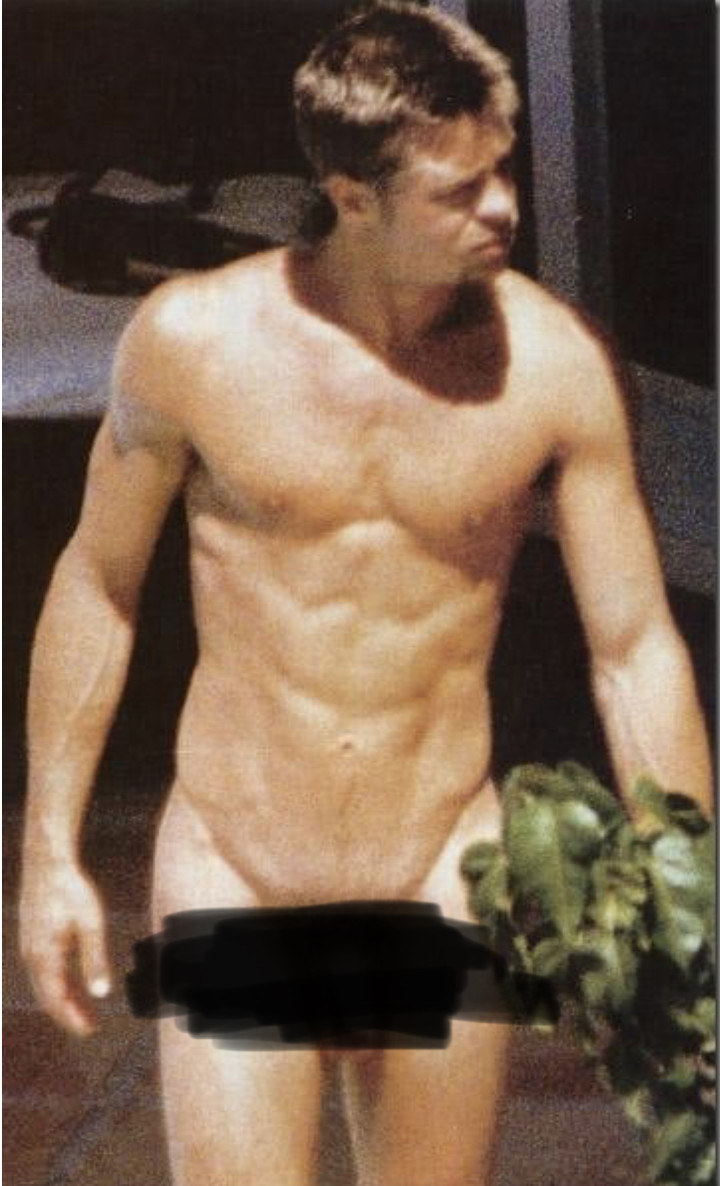 Brad Pitt is the elder statesman of the group. Therefore, his pictures are a bit older than the rest of the groups. He was on vacation with then girlfriend, Gwyneth Paltrow, when paparazzi caught the pair frolicking naked at their hotel. Playgirl bought the pictures and ran them in their magazine quite a few times.
Pitt was unhappy with his cock being splashed across magazines and eventually the internet. Yet, he continued to show his ass in movies and completely bait his fans with racy pictorials.
While some may complain that Brad's Pitt is small, others say it's the perfect size for making love.