4 Erotic Foreplay Ideas to Spice Up Your Night
Break the routine by offering your lover a pleasurable foreplay time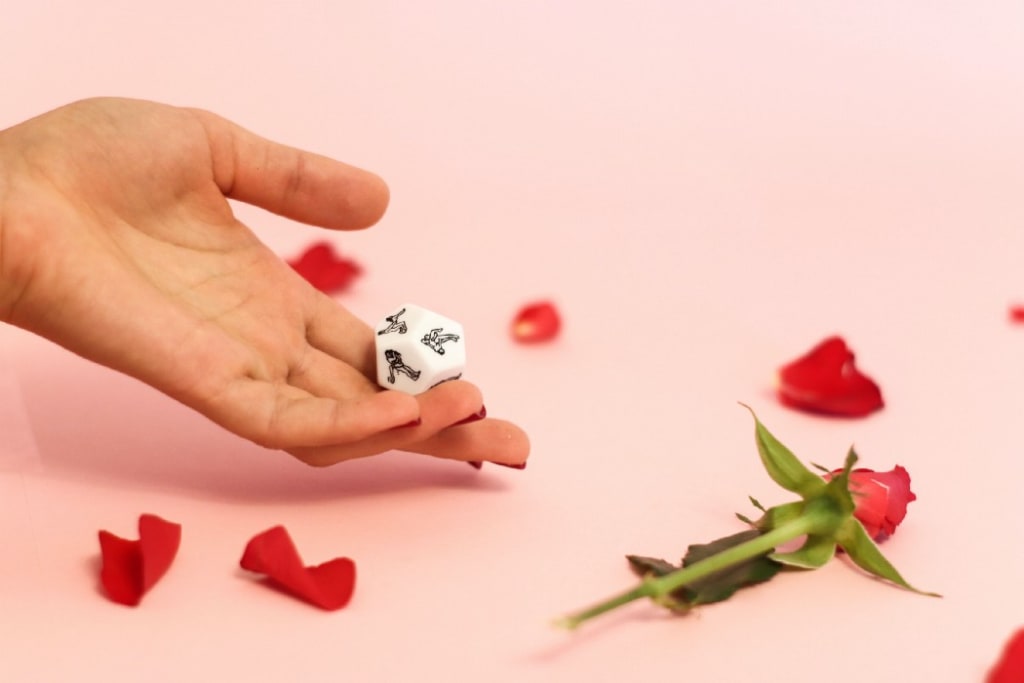 Photo by Dainis Graveris on Unsplash
There are many ways to foreplay. Some are more subtle, like sexting or gently caressing your lover's body; others more intense, leading your body to get tuned into the sexual tension faster (and stronger.)
Foreplay leads to more intense orgasms, especially for women, as it allows them to build up their orgasm.
Often, couples don't spend enough time in foreplay; some will even skip this vital part of sex. I know life can get in the way; the clock seems to work against you, leaving you with limited free time. However, neglecting your sex life is neglecting your relationship and personal wellbeing. You should prioritise sex and intimacy.
If you don't have time to enjoy a clockless foreplay time with your lover, I recommend you engage in a shorter session. Skipping foreplay it's the last thing you want to do. Unless it's a quickie, if it is, we're cool, no foreplay required.
Today I'm sharing with you four foreplay ideas that, besides being intimate and exciting, won't take much of your time. I mean, you can take as long as you wish; I'm sure your lover will be grateful; but if you're short of time, they will appreciate your commitment in offering them pleasure in a non-routine way.
4 Foreplay ideas to spice up your night
1. Erotic Massage
A massage is the ultimate relaxing activity. An erotic massage given by your lover, besides relaxing, is bonding and sensual.
You don't have to be a masseuse or know about human anatomy to give a pleasurable massage. You can do it by following your instincts and being alert to your lover's body language — they will let you know their sweet spots and what pressure/touch is giving them more pleasure.
For the massage, you'll only need an aromatic oil. Warm it up in your hands and start navigating in your partner's body, offering a sensual, relaxing, arousing time. Run your hands through all the body; don't neglect their not-so-obvious erogenous areas.
Offering an erotic massage to your lover is also a teaching moment: you will learn what triggers them, which type of touch or pressure they enjoy the most; which body parts are more sensible, and how they like to be touched.
2. Oral sex
Offering your lover a blowjob or cunnilingus, it's a delicious way to incorporate pleasure into sex. Oral sex can be the sexual act itself or used as foreplay — as so, go down on your lover with the sole purpose of giving pleasure and not as a trigger to orgasm.
You can add some other foreplay during oral sex, like fingering your lover or play with their nipples. However, my suggestion is to only offer them oral sex — devote yourself to the bliss that is to be between your lover's legs; taste the moment in its fullness.
3. Sex Toys
Sex toys add fun and new sensations to sex; for me, it's always a go-to.
There is an immensity of diversity of sex toys you can use to spice up your sex life, from edible underwear to vibrators, butt plugs or dice games. You can also engage in role-play or give life to a fantasy you might have.
Sex toys are a fantastic way to enrich your sex life. They contradict routine; they introduce new sensations and sexual dynamics.
4. Watch erotic movies, porn or read erotica
Watching a sensual movie or explicit sex scenes will put you in a hot sex vibe.
If you both agreed to watch porn, this would also be a way to try new positions, to let down any guards you might have regarding sex. Allow yourselves to go with the flow and recreate some scenes. It's fun!
If watching porn is a bit too much for you, choose an erotic story instead and read it together. You can read it in silence, one of you read it aloud, or play it in a sex app. All options are sexy.
****
Often, a couple's sex life is one of the first things to suffer from the fast-paced rhythm life imposes on us. But there are ways that won't take you much time, and are amazing for you to connect with your lover and ensure your pleasures (physical and emotional) are taken care of.
In general, men achieve orgasm without requiring much warm-up. That doesn't happen with women.
Besides, a majority of women rarely orgasm with penetration only (we need more stimulation, like clitoral), we need time to build up our orgasms.
Experts say, that on average, a woman takes fifteen minutes to climax; which makes foreplay a crucial part of sex. Without it, sex can become a mechanical act, one with the mere purpose of the male orgasm.
Connect with your lover; take time with foreplay. Some days you can spend half an hour or an hour worshipping their bodies, others you can spend only ten or twenty minutes. Finding a balance is the key to ensuring that you both have a happy and fulfilling sex life.
© 2021 Emma London. All Rights Reserved
sexual wellness
Writer of many things, thinker of a thousand more. An advocate for positive sexuality.
Her heart is owned by a rescued staffie and by a kinky man.
Twitter @EmmaLondonWrite