4 Easy Ways to Get a Threesome
A threesome is every man's wet dream. It doesn't matter what age or sexual preferences you have.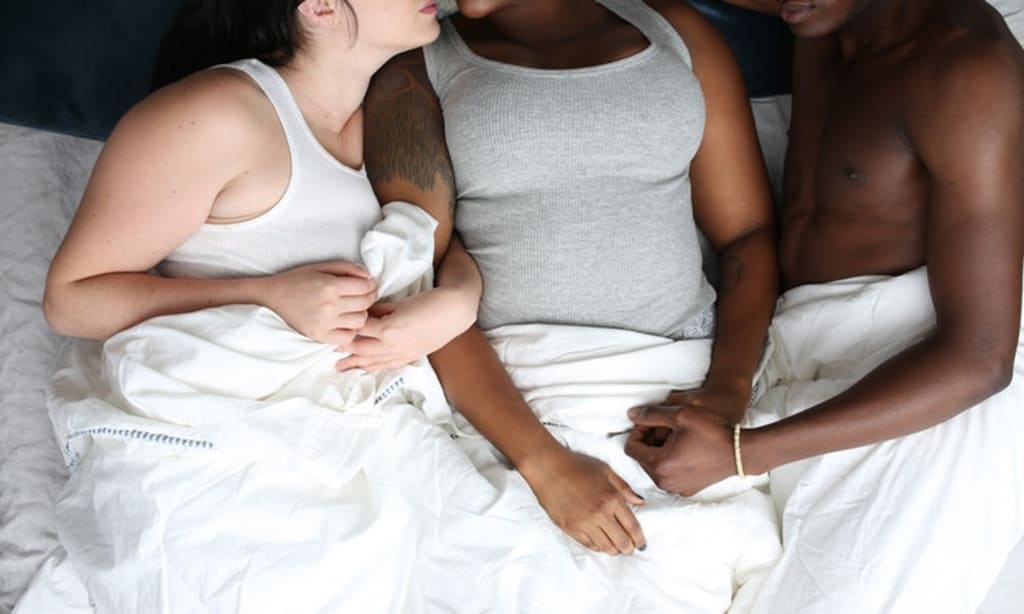 Sleep on the bed.
A threesome is every man's wet dream. Regardless of age or sexual preferences, having sex with two women is every man's idea of walking on cloud nine. No wonder those who have had the pleasure or claim to have are often viewed as 'gods' in their male circles. They are the Alphas. They brag about how hard it is while passing as the chosen few since managed to knock it off without a sweat. The chest-thumping is only meant to ward off hopeful competitors. What most of these hopefuls don't know is that their ultimate dream is actually quite easy to achieve. There are plenty of men who get a taste of this paradise on a regular basis and you can get it too. All you need are these four tricks up your sleeve and soon you will be walking with your head up high too.
Two Women You Have Slept With

First off, consider two women you have been intimate with on previous occasions. It increases your chance of having a threesome right off the bat. Since you have broken the sexual tension already, it is easy to bring up and pursue such fantasies with them. All it takes is the right approach to the topic. A good example is having the discussion as both of you relax in bed. Make it seem like a random thought and then watch out for her reaction. If you sense no sign of protest or disgust from either party, your plan might as well be underway. Take your time and don't rush. Let the conversation flow naturally.
Make It Spontaneous
When it comes to planning, you have three options. You can choose to involve one of them, involve both for them, or do it on your own and make it seem spontaneous. Planning with both or either of them is ideal if they are for the idea as much as you are. Otherwise, you have a better shot if you plan it on your own and then make it seem spontaneous. It will give the two ladies room for plausible deniability.
But, make sure that you pick their brains on the matter in separate occasions. Indulge them in the possibility of having a threesome whenever you are with either of them.
Read the Mood of the Moment (Or Throw in Some Booze)
With the rule of spontaneity in mind, read the mood of the room. If all three of you are hanging out and you don't feel any form of connection, abort mission for now. Take your time and don't rush lets it blows up in your face. The moment you feel like the two of them are actually connecting, don't hesitate. This is your moment. Make sure you seize it well. Your biggest task will be paying attention and watching out for the signs. Throwing in some wine or alcohol is also an acceptable back up plan. Nothing sets the mood better than a little booze to get everyone to loosen up a little. Don't get them drunk or else your chance goes out the window in an instant. Getting tipsy gives women a cause to jump out of their comfort zone without any qualms.
Ideal Location/Your Place
The beauty of a threesome with two women you have slept with before is comfort. They have both been at your place a couple of times and once they get to your bedroom, they feel right at home. Using your place as the venue also gives you control. Try your best to lighten the mood. Talk and laugh about silly stuff then put on some feel good music. Tease them a little as you steer the mood into the right direction. Start making out with one of them and if the other doesn't freak out, make out with them too. After that, there is nowhere to go but up… or 'down.'