15 Gifts Every Gay Man Wants This Holiday Season
The winter outside is frightful, but these gifts are so delightful! Check out our list of the hottest gifts every gay man will want this upcoming holiday season.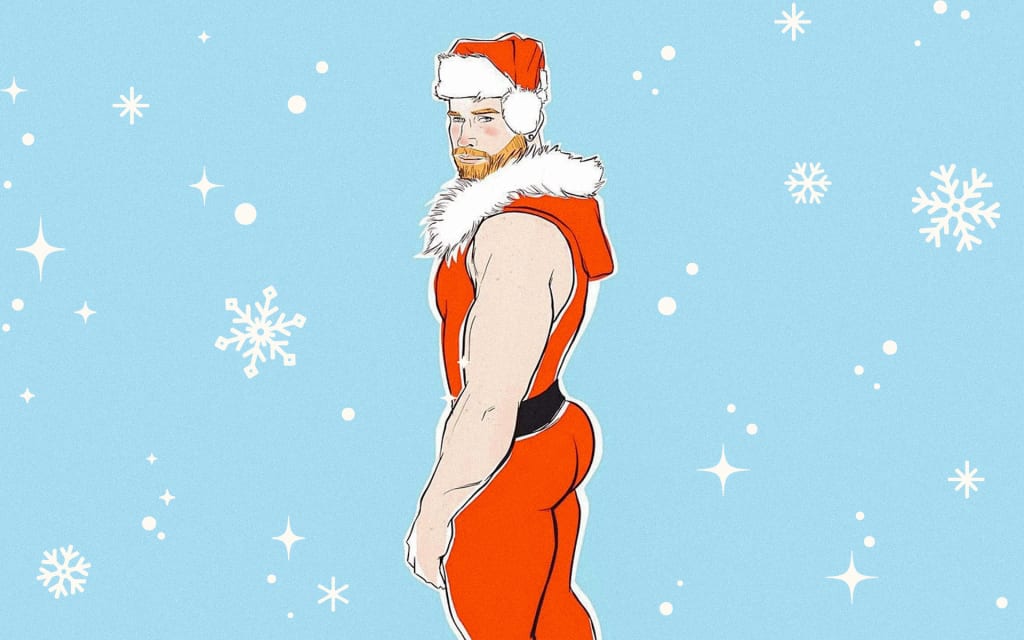 Ah, the holidays. It's the time of year when everyone gets together and gives gifts to loved ones, friends, and neighbors. Most of the time, people have a decent idea of what they should give, but it's never quite on point. (That's how Aunt Irma ended up giving you those awful socks last year, right?)
If you have a gay man you're shopping for, it can be pretty tricky. There's a million different products out there, but not all of them are going to be great matches. A good rule of thumb is to shop for products that are by gay men, for gay men. Plenty of quality companies, such as Amity Jack, are worth scoping out.
However, there's often a difference between a great present for your special guy and the perfect present. You might need a bit of inside knowledge to find a present that will make your favorite guy super happy. That's why we've created this guide for the hottest gifts every gay man wants this upcoming holiday season.
Leave it to Amity Jack to create a supplement that is totally tailored to the gay lifestyle, right?
This is one of the most innovative gifts every gay man should want for their holiday wish list — and it's also healthy for you, too. Fresh is a uniquely formulated dietary fiber supplement that improves regularity and is designed to help keep things clean "back there." For gay men, this means non-messy anal sex and a boost in sexual health.
Even if you're not a "bottom," this fiber supplement will be sure to help you get regular and feel better.
Amity Jack is offering holiday gifts packs for a limited time at https://amityjack.com/
A fun fact most straight people don't know about gay sex is The Lube Problem. More specifically, the majority of lubes are designed to dry out fairly quickly due to the assumption that the woman will produce more naturally. Men do not produce enough natural lubrication to facilitate that. This leads to sex sessions halting halfway through due to the need to reapply.
Once again, Amity Jack knew about this issue and created a product that's specifically designed for gay men: Bang Oil. This is an incredibly slick, never-runs-dry lube that's made to withstand a lot of friction. It's perfect silicone-based formula is silky and has the perfect consistency for backdoor fun.
Receive 50% off regular price Bang Oil at https://amityjack.com/
Obviously, not all gay men have beards. In fact, some gay guys really can't stand the idea of having facial hair at all. That's where Art of Shaving's luxury 4-Piece Sandalwood Shaving Kit comes into play. Each product included in this kit is made to help reduce ingrowns, nicks, and burns—all while moisturizing his face and leaving him smelling great.
If he loves a rich lather, or just enjoys the aromatherapeutic perks of sandalwood, Art of Shaving's kit will definitely be on his Christmas wish list.
Looking for a gift that lets your favorite gay boy flaunt his sexy self? Ex-Zach-Lee is a one-of-a-kind underwear designer that makes underwear, shorts, and body harnesses specifically for men. Their touchably soft shorts and body-hugging harnesses are perfect for the man who loves to play dress-up in the bedroom...or at the club!
Lastly, if the guy in question tends to get a bit hot under the collar after a workout, you might want to indulge him in a brand new way—by getting him a Fitbit Ionic. This high-end fitness tracker blurs the line between a fitness product and a smart watch by having guided meditation, giving users alerts from their smartphone, and also doing all the regular tasks of a Fitbit.
If he's a fan of gymming it with you, this will be a new way to make sure you both get a workout that will bring your fitness results to newer levels than ever before.
A Subscription to Sean Cody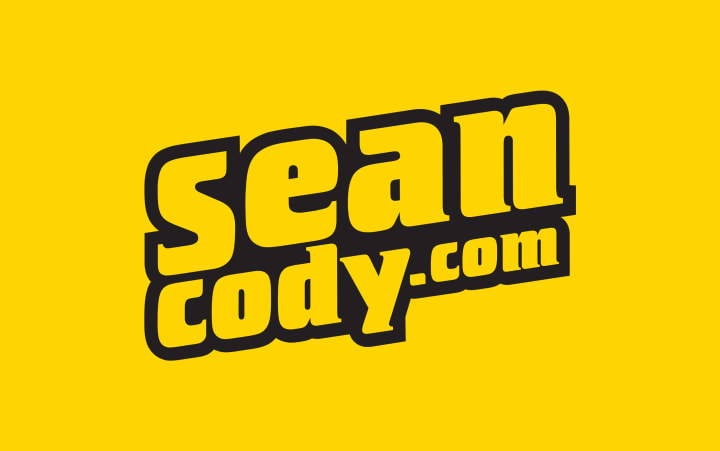 It's really, really hard to find a gay man who doesn't like a little bit of adult entertainment in his spare time. Gay porn comes in many flavors, but if you want to see the hottest amateur porn on the net, then it's all about SeanCody.com.
This site's known for having sizzling clips of hunky amateur stars doing wild stuff—and for having an amazing selection of content. Giving him this will make him incredibly thankful, and will also help give him awesome ideas on new things to do in the bedroom.
If there's one thing gay men love, it's exploring new ways to flaunt their body in the bedroom and beyond. NYC-based designer Andrew Christian has become famous for providing the gay community with trailblazing underwear designs that can suit every type of body out there. Styles range from conservative boxers to barely-there thongs, so don't be afraid to give him the gift that will get guys asking him to bare it all.
Without a doubt, one of the most popular sex toys for gay men would have to be cock rings. After all, they turn men's members into vibrators, are easy to use, and also double the pleasure for all parties involved. Giving them the gift of a better sex life through toys, then, will be a wise choice.
Though he'll likely appreciate almost any cock ring, there's something to be said about a luxury toy gift. Lelo's award-winning Tor 2 looks beautiful, fits perfectly, and boasts a number of different vibration modes. Best of all? It's latex-free, making it perfect for boys with sensitive skin.
We're going to be honest—most gay men can never get enough underwear. Jock straps, g-strings, thongs, anything and everything underwear related will be a hit with most guys who like guys.
That's why a great option to give that special guy in your life is a monthly subscription to DailyJocks—the internet's premier "underwear of the month" club for men. Each month, the lucky recipient will get luxury underwear valued at around $40, sent straight to their mailbox. Needless to say, this is one way to make sure he enjoys his gift year-round.
Gay men are very into personal care, and that includes men in the bear community, too! For the bearded bear in your life, few products will be as well-loved as grooming products with a rustic twist to it. Mountaineer Brand Beard Oil will moisturize his facial hair, leaving it touchably soft with a fresh, masculine scent.
Paco Rabanne's scent, One Million, has become one of the hottest scents in the gay community. Known for its warm, spicy and magnetic scent featuring notes of cinnamon, leather, amber, and patchouli, this is one scent that will make him smile.
Though can be applied delicately enough to be a slight nuance scent, it's also a great cologne for men who want to keep smelling fresh throughout a crazy club night. Just put it on his pulse points for a strong sillage, or have him walk through a mist of it for a lighter effect. Either way, it's a winning scent.
Believe it or not, most gay men want to stay acne-free. (Shocker, I know, right?) The problem is that finding high-quality skin care products geared for men just doesn't really happen. That's why they'll enjoy having Clinique's Great Skin To-Go Kit as a Christmas present.
This luxurious skin care set smells great, works well with all skin types, and is specially formulated to cater to men's unique skin needs. The end result is a masculine kit that will look great on bathroom counters and also get the job done.
Very few men, gay or otherwise, don't enjoy having a nice timepiece. The thing is, if you're going to find a gift that every gay man wants to wear, you're going to have to pay close attention to style and brand. Oh, and it also can't be too garish or clunky, either.
Movado's sterling reputation in the watch world is one that's hard to beat. Their Museum Classic Watches are known for being beautifully streamlined in their design and for having incredibly buttery calf leather straps. Obviously, the guy in your life will love this gift.
Most men love getting a stylish, high-quality wallet. Gay men are no exception to this rule, but with their eye for style, it's often hard to find a wallet that will be up to par. That's why it's often best to go with a designer whose keen eye for high-quality material, classic stitchwork, and boardroom-ready aesthetic tends to be the best route.
Salvatore Ferragamo's Ten-Forty One Tri-Fold Wallet is a classic design made with the highest quality leather on the market. Silky pebbled leather and subtle design marks make this an excellent choice for gay men of any background.
Gay men have loved hitting the gym since the good ol' days, and that's the reason why you simply can't go wrong with getting the guy you love more gym gear. This Christmas, why not let him bolster his gym style game by grabbing a brand new, visually striking duffel bag from Adidas?
This duffel bag comes with ample space for all his training gear, removable straps for comfortable carrying, and has a HYDROSHELL exterior to protect against water damage. And, it looks amazing.