10 Ways To Seduce Your Man
The Art Of Seduction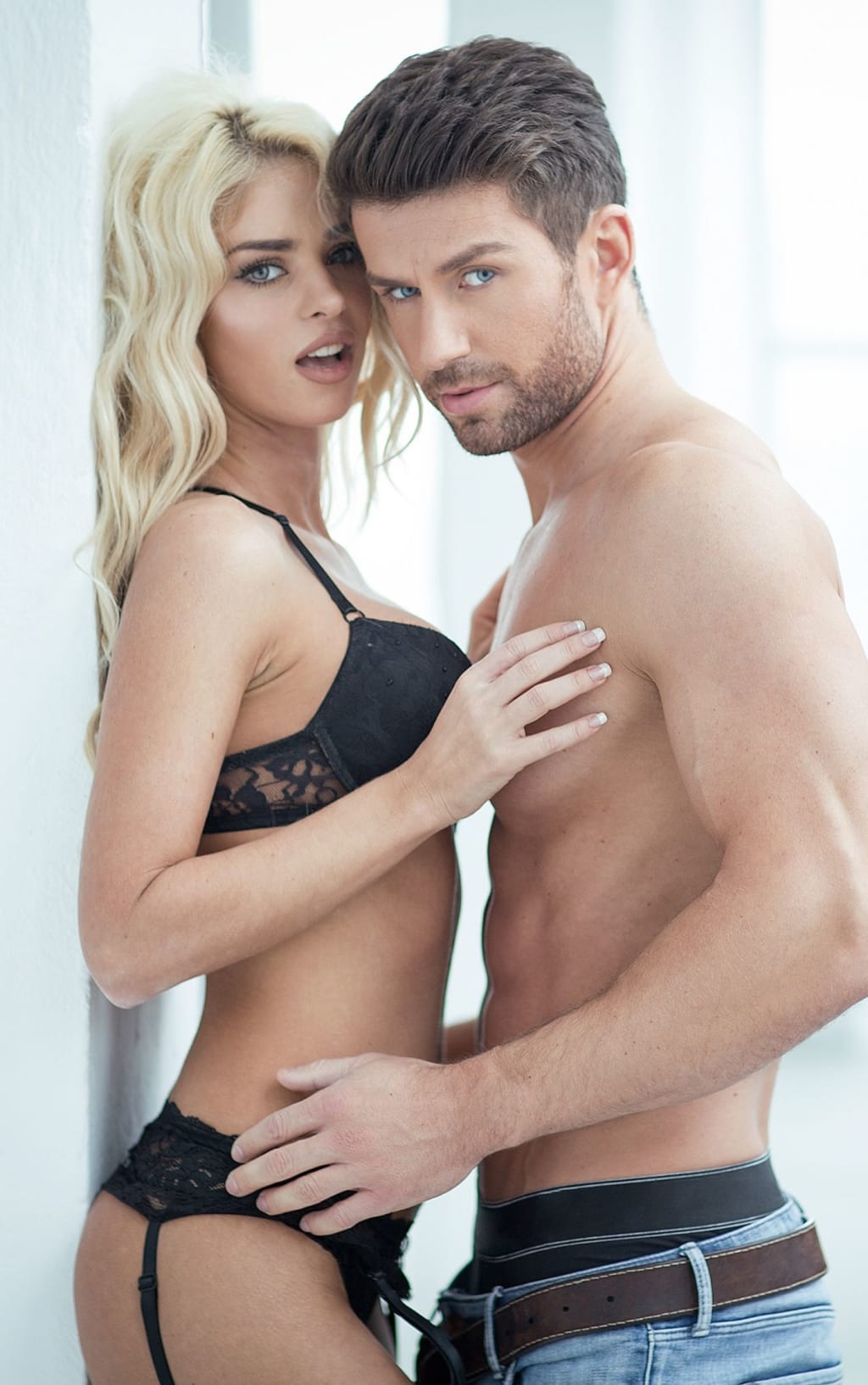 Ladies, can we talk? You are beautiful and sexy in your own unique way. Your man loves you very much.
We are well aware, a good man is hard to find. But you found your needle in the proverbial haystack.
Sweetheart, you know as well as I do. The world is full of sluts, who will go to great lengths to take him away. You can never be too careful.
Follow this listicle and become the G.W.O.A.T. Greatest Wife Of All Time.
10 Seductive Ways To Keep Your Man
1. Be The Director of Sybil in the bedroom.
Sybil, a famous fictional character, possessed multiple personalities. Since you are the Director, you decide which character he plays.
The President or the Intern. Naughty Teacher or Sweet School Girl. The Sub or the Dom. The Pegger or the Peggie.
2. Seduce in a Public Setting.
Y'all are having dinner at your favorite restaurant. He goes to the restroom. Follow him into the men's room.
"Boo, what are you doing?" He asks. Looking as if he's seen a ghost.
"Honey, you forgot something." You reply.
You slowly walk to his personal space. Offering a sensual kiss, using your delicious tongue.
The guys in the restroom are in a state of shock. After the kiss. Pop his bottom.
"See you out there, Loverboy."
You just gave your man hero status for the rest of the night.
3. Play With Him.
No, not that kind of play. I mean physical play. Toss the football, shoot some hoops, play putt-putt or go bowling. Touch and brush against me at every opportunity.
Share a physical activity, take a long walk holding hands after dinner. Endorphins are a powerful tool in the Art of Seduction.
4. Crossdress.
Wear an article of my clothing when we are winding down for the day. Excuse yourself and go put on my business shirt or favorite t-shirt and nothing else.
"Damn baby, is that my shirt you're wearing?"
You coyly snuggle up next to me, on the couch, for our weekly Netflix binge. We will not make it through the first episode.
5. Finding His & Hers Scents.
Pick a time, maybe after a lunch date. Don't tell him what you're doing. Act as though it's the spur of the moment. Pick out each other's scent. Your aroma seduces my senses.
6. Victoria Secrets.
We are visual creatures. Have your man assist you in finding some intimate undies. Everyone loves taking the wrapping off a present.
You, my Love, are gifted from the Gods. There's nothing more seductive than slowly peeling sexy, silky lingerie off your body.
PRO TIP:
Purchasing Cologne & Perfume; Panties and Bras. Could lead to Mall parking lot car sex.
7. Switch Up Date Night.
Not permanently, but instead of the typical Friday or Saturday. One week change it up to the middle of the week. After all, Wednesday is Hump Day.
8. The Notebook.
A great movie, however, I'm referring to random naughty notes.
Ex. "I love when you pound me doggystyle."
Strategically placed in spots he visits daily. The bathroom, the kitchen, his desk.
PRO TIP:
In his briefcase or center console of his car. Hide a pair of thongs y'all picked out. Make sure you dab a little of your exclusive scent. When I find them, the first thing I'm gonna do is take a big whiff.
"Ahh, the Aroma of My Queen."
9. Beyonce With Destiny's Child.
Say My Name. It's a proven fact, we all love to hear our name. Better yet, come up with an exclusive pet name. A name you only use when you want to give me some extra lovin. After all, I've been a good boy this week.
"Hey there, Sexy Man."
10. Morning Sex.
We wake up most mornings with a California Sequoia in our boxers. I've been dreaming all night about you walking in the restroom. You're giving me the come hither finger. I close the door to the back stall.
The damn alarm is buzzing. Your sweet bottom is buried into my midsection. It will not take up much of your morning. In fact, that 3 minutes will be a great time investment.
Summary
Director of Seduction
Seduction in a Public Setting
Endorphin Seduction
Crossdressing Seduction
The Scent of Seduction
Visual Seduction
Surprise Seduction
Reminder Seduction
His Name is Seduction
Morning Seduction
FINAL THOUGHT
10 Seductive Ways To Keep Your Man. You are the G.W.O.A.T. Greatest Wife Of All Time.
About the Creator
A freelance writer who offers ghostwriting ebooks, FaceBook posts, article & blog writing services. He works with B2B & B2C companies providing digital marketing content designed to drive traffic, increase conversion and SEO.
Reader insights
Be the first to share your insights about this piece.
Add your insights