The Walls Have Always Spoken
We simply forgot how to listen.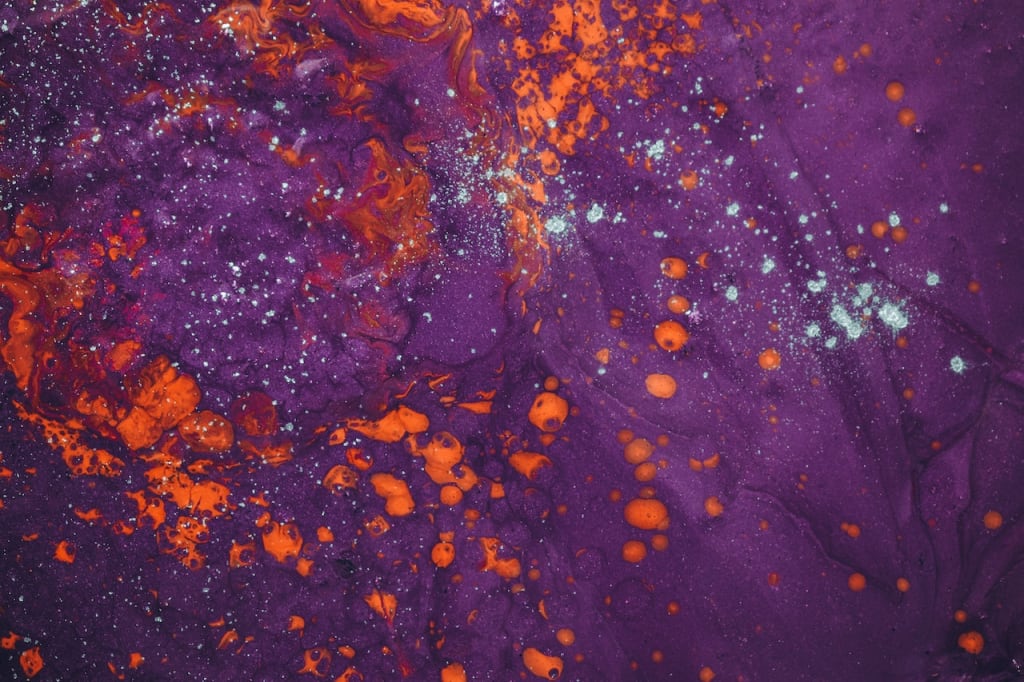 Photo by Anca Dorneanu from Pexels
If walls could talk, would you stop and listen to us? If you did, we would tell you that every wall hopes to encounter a woman such as Maria and when we do, we pass along the tale in a never ending trail of gossip, each of us building onto the story. Therefore, this is not the tale told from simply one wall, but all the walls that make up a person's life; although I myself exist only because the tale took place. Will you listen to me for a while?
Children are experts at listening to walls. Think back and you might recall how we spoke to you the loudest on rainy days when mum's new lipstick was within reach while she was busy on the phone. In those moments, walls like me were apt to whisper,
"I am here, little one. Do you see me? I am blank and I am boring. And oh my! That shade of red would be just brilliant on me. Go on, take a swipe!"
Maybe you remember better the stony silence of the four walls which later hemmed you in as a punishment after she came back to find you hard at work. Perhaps it is even the reason you learned to ignore your artistic streaks that didn't fit neatly inside the lines. We're sorry about that.
*
For an artist like Maria, it had never been a matter of if the walls could talk, but rather, why did so few people care to listen?
Maria's older sister Violet wasn't like other guardians. When she walked in on Maria covered in smudges of Max Factor's brightest carnelian and found the bedroom walls decorated in the same colour with a preschooler's version of roses, she smiled.
With great care and patience, she used her makeup remover to clean up Maria's skin, but she left the walls alone.
"Are you mad at me?" Maria groaned.
Violet shook her head no and explained,
"It's in our nature to colour on blank canvases. All walls speak if you stop to listen to them. Did you know that humans began their art by painting on cave walls thousands of years ago? I learned that last year in art history class. Tell you what, I promise I'll take you to see some cave drawings one day, my little bird. For now, let's get you some of my green paint and add leaves!"
Maria, frozen with eyes as all-seeing as a rabbit's, absorbed every word her sister spoke as though her life depended on it. She mirrored her sister's skillful painting as best she could. By the time they were done, the result was rather beautiful. The wall agreed.
Unfortunately for Violet however, her curmudgeon of a landlord didn't have an eye for art. He didn't care that the peeling wallpaper looked better with the lipstick roses than without them.
"Get out!" He shouted, and the young girls packed immediately, the cold steel of the door clanging on their heels.
It was easy to evict two children hiding from their social worker.
If walls could cry, that one would have.
*
They slept on the streets of Miami for a whole month this time before Violet found them another room. The previous walls nearly lost track of them. The next apartment wasn't as nice as the last one - but please don't blame the walls. Everything smelled of stale cigarettes and whisky and the neighbours yelled night and day. The bedroom wall of the old apartment passed on their story, and the new walls hoped for rosebuds, too.
It wasn't to be. Violet lost her job at the supermarket after being caught sneaking the leftovers from its in-store café home to Maria. That night, the walls listened while Violet cried herself to sleep. They innocently urged Maria to get her markers out and decorate the nightstand, hoping for the same reaction the lipstick roses produced. Maria chose to draw delicious purple grapes, plump peaches, sunny lemons and luscious blue clouds.
The walls smiled, but Violet frowned, and when Maria looked into her sister's eyes, she thought it was as though all the light had been drained away, swept out to sea like a swimmer caught in a cruel riptide.
"Stop it! Just stop it, Maria! There's nowhere else to go. You just don't get it, do you?"
She threw Maria's art supplies in the trash and the little girl learned that avant-garde art was better appreciated on a full stomach. The walls couldn't figure out what to say, which was alright by Maria since she was much too hurt to listen.
*
Violet had a hard time finding a new job and when she did, it wasn't a daytime one. Maria, too scared to sleep alone, only slept when Violet was home and sleeping, too. Outside was too scary to play without someone beside her, so she stayed inside every day and watched TV. The walls did their best to keep her company, but children don't do well as hermits and night owls. It wasn't long before both girls fell seriously ill. As for the markers and paints, they left with the trash never to be seen again.
One night, Violet vanished, too.
Several times the sun rose and set as Maria lay in the apartment alone. Her fever burned as hot as the scorching gaze of its rays. Each pass brushed a new shade of fiery amber onto the now forlorn walls, and across her aching body, forever branding blood red-orange into her mind as the colour of despair. When help arrived, the last memory of that particular set of walls was of how Maria's weary, dehydrated body had gone as limp as a dried up daisy.
*
Foster homes were like biting into an apple: you never could tell from the outside if it was going to be a rotten one or not. Again, please don't blame the walls. Maria bounced from space to space, always too uncomfortable to let her guard down, always on the edge of a fight. Art was a forgotten hobby from another life.
At last the right home opened up and the shy sixth grader managed to return to her paints again. But from then on, no amount of coaxing could get her to touch a shade of orange again, nor stray from her tidy, pre-cut canvas. The walls realized too late they were wrong for staying silent, and they called out to her once more, but by then Maria's ears could no longer remember how to hear them.
*
In the days shortly before my time, Maria, now a fully grown woman in her thirties with two children, arrived in France on Midsummer's eve and made her way through the sleepy countryside to Montignac. She stroked the babysoft crowns of her twin boys who slept in her lap on the train. Their light brown hair curled up at the ends the way her sister's had.
Many times Maria had hoped to find closure, some solid clue as to what had happened to Violet. It was futile now. The police investigation had long since drizzled to an end, the mystery of her sister's disappearance joining the river of everything else lost to time. The rushing purple blur of the lavender farms caught her attention out the window. Unlike her tears, Maria's pots of purple paint were forever running dry, and she knew they always would.
*
The cool air of the cave entrance was scented with the rusted tinge of oxidised soil; it mingled with the earthier undertone from the surrounding plants. Forested greens and waxy browns dusted with wildflowers broadened under an azure sky. The rich hues blended into a scene too detailed to recreate even with a hand as skilled as hers had grown. She thought wistfully that it was no wonder why Monet had dedicated his life's work to pleine air.
The cave walls sighed in contentment as Maria inhaled deeply and let her sons run ahead with their guide. She had paid quite a bit extra for the privacy of a smaller tour group, but less so than it would have been normally since tourist season post-pandemic was still slow. Anyway, it was worth the dip into her hard earned savings. This was a once in a lifetime trip.
Around the corner, the cave opened up to reveal its hidden secrets and the purpose of her pilgrimage across the pond: The Lascaux Cave Paintings. Discovered by chance when teenagers strayed into the cave after their runaway pup, the collection of six hundred or so Upper Paleolithic cave-wall paintings were nearly twenty-thousand years old. The images ranged from wild animals to hunting scenes and every aspect of life in between. All walls would be lucky to be so blessed.
To the observant, the Lascaux Paintings were tangible proof that humans have always known that walls could talk and a reminder of the creativity that can blossom if you listen to our whispers. The wind moaned through the cave and the rushing noise startled the children who stood in wonder of the figures of giant animals they had never seen.
"See, boys?" Maria called, 'I told you I knew a place where the walls could talk!"
The preschoolers giggled and skipped along behind the guide, happily chatting away as old friends.
"Do you know your colours? What colour is that?" prompted the guide to the children, pointing to a muted orange bull.
Maria blanched and answered instead.
"Orange," she breathed.
"Orange!" echoed the twins.
"That's right! Orange was an easy colour for ancient people to create since iron makes up quite a lot of natural things, even our own blood!"
"Ewww…"
The sounds around Maria faded in the same way a low hush descends over a crowded room when the curtains draw on opening night. She found herself alone in front of the wall who was last in the story before I came into being. The pulsing whisper of the wind played on her cheeks.
Maria hadn't considered the colour orange in a very long time. Yet here it was, a looming, vibrant part of the art her sister had most wanted to share with her. Violet's voice returned to Maria's mind for the first time in years and it sounded as crisp and fresh as it ever did in life.
All walls speak if you stop to listen to them...
"Orange," the ancient wall mumbled.
Maria only nodded.
Every artist knows that purple and orange belong together according to colour theory, so maybe, just maybe, Maria thought to herself, they could belong together in her art once more.
Only not on a restricted canvas, oh no.
Her next piece would have to be a mural.
I am the mural.
*This story is written for Vocal's 'If the Walls Could Talk' Challenge.
First published Feb 11, 2023.
About the Creator
She/her | Cat enthusiast | "Word-Nerd" | Fueled by buttertarts
~&~
Reader insights
Outstanding
Excellent work. Looking forward to reading more!
Top insights
Excellent storytelling

Original narrative & well developed characters

Heartfelt and relatable

The story invoked strong personal emotions
Add your insights