The memory of Guanganmen
story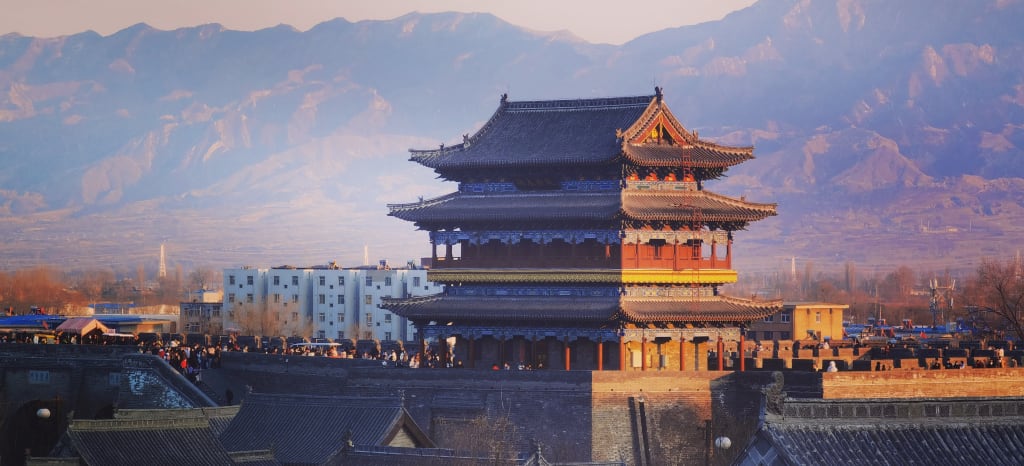 Take bus No. 5 from Qianmen, Guang'anmen is the final stop. When I was a kid, it was like this. Now, it's still the No. 5 bus, but the terminus is not Guang'anmen, it has to turn around to Caiduoying, which is far away from Guang'anmen. When I was a kid, I got off the bus and went out of Guang'anmen, and it was a field. Of course, in earlier years, it was common to see camels coming in and out of the city from outside Guanzhou.
Guang'anmen is a striking dividing line between the city and the countryside.
Guang'anmen and Guangqumen are the gateway to the outer city of Beijing, facing each other from east to west. However, Guang'an Gate is more grand than Guangqu Gate, which is built according to the specifications of Yongding Gate at the southern end of the central axis, with heavy eaves and green glazed tile roof, not only high, but also with an urn. Because it used to be the seat of the golden capital, it was the main west gate of the golden city. Its geographical location, in all the outer city gates of the capital, can be compared with the Qianmen; in the historical coordinate system, it is even older than the Qianmen. During the Ming and Qing Dynasties, it was the only city gate for foreigners to enter and leave Beijing, with a stone pavement in front of the gate on Guang'anmen Avenue, which is now the western section of Liangguang Avenue. In those days, only the central axis of the capital, the section of Qianmen Street from the front gate to Yongdingmen, was such a stone paved avenue, and there was no third stone paved avenue beyond that. This is a clear indication of the extraordinary nature of Guang'anmen.
My birth mother died in 1952 and was buried in a field outside Guang'anmen. Every year, my father took my brother and me to visit my mother's grave at the Qingming Festival, when the majestic city tower of Guang'anmen was still standing. My father called it Changyi Gate, with the same sense of self-gratification as the old Beijingers, just as there are old people today who always call Guangqu Gate Shawo Gate, and then, with a bit of disdain, say that the young people nowadays only know Shawo Radish.
At that time, Guang'anmen City Tower looked lonely and isolated. When we left Guang'anmen, there were no buses, and my father had to lead my brother and me to walk a long way to the edge of the field, along the path between the fields, and then a long way forward to my mother's grave. What left the deepest impression on me was just arriving and seeing my father pull out two pages of paper from his coat pocket and kneel down in front of the grave. I was shocked by my father's sudden half-hearted move. Then, to my mother's grave, my father put on the paper dense words grinding chatter on the old days, can not hear what read, only to see him while reading is already in tears. After reading the two pages, my father took out a matchbox and struck a match to light the two pages. Soon, the paper turned into a black smoke, lingering in front of the mother's grave, and finally fell in front of the mother's grave a cloud of white ash, like the father prostrated in front of the tombstone.
There is a small stream not far from the graveyard, in which there are many tadpoles wagging their tails. At that time, I was too ignorant to eat cold food regardless of the acid, and I only hoped that my father would finish reading the two pages of paper and burn them so that my brother and I could go to the creek to catch tadpoles.
In the fall of 1963, when I was a senior in high school, I went to work in the countryside, outside Guang'anmen, not knowing if it was near my mother's grave, or not, or farther away. Within a few days of the labor, I suddenly had diarrhea and a high fever that wouldn't go away, which scared my teacher, who immediately sent me home. Who to send? It was already getting dark, and when I left the village, I was surrounded by a wilderness, and I heard that there were wolves. Old Zhu said, "I'll send it! The reason why we all call him Lao Zhu is because he has two thick and black moustaches and looks older and more mature than us. He was the secretary of our class branch, presiding over the expenditure section assembly, quite like a student cadre, very old and serious.
Old Zhu drove a donkey cart, helped me sit on it, and drove the cart out of the village with a whip. It was the first time in his life that he drove a donkey cart, a dozen miles of countryside dirt road, under his whip, bumpy under the wheels of the donkey cart, such as flowing away. Fortunately, the little donkey was quite obedient, and the road seemed to be much better. There was no light around, only stars twinkling in the sky, and a milk-yellow moon like a hook, which was not as charming as the starry sky seen in the planetarium, so I really felt some fear, especially fearing that a wolf would suddenly come out of nowhere.
On the way, my stomach hurt so much that from time to time I had to jump out of the car and run to the side of the road to scurry, and I didn't have any strength to speak. Until we finally saw the faint flicker of lights, we both breathed a sigh of relief. Looking at the dim street lights in front of us, we knew it was Guang'anmen. When I found the bus stop on route 5, Old Zhu put me on the bus, waved to me, and drove his small donkey cart back. In those days, donkey carts and big cars coexisted in such a peaceful way.
I don't know how Old Zhu drove back to the village alone with the little donkey cart. I can imagine that it was not so easy to walk in the middle of nowhere, with the autumn wind, winding night roads and night fog.
In the spring of 1974, I was transferred from the Northern Wilderness back to Beijing and became a teacher in a middle school. The school was in the suburbs, so I had to take a bus, backtrack, and make a circle, which was inconvenient and time-consuming to go to work. At that time, my sister's family was in Hohhot, and both she and my brother-in-law went to Inner Mongolia in the early 1950s when they were building the Beijing-Bao line railroad. My brother-in-law had a bicycle, and when I went to Hohhot to see my sister as a child, he rode this newly purchased car to carry me around the city; after I was older, I could ride a bicycle, and rode this car to play. I remember very clearly, Haiyan brand, two eight type, grinding electric lights, wire gate, than the Flying Pigeon brand to light.
My brother-in-law wrote to tell me that the bike was shipped to you by train, so pay attention to it. I was very sorry and said to my brother-in-law, "Give me the bike, how can you go to work? In those days, bicycles were one of the three major items (the other two were watches and sewing machines) and were in short supply, so you could only buy them with a ticket. My brother-in-law said, "I go to work close to home, so I can just walk there. You go to work far away!
When the bicycle consignment arrived in Beijing, I received a shipping order to pick it up at the Guanganmen Railway Freight Station. I took the No. 5 bus and got off at Guang'anmen, and got out of Guang'anmen (around 1956, the city gate was torn down, and a lot of houses were built outside the city, including houses, stores, and restaurants, which were very lively and smoky, and I couldn't see the farmland anymore). The first thing I did was to find it. No wonder I used to come to Guang'anmen, I never noticed that there was a big freight station here.
Some years ago, a classmate moved to a new home outside Guang'anmen, and the new home is just west of the newly built National Theatre. Out of the Guang'an Gate, I did not recognize, all the way to the lights, a city scene. Around the new building where my classmates live, there is a prosperous scene, with many tall buildings and many routes of buses going back and forth in all directions. It is hard to imagine, if it was in the past, a theater was built here, for a play, people have to go to the city to run a long way, how is it possible.
Nowadays, Guang'anmen has changed so much inside and outside. Along the moat, a strip of riverfront park has been built. In spring, the flowers are red and the willows are green, and there are many people who come here for a leisurely walk. A few years ago, a new bronze monument was built in the middle of the square in the park, called Beijing Capital Memorial Que. There are many monuments in Beijing, but this is probably the only one called Memorial Que. Back in history, the capital city was built in the Beijing area when the Yan Kingdom destroyed the Jili. If we count from the establishment of the Jin dynasty's capital here, there are more than 800 years of history, and the place where this memorial queue is built today is the place where the Jin Central Capital Daan Hall was built. Such a memorial queue is built here, it is also built in the right place, so that people can miss the ancient feelings here. Nearly a thousand years, not as dead, with the memorial queue, it is touchable.
It is said that the sea is changing, if the city building of Guanganmen is still alive, it is an old man of the vicissitudes. It is the clearest witness, can be issued for the old city a most clear and informative testimony. Now, this memorial queue, is its soul incarnation it.