The lies of men
The lies of men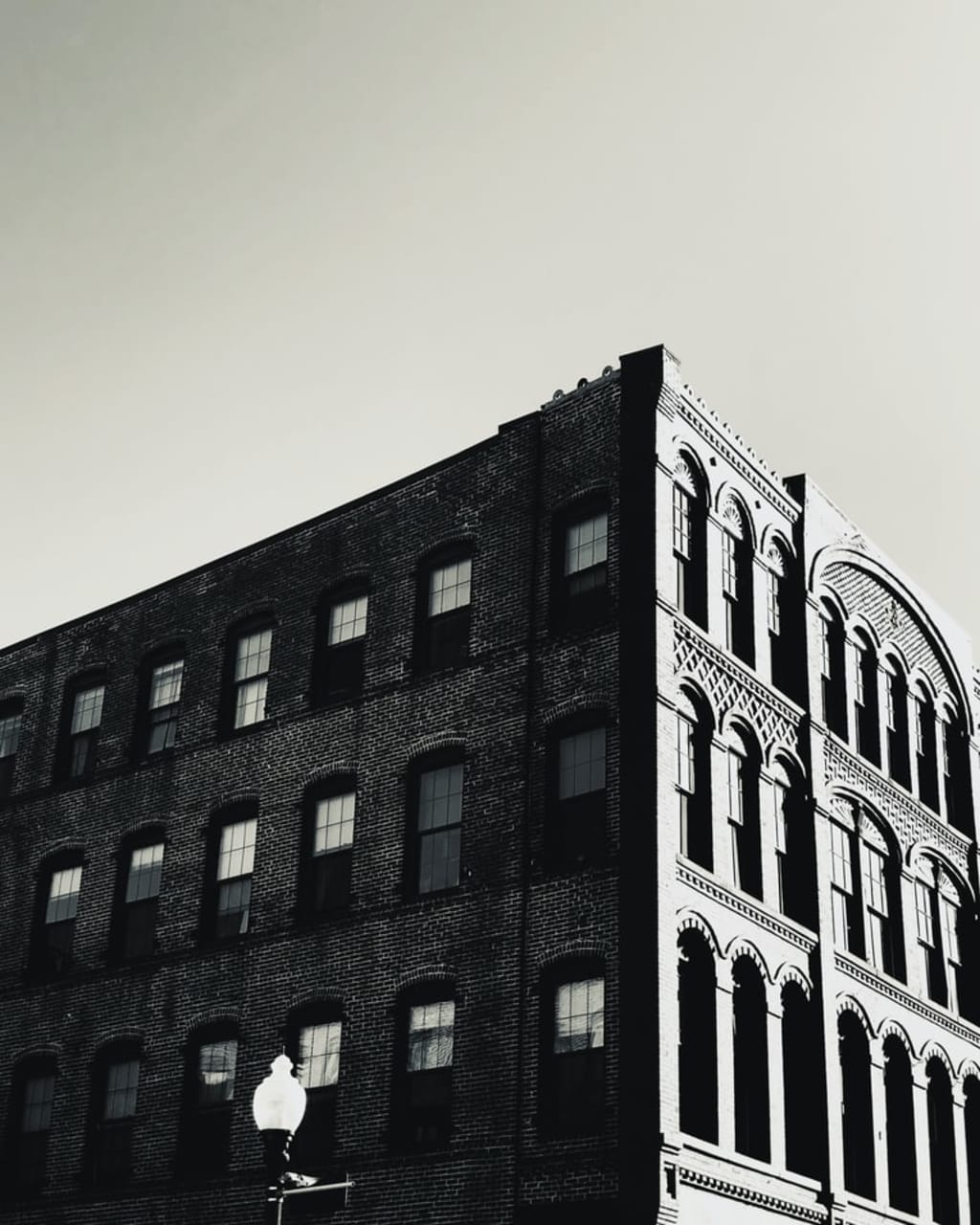 Simpson, a technical engineer at Dogger Pharmaceuticals in Manchester, was leaving work as usual this weekend when he received a call from Moore, his mistress, whom he had known for only a month and had fallen in love with.
Moore said her husband was away on business and she wanted to spend the weekend with Simpson in Liverpool. Simpson, who was obsessed with Moore, was certainly intrigued by the suggestion, but he remembered that there was a big party at his son Tony's school this weekend, and Tony was going to perform what he had been preparing for months -- Talking vegetables. Tony will be very disappointed if he can't go. Simpson loved his son and loved his wife, but he couldn't shake Moore's magnetism.
After much deliberation, Simpson said no. Moore didn't say anything more over the phone, but Simpson could imagine the disappointment on her face. Simpson walked out of the building, feeling very frustrated, and when he started the car, he gave it a hard push, then quietly put it out. Unable to match Moore's charm, he said sorry to Tony and began planning to call his wife.
How to weave a plausible lie that will convince your wife that it's more important than your son's performance. Simpson had already lit a second cigarette in the car when he finally decided to ask his old friend Granger for help. As luck would have it, he was about to dial Granger's phone when Granger's call came and his unusually anxious voice said, "Paul's gone!" Paul is Granger's son, eighteen years old, weekdays at school is a playboy, Granger's headache. According to Granger, Paul hadn't been home since yesterday and didn't think much of it until a phone call to the school revealed that he hadn't been there at all and that none of his classmates knew where he was. Already called 911. Still no leads.
Simpson comforted Granger as they discussed Paul's whereabouts to no avail. He couldn't tell Granger about his intentions now. Suddenly an idea occurred to him, and he was a little ashamed of himself for having thought it, but somehow he said to Granger, "I think Paul has said before that he really wanted to go to Liverpool, but he never got the chance. Is he going to go there?" This is, of course, an outright lie. At last, at Simpson's insistence, they divided up the work, with Granger staying in Manchester to continue the search, and Simpson going to Liverpool, starting tonight. Granger was warm to have his friend, and Simpson, in addition to feeling guilty, admired himself for the idea.
After hanging up, Simpson began calling Moore, then his wife and son. After explaining to his son, Tony said nothing, just gave his mother the phone with a gentle hum. Simpson felt for a moment as if he had made an unforgivable mistake.
And Moore together of the happy time to forget the Simpson family, has arrived on Sunday in an instant, in the hotel check-out, he received a phone call from granger, granger increasingly worried, because he still had no news of Paul, Simpson only perfunctory he said a lot of hotel check-in records, without result. While talking on the phone, Moore had checked out of the room and was walking to the door on his arm. At this time, the face of two people, let Simpson surprised almost lost the phone. It was Paul, coming with a girl on his arm! Simpson looked down quickly, but Paul didn't seem to notice and they passed each other.
Simpson let out a big breath and walked quickly out the door. The waiter had opened the door, and as he got into the cab, Paul's voice from behind him said, "Uncle Simpson!" Simpson sounded like a bolt from the blue.
Paul ran up to Simpson with a smirk. 'We can't afford to renew the hotel. Can you lend me some?' He laughed and darted his eyes at Moore.
A calm Simpson said to Paul, "I can give you the money, but you have to come back with me."
Paulo replied briskly. 'Well, we've had enough fun here anyway. It's a good thing we ran into you, or we'd have hitchhiked back." Pointing to the girl in the back, "Her name is Molly!"
This guy didn't even have the money to get home! Simpson telephoned Granger and led the party on to the flight back to Manchester. As they got off the plane, Paul still smirked and said to the distraught Simpson, "Don't worry, I won't tell!"
Despite some concerns, things seemed to calm down. Granger was grateful to Simpson, and he became more strict with his son. Simpson carefully finished watching the video of his son's performance, the most effusive words to coax Tony very happy. His wife was proud of him.
But what's supposed to happen will happen. That bad boy Paul, when he's under dad's thumb, especially with the economic lockdown, he's gonna do something bad. Paul began to borrow money from Simpson, the Simpson who was caught had to satisfy him, the Paul appetite after a successful more and more, Simpson felt unbearable.
Later that night, Simpson sat in the car and watched angrily as Paul walked away, triumphant and counting his bills. Paul, who was crossing the road, suddenly fell heavily to the ground and remained silent for a long time. Simpson hurriedly drove away, is God punishing this bad boy?
On the way home, Simpson felt uneasy and finally, after a fierce struggle, he drove back to the lonely road. Paul still lay there quietly. After taking Paul to the hospital, after rescue, Paul was finally safe and sound, the doctor diagnosed a heart attack. Heart disease runs in Granger's family, and this Simpson knows it. Paul woke up to see Simpson, he has been extorting people but saved his life, ashamed of Paul took out the pile of money said: "Uncle Simpson, I was wrong!" Simpson took the bill, turned and walked out of the room without a word. He may have regretted it, but he was still worried about Paul's vagaries.
But from then on, Paul did not ask Simpson for any more money, and faithfully finished college. After graduation, Paul successfully entered a large printing factory as a packaging designer. However, the last fall left a small sequelae for him, that is, when he fell, his right index finger touched the ground, no serious, occasionally without warning pain twice.
This is not the end of the story. Seven years later, on August 14, 2005, Simpson was on his way from an academic conference in Larnaca, Cyprus, to meet Moore in Prague, Czech Republic, when his plane crashed near Athens, killing all 121 people on board, including Simpson.
Two days later, the plane's black boxes were recovered and sent to France for examination. The results of the final black box investigation showed that the cause of the crash was determined to be a loss of cabin pressure, which caused the oxygen concentration and temperature in the plane to be too low, and most of the pilots and passengers suffocated or froze to death.
The true cause of the loss of cabin pressure was also found in an examination of the wreckage, which was caused by a cracked cabin windscreen, which had been replaced by a smaller set screw used by the airport ground crew. Then, during the inspection of the tools and accessories of the airport maintenance department, it was found that the ground staff did not take the wrong screws, but that the specification marked on the package of the screws was not consistent with the actual model. The investigation led back to the manufacturer of the set screws and found that there was no problem with the size of the box and the actual size of the screws, only the wrong type of screw printed on the box. Finally, we found the printing factory that produced the packaging box, but after repeated investigation inside the factory, it was determined that there was only such a wrong sample, and everyone still did not know where the unique mislabeled packaging box came from.
This is the printing house where Paul worked. Paul can't remember either. Actually, it was when he was walking through the workshop one day that his right index finger hurt, causing the folders in his hand to fall to the floor. Paul picked them up and left a sample package design with wrong specifications in the workshop. The wrong packing box was picked up by workers and put into the finished product pile, and the screw was finally packed into the airport maintenance department. The ground crew only checked the type of screw on the packing box and started to install it. As a result, the mistake was caused by negligence.
So who is to blame for the crash? Paul or the airport ground crew? Or a printer worker? Speaking of which, Paul had a heart attack seven years ago. That is not an accidental accident, Simpson is after being blackmauled again and again by Paul, in the heart rise evil idea steeplessly, then he is in to Paul's money daub the medicaments that induced heart disease, this is a piece of cake to Simpson of medicaments engineer however. He also deliberately taped some notes together, and Paul, who was counting the money, involuntarily put his hand to the tip of his tongue and dipped his mouth in the water to count the notes. As a result, he fell headlong into the street. Although Simpson turned back to save Paul, Paul's finger wound ended up costing a flight, including Simpson's own.
A butterfly in the rainforest of the Amazon River Basin in South America, flapping its wings occasionally, may cause a tornado in Texas two weeks later. Can you believe it? The Cyprus plane crash that shocked the world was simply a lie told by a faithless man.