The Legacy of a Lost Astronaut
The Story of Mia and her Father's Mission to Mars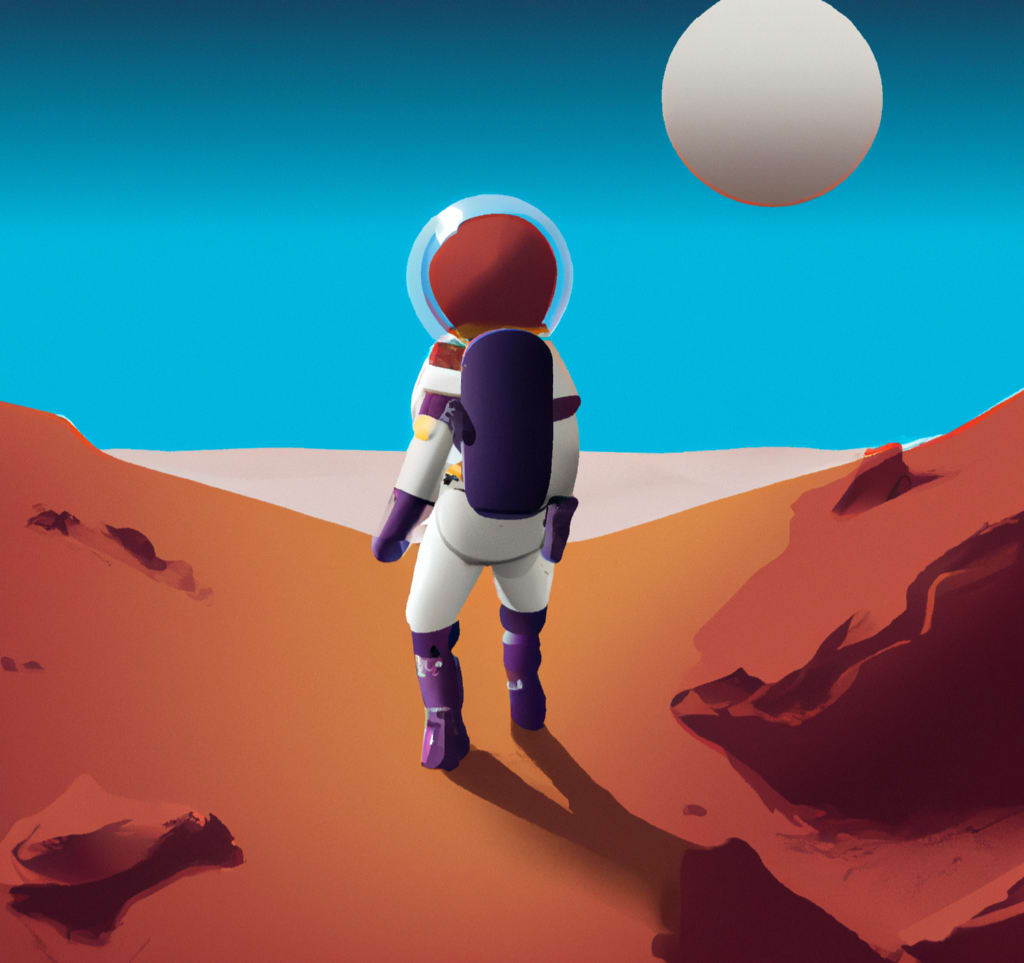 I remember the day my father told me he was going on a mission to Mars. I was so excited for him, but also a little bit sad. I had always looked up to him as my hero, and I loved hearing his stories about space. But the thought of him leaving made my heart ache. As the famous quote goes, "It is not the goodbye that hurts, but the flashbacks that follow."
As the day of the launch approached, my mother and I went to see him off. I watched as the rocket soared into the sky, my heart heavy with emotions. I was proud of my father, but I also couldn't shake the feeling of sadness. "The only limit to our realization of tomorrow will be our doubts of today," Franklin D. Roosevelt once said.
For the next few months, my mother and I followed the progress of the mission. We watched live feeds of the spacecraft landing on Mars and the astronauts beginning their exploration. It was so cool to see the images of the red planet, but a part of me always felt a little bit left out, like I should be there with them. "Shoot for the moon, even if you miss, you'll land among the stars," Les Brown once said.
But then, one day, communication with the team on Mars stopped. Mission control couldn't establish contact with them, and my mother and I were devastated. We didn't know if my father was alive or not. "The only way to do great work is to love what you do," Steve Jobs once said.
Years passed, and I grew up. I knew I wanted to follow in my father's footsteps, so I worked hard and became an astronaut. I was chosen to go on a mission to Mars, and I was determined to find out what had happened to my father and his team. "It's not the years in your life that count. It's the life in your years," Abraham Lincoln once said.
As my spacecraft landed on the red planet, I saw the wreckage of my father's spacecraft. My heart was heavy with grief, but also determination to find out what had happened. I spent months on Mars, searching through the debris and analyzing data. "You miss 100% of the shots you don't take," Wayne Gretzky once said.
And then I found out that the team's oxygen supply had malfunctioned, causing them to suffocate. I was heartbroken, but I also felt a sense of closure. I knew that my father had died doing what he loved, and that his legacy would live on through me and the rest of the team who followed his footsteps. "The greatest glory in living lies not in never falling, but in rising every time we fall," Nelson Mandela once said.
I planted a flag on Mars in honor of my father, and as I looked up at the starry sky, I felt a sense of peace knowing that he was among the stars, watching over me. I returned to Earth, but my heart was still on Mars, with my father. "The only way to do great work is to love what you do," Steve Jobs once said.
From that day on, I dedicated my life to space exploration and to making sure that the sacrifices of my father and his team would not be in vain. I wanted to inspire others to reach for the stars and to never give up on their dreams writing..y world is not ended here....Hi my name is MIA and my story continues now only...
Reader insights
Be the first to share your insights about this piece.
Add your insights