The inside job
Life is a whole lot easier when you can rely on someone in a position of trust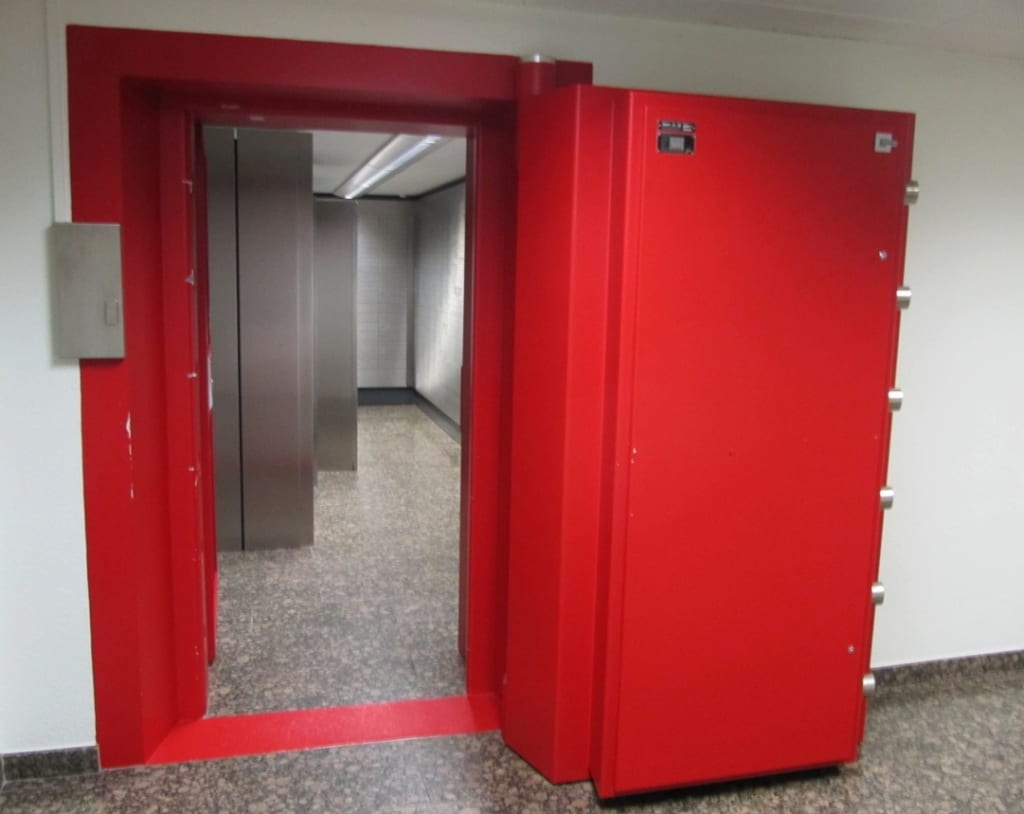 Image: Wikimedia Commons
I was nervous as hell that day. It had all been arranged. As one of only three senior executives with access to the strong room combination, I was alone out back with Christmas takings of over $2.5m in used notes awaiting cash-in-transit collection. The heist mob agreed a cut of $250,000 to me as the inside man. The plan was for the heavies to arrive at exactly the moment I opened the walk-in safe. Two men inside the safe and one outside, holding me up with a gun to the head. Just for appearances of course.
Right on time, the mob arrived. As planned, the two leading men just waltzed into the open safe, leaving me and the minder outside. They started to throw cash bags out for my companion to tuck into plain mailbags, ready to carry out to the Postal Service truck waiting outside, keys in the dash, engine running. It was all too easy.
As the minder bent over a mailbag, I sapped him across the back of the head, before kicking the strong room door shut. They hadn't finished emptying the safe by then, but $1.8 million would do me just fine, thanks.
About the Creator
Author based in Kent, England. A writer of fictional short stories in a wide range of genres, he has been a non-fiction writer since the 1980s. Non-fiction subjects include art, history, technology, business, law, and the human condition.
Reader insights
Be the first to share your insights about this piece.
Add your insights