Stardust
What can a man say to the love of his life?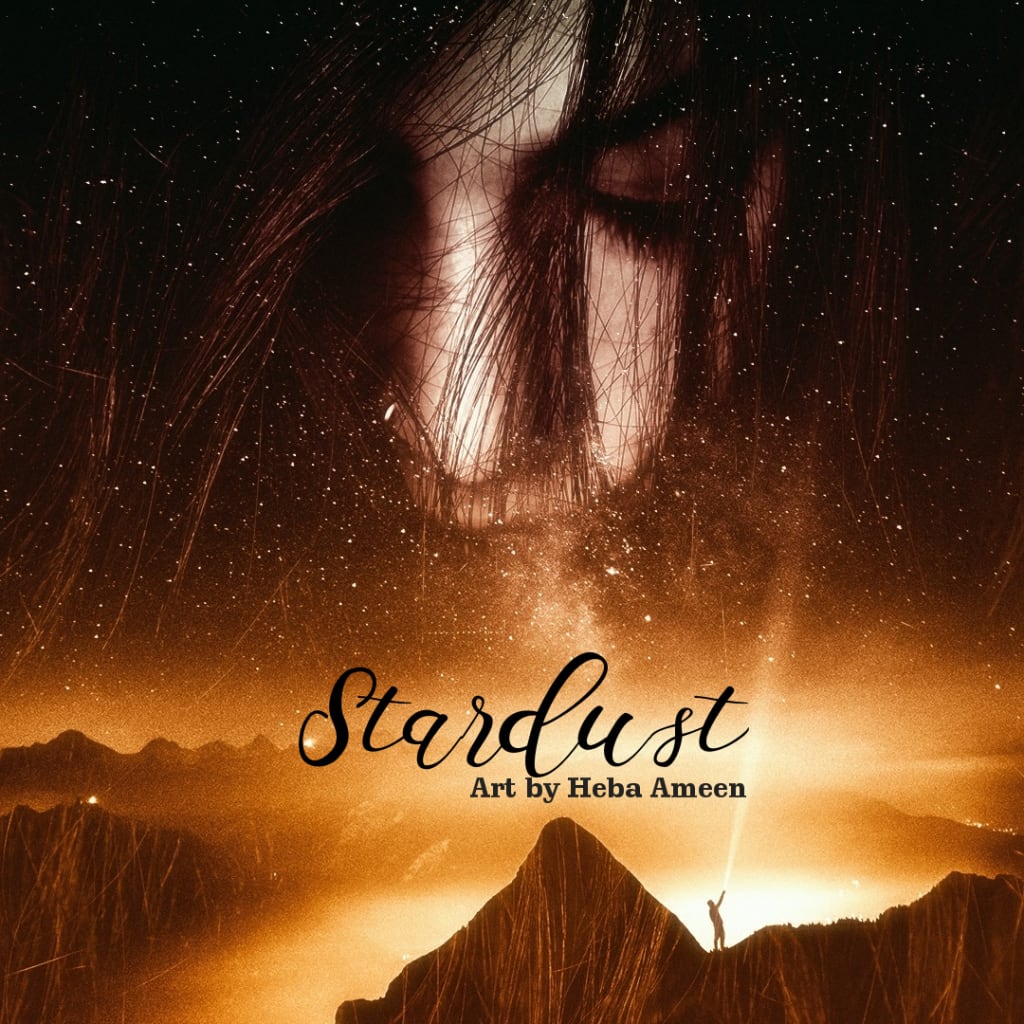 Art by Heba Amen
This story was inspired from the imagem above, by Heba Amen
Can you even imagine what it is like to fall from the sky and see the stars right in front of you? It was like an adventure, feeling your eyes fixed on mine. I was hoping that you had the same feeling, but your wild nature gives me chills. Your smile said goodbye to me, and you've become part of my dreamland.
There—in those great dreams—you're that great sky of stars that can give all that I need to survive. I can almost fly, trying to get near you... But my feet don't seem to get out from the ground. I am as hopeful as I am afraid to lose you. What if I open my eyes, and you're not here again?
My place was so far away from the sky that I've packed something to eat, and I've left my world. In this great place where everything is warm—part of me never wants to wake up. Life itself is where we feel at home. You are everything that makes my heart wonder what if we were real. It seems that I was caught in the illusion of my heart and my mind loses this battle.
Some people may say that I'm crazy because of the happiness that every night you give me by becoming my illusion. I bet I am. No regrets about that... Isn't the adventure of being insane a lot more interesting than not feel anything at all?
Don't get me wrong, I'm not like a stalker or something. That moment of my night shines right in me, just like any other moment of my life.
Today I was surrounded by the sound of a street musician that still echoes in my bones. If you close your eyes and see through the noises of the new world, you can also believe in this imaginable place... When we are more than flesh and bones—but we are not more than animals.
Being alive as a true adventure...
I see you like a horizon from the past, and my future seems to brighten itself. Like being a person who dreams day and night. Pointing at others, the lantern of the insane way of surviving—all the stress that empties our knowledge.
I know... Maybe our dreams are too much of a dream to be true. But I could live forever, trapped in our universe—talking to your stars. We make such adventures together!
You are the stardust that invades my dreams and lefts when the day arrives. One day, if the occasion arises, I will meet you in the skies and make you shine for me. Even just one more smile will do.
Until then, I will light up the night for you to come... My smile will be here, just like my heart. We will be here.
Just like last night, when the oceans sang the song of the realm of happiness. We were so far away—like always—speaking the tongue of the light. You were aiming the place of my freedom, so I've followed. My foot was firm and my mind became more aware of the surroundings.
With your light, I can explore deep within. I can believe in myself and make my life a lot more real—even with that kind of dream.
A dreamland that can bring a dream lord and a dream star. Expectations can turn away from me because I'm feeling and falling from the world to explore within a little more.
Let me turn on the lighter once more and follow your lead.
To the infinite! The infinite power of loving myself. The power of being insanely rich in explorations about us. Inspire me, my stardust. There are many nights afar!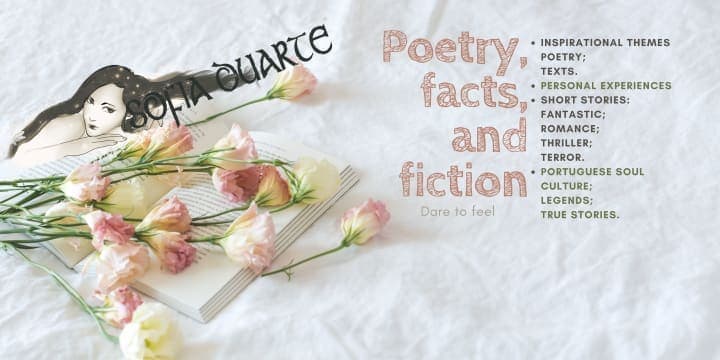 Fantasy
About the author
Poetry, facts, and fiction. ✏️
A Portuguese writer with an ocean of content.
News @ sofiaduarte.com
Reader insights
Be the first to share your insights about this piece.
Add your insights