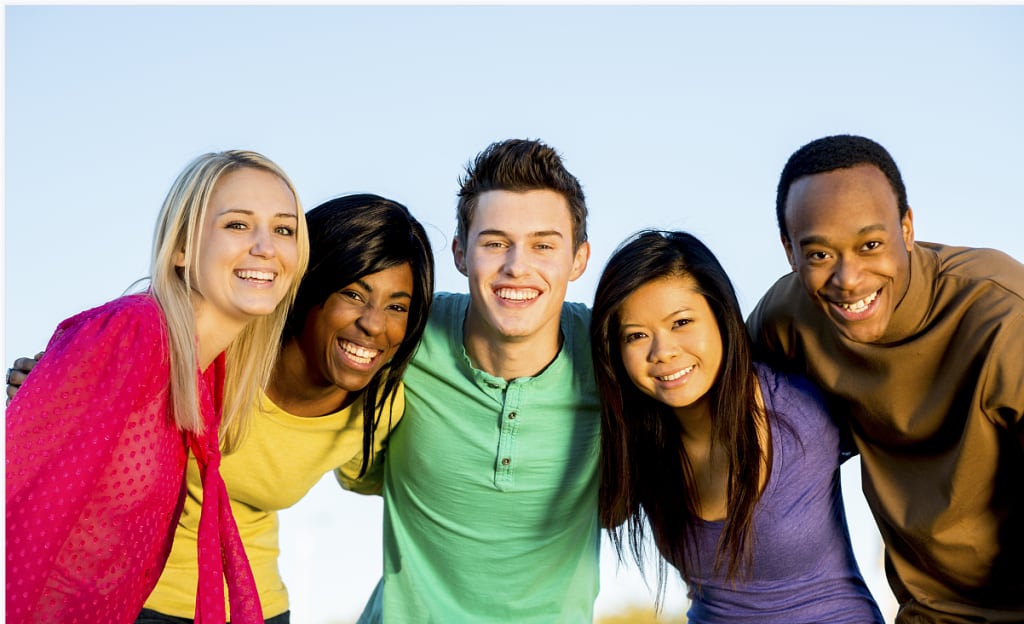 Su Wei nodded politely, and then everything Yawen said and Sun Guohai's appearance on the opposite side began to blur, and she kept repeating the scene just now in her mind. I thought to myself: Little bastard, wait until I catch you.
In the office, Coco looked at the ledger, including the incomprehensible software in the computer, and fell asleep. Looking out the window next to it, it was still a gray sky. I have been in Yuchuan for so long, and it seems that I have never seen a sunny day.
During the lunch break at noon, colleagues go to the company's restaurant for dinner in twos and threes. Coco wore the same company uniform as everyone else, and walked slowly among the crowd, as if everyone was looking forward to it. Looking forward to lunch break, looking forward to getting off work, it seems that only I have no expectations, and no one communicates with me.
In the parking lot, Land Rover waited for him quietly, the dark green body of the car still looks so solid in the cloudy sky. Coco gently lay on the steering wheel, and suddenly found that the car seemed to be slowly coming to life. It seems that it has become my only umbrella in this still unfamiliar city. A car gives me a unique sense of security, even though it does not really belong to me.
Coco drove to the store in the city center, went to the supermarket on the basement floor, carefully checked the prices of everything, and bought some daily necessities. When I left, I passed by the window of the specialty store, and there were already autumn and winter clothes. "It's so fast, it's been so long since I've been back, it's already winter." Coco said to herself in her heart, and walked into the store slowly.
The shopping guide enthusiastically recommended several new dresses. In front of the fitting mirror, Coco sized up the backless dress on her body. The pink color set off Coco's fair skin. Having been unable to bask in the sun for several months, and there is no place for indoor exposure, Coco looked at her original skin color and was a little dazed.
"Miss, this dress looks good on you." The shopping guide lady took out a short skirt and said, "This one will definitely look good on you."
Coco took the short skirt, went to the fitting room, took off the pink dress, and looked at the sign "599 yuan" inside. After changing his clothes, he opened the door silently, and the shopping guide lady waited there expectantly.
"I don't like this color very much." Coco put the clothes on the counter.
"Miss, don't you want to try even short skirts?" The shopping guide lady picked up a short skirt that she had never tried.
Coco shook his head and left. Suddenly, a bitter feeling came to my heart, and I suddenly missed my father, the very irritable father, the cruel and cruel father in the eyes of others, the father who would give him a gold card on his birthday. 599 yuan, it should be 100 Australian dollars, I don't know exactly how to convert it. I have never hesitated because of clothes at this price.
Coco was walking aimlessly in the shopping mall, and the scene from last month resurfaced in front of his eyes, and the moment he recalled it, he suddenly felt a little tingling in his heart.
Coco took the credit card given by Xiao Zhe and bought some cosmetics and clothes in the mall. At the end of the month, there was another violent storm at home.
Xiao Yuehan held the credit card bill, which clearly recorded a sum of expenses for Coco's lunch at the hotel, hair, clothes, nails, and shoes.
"Li Ke, do you know how much you spent this month? Did I tell you to keep accounts?" Xiao Yuehan asked sullenly.
"I only used that credit card this month. I've never been to Yuchuan, I haven't been to Shanghai, and I haven't bought any famous brands, so I shouldn't have spent much." Coco looked at Xue Zhe puzzled.
"Our small place doesn't even have famous brand stores, how much can we spend?" Xue Zhe looked at the TV nonchalantly.
"Small place? Li Ke, you spent nine thousand yuan this month!" Xiao Yuehan's voice began to rise.
"Huh?" Coco was a little puzzled, maybe he has always been used to spending money lavishly, and this habit has not changed when he is with Xue Zhe.
"Tell me what you do? Why do you go to the hotel every day?" Xiao Yuehan's voice became louder.
Reader insights
Be the first to share your insights about this piece.
Add your insights