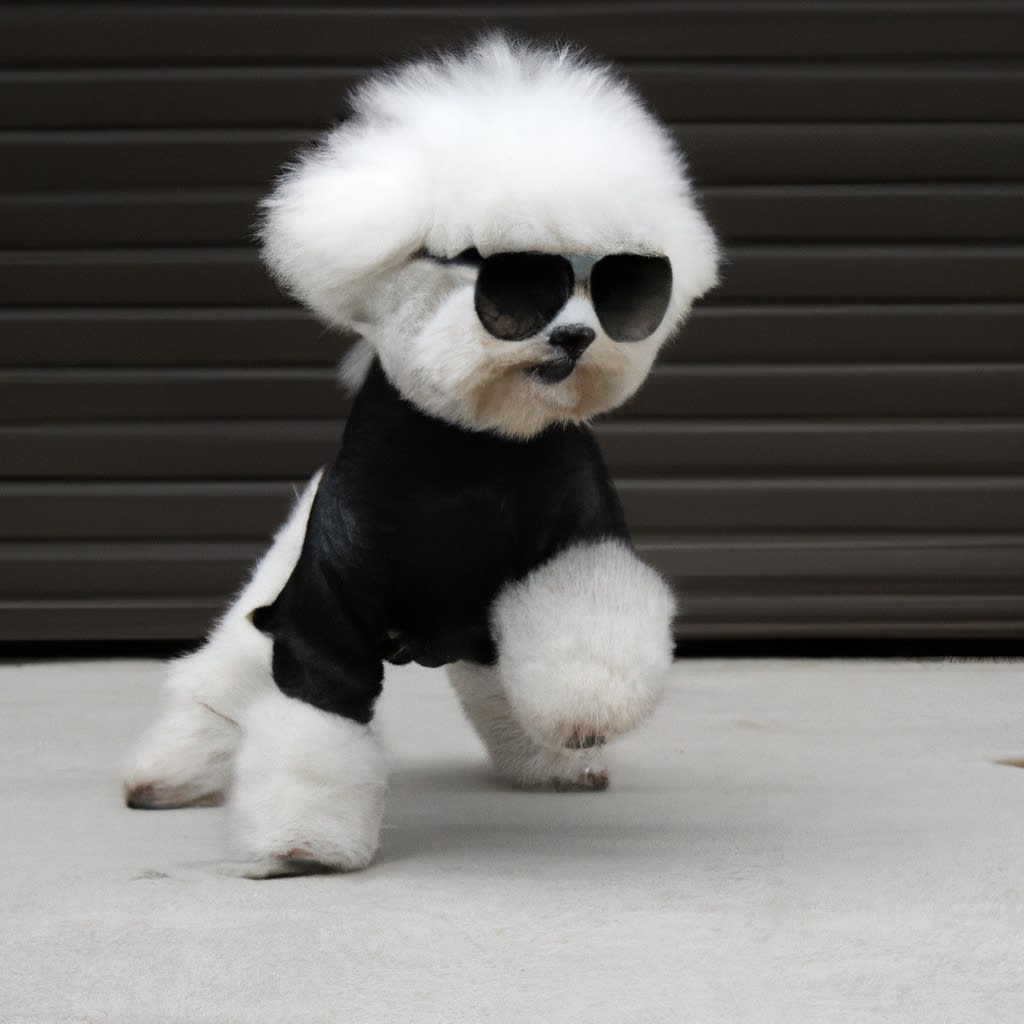 Created With Shutterstock AI
Morpheus is way too calm for my liking. He sits there, paws crossed, relaxed facial muscles. This guy has a poker face like Danny Ocean. I need to get him riled up, entice him to react. I shimmy a few feet to my left and stop on a dime, panting heavy.
He bares his teeth. "This is your last chance, Neo. Take the blue pill and wake up like nothing happened. Take the red pill and I'll show you how deep the rabbit hole goes."
"Rabbit! Where's the rabbit? I ask, looking around for my fuzzy long eared nemesis. That Bugs Bunny wannabe better not be in my yard.
"I ain't seen no rabbit!"
Morpheus rolls his eyes. "Are you going to take this seriously or not, Neo?"
Decisions, decisions. Life comes at you fast.
"Not!" I scream. My voice is high pitched, I might already be in The Matrix. I must run! So I do just that. First in circles, round and round I go, gaining momentum. When I begin to get dizzy, I launch myself toward Morpheus, paws outstretched.
Morpheus stands his ground, only his eyes move as they follow my flight trajectory. From the look on his face, he is not impressed with my gymnastic track abilities.
I land a foot shy of his fluffy body, disappointed that I didn't get close enough to get a paw on him. My aim has been off lately. I even shank it when I take a whizz. I blame that Glucosamine she hides in the slice of cheese every morning. I eat it, sure, cause, hey, it's cheddar, my favorite.
"Not cool, brah. You're supposed to lean back, away from my attack," I yell as I roll over in the grass. He stands on all four paws and has the audacity to hike his leg. No shank on his drizzle. Ugh. He marked me.
Morpheus laughs. "You call that an attack?"
"It's the truth," I say as I sniff my privates. It's been a few minutes since I checked that area. I still smell nice. I don't care to have his scent all over me. We might go to the dog park later and frankly I don't need the gossip.
"YOU can't handle the truth!" Morpheus screams, his shoulders puffed out like a Pitbull. He weighs all of fifteen pounds.
"That's the worst Jack Nicholson impression yet, Morphy."
Morpheus growls at me. "I've asked you not to call me that. It's Morpheus, don't shorten it like a redneck."
"Sorry not sorry," I concede. Kind of.
"Love means never having to say you're sorry," Morphy reminds me.
I can't help but do an eyeroll now. "If you're going to quote chic flicks, I'm out of here."
"If you aren't nice, I'm telling MOM!"
My eyes bulge at the threat, my tail betrays me as it wags independently.
"Who you gonna call?"
"Ghostbusters!" We scream in unison as Morphy chases me around the perimeter of the yard. The breeze of the wind I create from running feels good on my face. I guess that Glucosamine is working after all, since my knees aren't complaining.
Morphy stops giving chase. I look back to see his tongue oozing drool. I circle back and sit beside him on the grass. We sit there together, enjoying the silence, grateful for the life we have, and that as much as we play like we don't, we are happy to have each other.
"I'm funny like a clown," he says in labored breaths. "Give me a minute," he asks.
Oh sweet Morphy. My best friend is tired. He's played hard.
"You is smart, You is kind, You is important," I remind him.
The screen door of the house creaks open.
"Indy, Bosley, it's dinner time!" Our furless Mom calls us, using our real names.
I look over to my brother, my friend. It doesn't matter what she calls us, when we are in the yard we can be whoever we want to be. Morphy's breathing has returned to normal. He looks like he's recovered from our playtime.
"Come on guys! After dinner we will watch a new movie. Tonight it's Top Gun, Maverick," Mom promises.
I look to Morphy, his tail wags. "Ready?"
"I think so," he tells me. "That movie was a blockbuster. It should be really good."
"Yeah. Let's get some kibble," I say as Morphy stands and we run to the house. Playing is hard work, it really works up the appetite.
I don't tell Morphy but I saw an old bomber jacket in the floor of the bedroom closet. I'll pull it out and chew on it a bit, after we watch the movie. When I'm done, I'll drag it in his bed so he gets the blame. I saw the first movie already. A cool song called Highway to the Danger Zone is the theme song.
Morphy slurps his chow oblivious that I plan to put him smack in the middle of a danger zone of his own when Mom finds the chewed leather jacket.
I can hardly wait.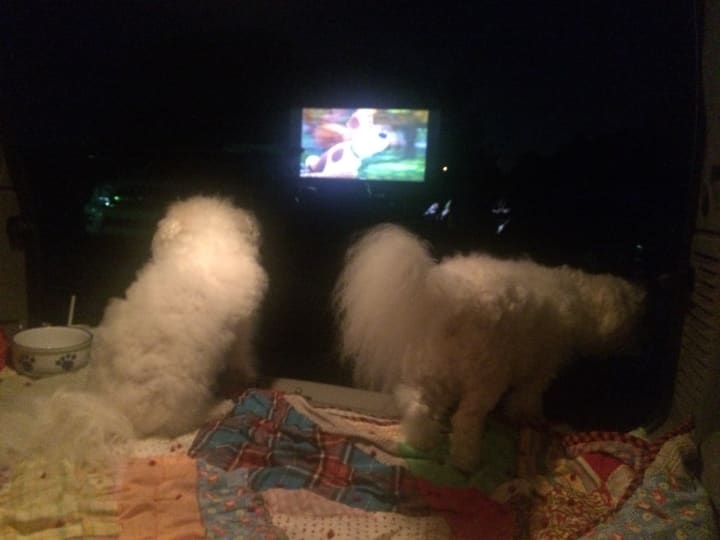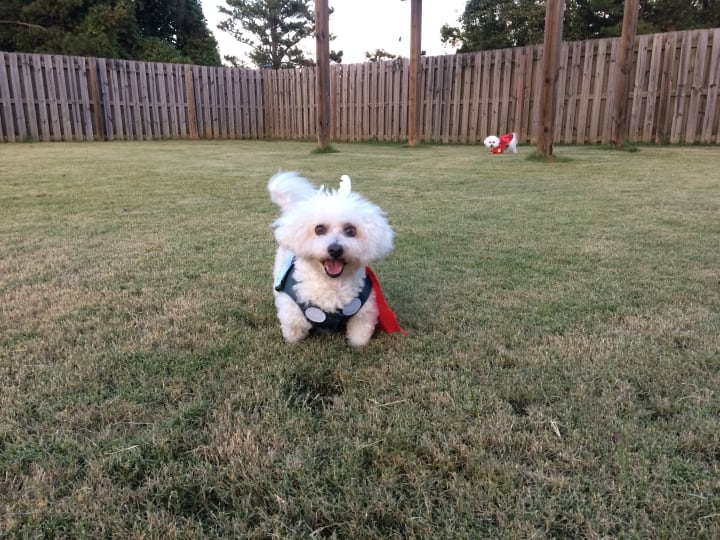 About the Creator
Soup lover proudly owned by fluffy little lap dogs. Likes: sunsets, chocolate, witty replies, and good hair days. Dislikes: Mean people and flan. Hit that subscribe button.
Reader insights
Outstanding
Excellent work. Looking forward to reading more!
Top insights
Excellent storytelling

Original narrative & well developed characters

Compelling and original writing

Creative use of language & vocab
Add your insights