Nowriblo
Nowriblo: (say "no-wri-blo" or nəʊrʌɪblɒ) A stubborn refusal to be defeated by the dreaded writer's block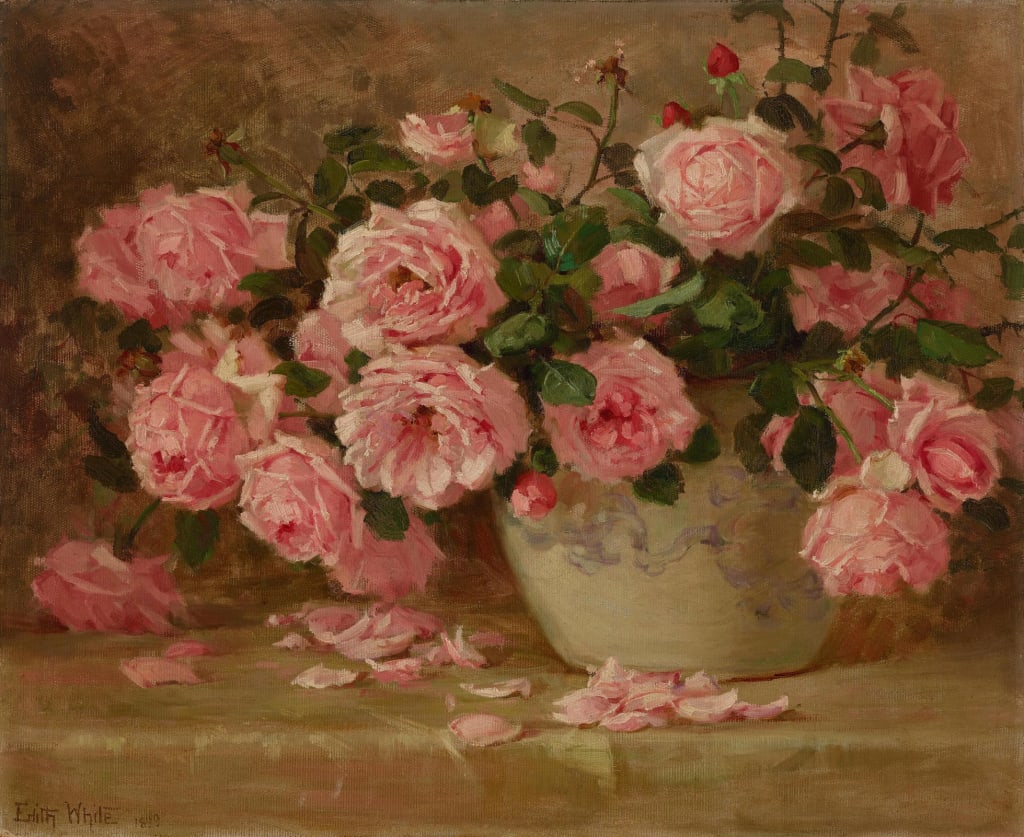 Roses, 1899: Edith White (American 1855 - 1946) public domain
The dying roses echoed the pain stinging my heart.
No.
It just wouldn't do. I had been staring at these words on the screen for over an hour and just couldn't bring them to life.
The wilting blooms reflected my wilting heart.
No, no, no, no, no! That was worse than ever. I wished for the hundredth time that I still had the Olivetti. With the laptop, there's no paper to pull out, scrunch up and throw away.
I got up and flung open the window for some fresh air. It didn't stay fresh for long – I soon had a cigarette between my lips, a flame warming the loose strands at the end.
Staring out over the rolling Chiltern hills, I spotted a red kite in the distance, and tried to conjure up some similes.
The swooping kite soared like … like ... The bloody buzzard begat bugger-all in the brains of the bastard bardling!
I headed back to my desk, remembering I needed to call Jane to rearrange the date she'd cancelled yesterday. I dialled the number.
"Hi darling, it's me. Free for dinner tonight?"
"Look," she said. "I don't know how to say this but ... I'm seeing someone else. It's over, Jake."
My heart sank, the precious bloom of my love trampled by the sweet assassin. Wait! That's it! I turned to the screen, fingertips poised over the home keys.
Okay, it wasn't that good, but it was a start.
About the Creator
Author based in Kent, England. A writer of fictional short stories in a wide range of genres, he has been a non-fiction writer since the 1980s. Non-fiction subjects include art, history, technology, business, law, and the human condition.
Reader insights
Be the first to share your insights about this piece.
Add your insights