My friend from PA is about to video call me thru duo in a little bit. Yea!
I am super excited. I cannot wait to get my duo call from Nico!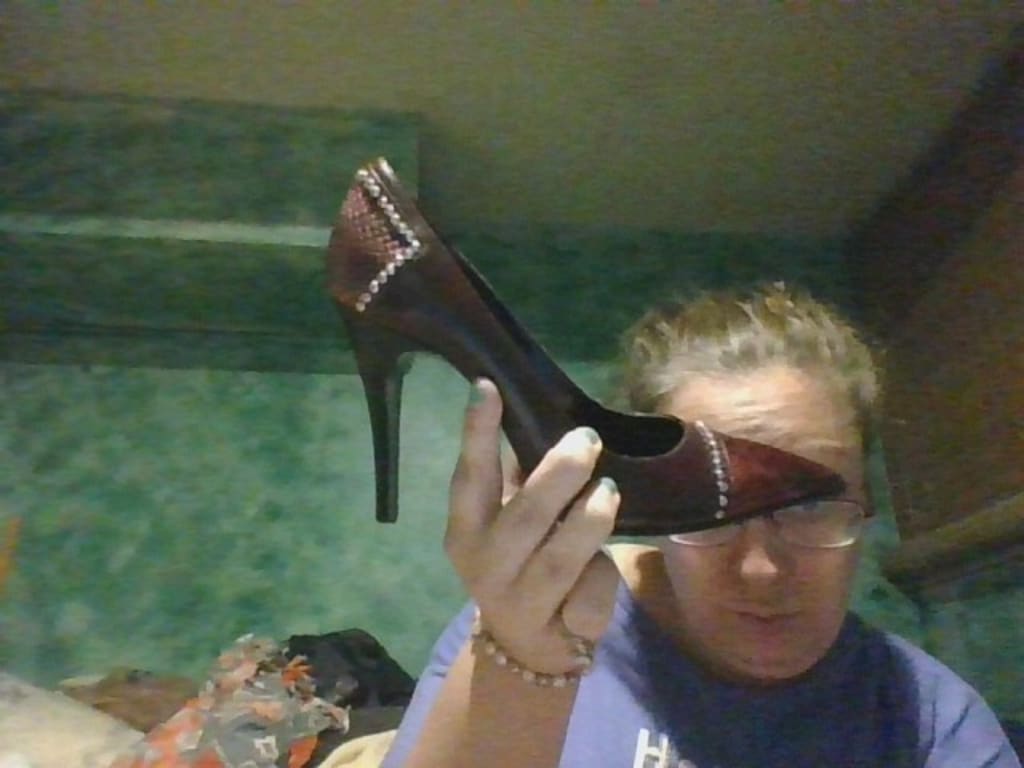 I  am loving this fact, my friends Nickolodeon, and Monica, and I have serious party pump fetish big time, so we are party pump fetish friends. Cool right?? I cannot wait to get my duo call from Nick. I wish his wife would come home from her ma dukes house so I can look at them both in my duo call with Nick. We three have the best party pump fetish in the world swear, we are so in love with all types of stiletto pumps, chunky heels, all types of sexy party pumps we are totally into!
I should put on my one party pumps I got online at wish.com I believe. I should totally snap a picture with them on so I can refresh this picture I got posted. I should try I think it would prove difficult with my computer laptop so oh well.
yeah we are so so so into party pumps like we're fucking obsessed!! It's so fucking sexy, and hot the way we fetish party pumps, and the fly top notch stiletto party pumps! We just love to wear high heels that we can rock, show the fuck off yea! I cannot wait to post up at Brandy's in Roselawn Ohio, and strut my shit like my shit doesn't fucking stink. Hell yeah it's going down as soon as possible. I just know the night I go there better not be any shooting, I will be mad if I gotta go to the hospital for a bullet that was not meant for me, and was meant for some dude that hit on some other dude bitch laugh out loud.
I think when I go I will wear my black pumps or my clear hooker heels! I gotta invest in some flats with the pointed toe, just so I can be comfy on the way to the club, and be comfortable on the way back home. I will have to wait until my funds grow quite a bit so I can get a new I-phone pay for two phones for me, and get my pillar pointy toe flats, and another fly ass pair of boots thru thread-up, and a slick pair of wedge bow peep toe dress shoes for court or whatever maybe wear them to church. I wish I had bus fare to go to Church Of Our Savior on Sunday so I can wear my Sunday's best dress, and ask for an unspoken prayer request to be prayed for in the congregation while I attend church. It is an Episcopalian church I have not attended service in quite a while. Figures though, insufficient bus fare, no taxi fare you know how it is. The services there are so peaceful, and quiet, when there is no drama on site that is.
I hate when the church I had attended in the past had bad drama, it sucked so bad. The memories of it isn't so fond either, sort of wish I didn't remember to be honest. I am still waiting for Nick to call me on the duo cam call. Geez nigga why this nigga ain't called me yet??
I am going to shower in a bit, and make an Angus beef round top lunch meat sandwich with Italian bread and Colby-jack cheese. I think I will eat some pretzel chips with it too. I will devour it with coffee and Italian creamer or I'll eat with a glass of straight half&half! The half&half will probably vibe very very well with my new fresh sandwich, and pretzel chips. I am looking forward to my count in reads, pledges, and tips to start jumping the fuck off the roof baby! The fucking sky is the limit!
Fantasy
About the author
I am a very beautiful mother of mixed daughters with expensive taste. I hope and pray to my Abba father that my wishful thinking and my ability to dream huge truly pays off. So be it. Amen.
Reader insights
Be the first to share your insights about this piece.
Add your insights