Dear 18-Year-Old Me
I wish I could go back and tell you that you're not a burden and you're not some broken mess that needs to be cleaned up.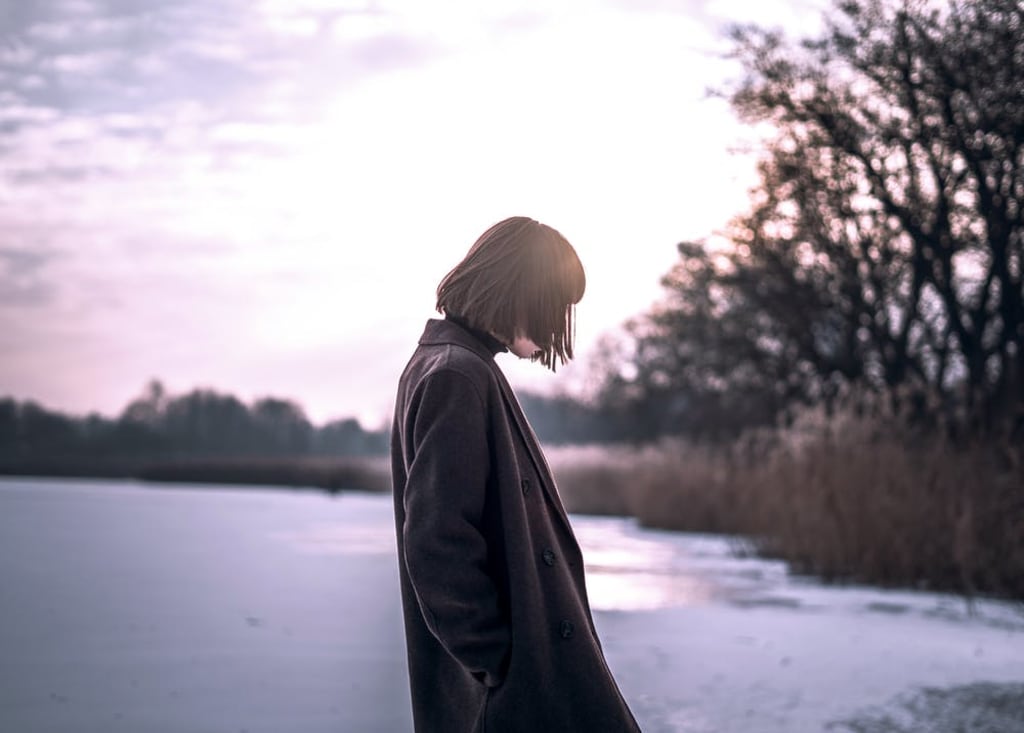 Elijah O'Donnell via Pexels
Dear 17-year-Old Me,
As I sit in the back yard of our childhood home, watching your future children learn to ice skate on the same frozen pond we did, my mind wanders to the quintessential points in our history that shaped the person writing you this letter. I was recently asked the question, "If time travel was no longer a fictional myth read among the pages of novels, would you go back to your high school graduation and change a part of your history?" After extensive pondering, my answer to such a narrative is not as simple as 'yes' or 'no'. Let me explain.
My immediate reaction was, "Well hell yeah, there is definitely some trauma I'd like to save my younger self from." I conjured up a whole plan to write you this letter, stick it under the windshield wiper of our old 2003 Honda Civic, and watch from afar until you discovered it. The more I mulled this over, the more I realized I wouldn't be the woman sitting here today without those individual plot points from my past (your future) that I would be attempting to save you from. Age 18 to 30 is a wild ride for us, but I still wouldn't change a second of it.
Thinking back to my mindset at your point in time, you'd probably be riddled with anxiety about the scenarios I'm not informing you of. You'd be too worried about the future, the emotions, traumas, and overall lessons we endure, that you'd forget to enjoy the present moment and pure joy to be felt over the next few years. Without the lows to come, how could you learn to be grateful for the moments of utter bliss?
And that right there is the lesson I need you to learn most, the reason I need you to go through all the hard stuff and get to the other side where I am now. Yes, at 18 I know we have heard this statement a million times over, "You don't know what you have until it's gone". You can claim to understand the sentiment behind the words all you want, but my god you are ignorant to what it truly means. Please understand that I am not blaming you for such ignorance either, you just don't have the necessary mental and emotional tools at 18 years old to fully understand the depth of the situation at hand.
Long story short, my answer to the original narrative would be 'no', I wouldn't be able to go back in time and give you this letter, I wouldn't be able to change a part of our history that is crucial in our character development. If I tried to change my history, your future, it'd be the coward's way out to save someone who doesn't exist anymore in my current reality. The person I was at 18, is not the mother sitting in front of her favorite frozen pond, watching her children zoom around in a fit of hysterical laughter. Saving you would mean giving this current moment up. It would mean I'd be willing to say goodbye to the life I've lived and the work I've already put in.
I guess I'm writing this letter anyways to say I'm sorry. I wish I could go back and tell you that you're not a burden and you're not some broken mess that needs to be cleaned up. It kills me that I can't remind you of this in the times to come but I need you to do it all on your own.
I need you to get your heartbroken and learn to stitch it back together yourself.
I need you to understand that your worth is not validated through anyone but yourself.
I need you to learn that you have been, and always will be, so endlessly enough.
I promise, over time, you will come to stop obsessing whether you're making the right or wrong decision. You will learn that right or wrong doesn't even exist, only a series of possibilities that shift with each thought, feeling, and action that you experience. What matters most is the intention put behind each decision you make.
So, if I could, I would go back to our high school graduation and cheer you on in the crowd. I'd yell louder than dad did that day, watch as you bless the world around you with the most authentic grin when Principal Lavey hands you your diploma, and leave before you notice me in the back row. I wouldn't change a part of my history to save you from a few plot points in your future, but I'd still want to cheer you on one last time.
You're about to enter the most transformative years of your life, all I have to say is hold on and I'll see you on the other side.
All My Love,
30-Year-Old You
Short Story
My stories are a mirror of my thoughts: beautifully chaotic but oddly relatable.
Instagram: meg.kathryn
Receive stories by Meghan Patulak in

your feed