Chance
For The Vocal Unspoken Challenge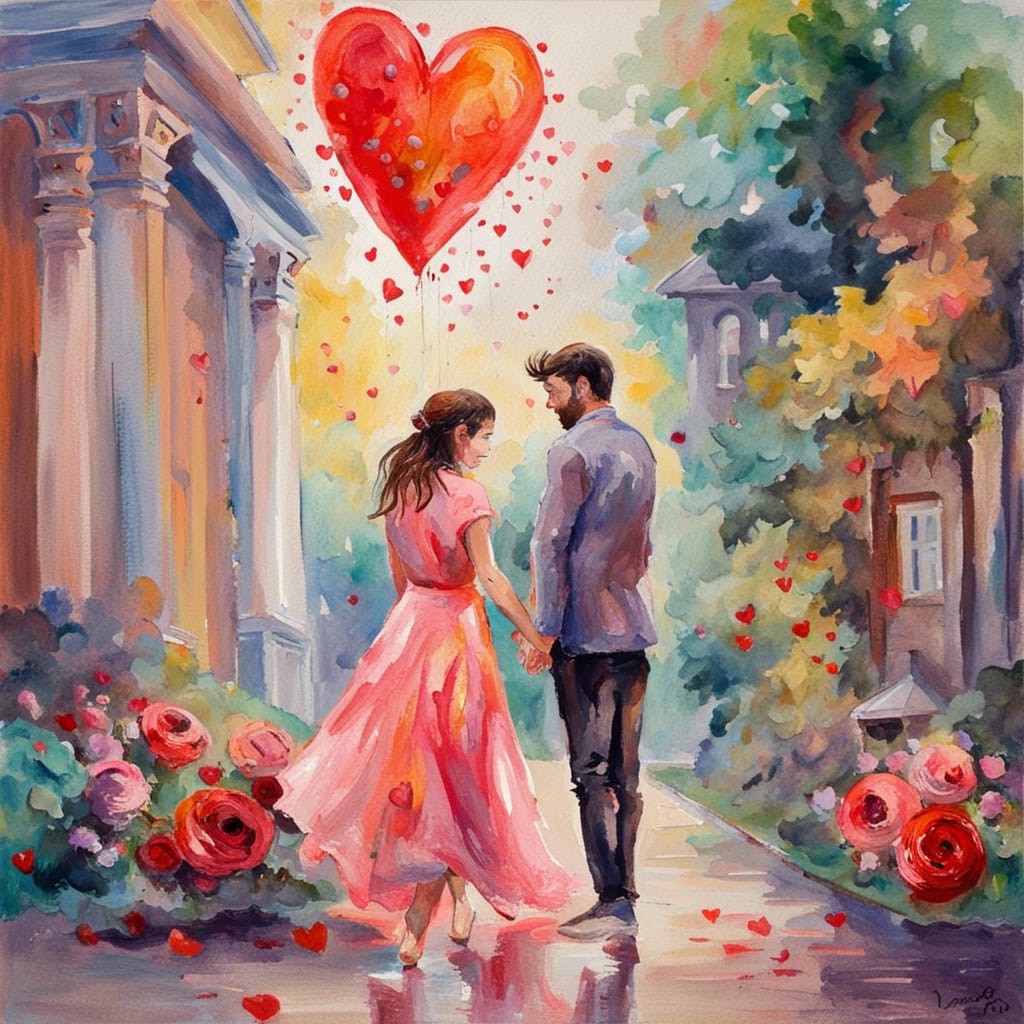 An AI Creation By The Author
The Prompt
Convey a deep conversation between two individuals without uttering a single word aloud.
Chance
He had been listening to "The Crossing" by Big Country before he came out, he loved the guitar sound and the e-bow and those songs would never leave him. He played that album almost every day.
He was meant to be meeting his mate in the pub but had just recieved a text from the guy saying he couldn't make it, so he was sat at the table with the two pints of Guinness that he had bought.
They would have to be drunk, but any more and he would be drunk.
The pub was quiet but he noticed a girl, two tables away, seemingly alone, but looking at her phone. She just had one glass of wine.
He looked at her and wasn't sure if there was anything wrong, then their eyes met and they both instantly looked away, not wanting to be seen as nosey or creepy.
He took a drink of Guinness, and she sipped her wine.
They both thought
"Those Eyes, those eyes, there might be something there"
They both looked at their phones, butterflies in their tummies, wondering what they were feeling.
Apart from the barman they were the only two in the pub.
They were alone, there was a little spark of being together.
They were both alone waiting for something or someone to happen.
She checked her phone but there were no messages.
He looked at his, and there was nothing on his, but then he had a thought, maybe, just maybe her phone was open as a Wi-Fi hotspot, and if it was secured he could maybe contact her.
He checked and there were two open networks, "Pubwifi", and "LSSamsung".
Was she "L" or "LS"?
He changed his phone name to "GuyWith Guinness" and took a breath and then sent a text file to "LSSamsung".
He waited
She looked at the phone
Someone had sent a file, would she accept it?
She wasn't an expert and this was a new phone.
She looked at the sender , "GuyWith Guinness", then looked across at the guy with two pints of Guinness.
Their eyes met again.
She opened the text and it said "Are You 'LSSamsung'?"
She looked up and smiled at him.
His heart leapt
She might like him, he never thought anyone could like him, not that he wasn't a good guy but just that he didn't excite people or so he thought.
She was thinking
"What next, should I reply? What's his name?"
She was excited, she thought he looked really nice, but obviously quite shy.
Not a word passed between them.
She decided to take the lead and send a text file back"
"My name is Lee Anne And I Am Hungry. Can we find somewhere to eat?"
He was shocked to get a text file back.
She was looking at him and smiling still.
He looked at her and sent a text back, "Yes that would be great, I am Matthew"
She got the message, finished her wine, got up, walked over to his table took his hand, thanked the barman and they walked out of the pub hand in hand to a new adventure.
There was one and a half pints of Guinness left on the pub table.
Reader insights
Outstanding
Excellent work. Looking forward to reading more!
Add your insights