A Rainy Sunday
A Grandparents' Love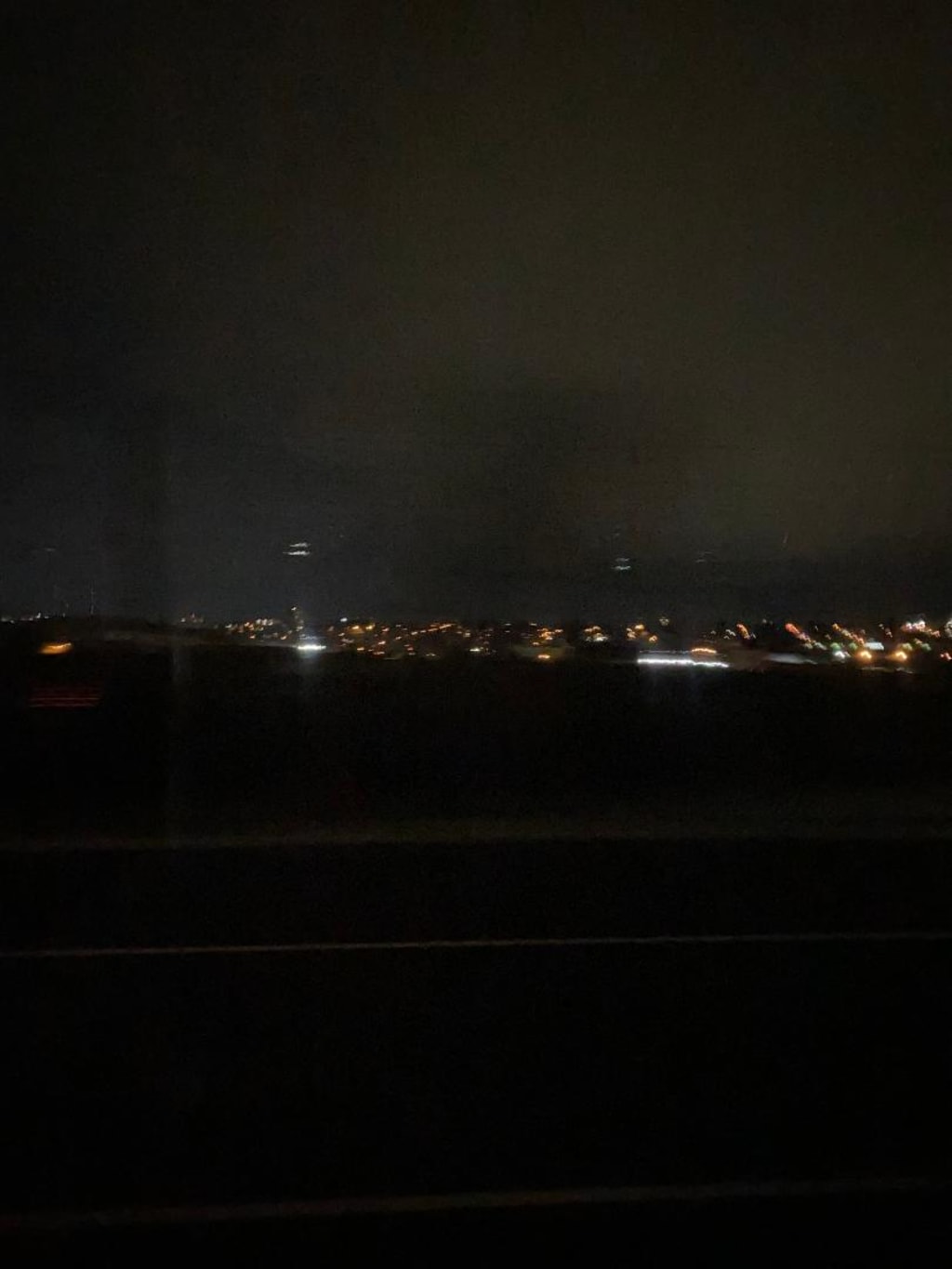 Aria is sitting at the gravesite of her grandfather, John, on a rainy Sunday morning. She is not expecting many people to be at the cemetery since it is so early. It is not a typical Sunday. It is the anniversary of his passing and the first time she has ever visited him alone. He passed away 10 years ago when she was 15 years old. She sits in silence and takes sip of her piping hot coffee. She smiles- instantly remembering that when she visited her grandparents when she was young, he always brought a cup of coffee to her grandmother before he made his own.
Growing up, she primarily viewed her grandfather as a hilarious and loving person. Her favorite photo of him shows him standing in front of a Christmas tree wearing a Santa hat with a piece of pepperoni sticking out of his mouth. He was just being silly to make his grandchildren laugh. Grandparents never really leave us do they? She thought as she began to laugh at this image in her head.
She looks around and notices the serenity of the rain falling. What would she ask her grandfather if she were able to have more conversations with him? She asks herself. There are so many she wishes she got the chance to ask. For starters, she would ask him how he met her grandmother. She asked her grandmother how they met before but she wants to hear his side of the story.
She wishes that she could sit for hours and listen to him tell stories about being in the war. When she was young, she mostly wanted to draw, make crafts, or watch Disney movies with her grandmother. She does remember her grandfather mentioning his brother's name a lot- George. Unfortunately, George passed away while they were fighting in the war together.
Suddenly, Aria hears a car pull up close to where she is sitting. The car parks by a tree and someone begins walking towards her. She notices that the person approaching appears to be a woman her age.
"Hi there" the woman says with a friendly tone as she takes a seat at the stone next to her.
"Hi there" Aria replies with a smile. What a coincidence, she thinks to herself.
"My name's Haley" says the woman.
They sit in silence for a few moments and Haley turns to Aria.
"My grandmother passed away last year and she told me something interesting. She said that when she visited my grandfather's site, she noticed a red rose. She wondered who would leave a beautiful rose for him so often. My family mentioned to her that they visit his gravesite often but do not leave flowers for him. They leave coins. But before she passed she told me that during a couple of visits she noticed that the same flower was left on the gravesite you are sitting at. Do you know more about this?" Haley said.
What Haley was mentioning had actually been one of her favorite conversations with her grandmother.
"My grandmother would often leave a rose for your grandfather to be polite. She said that one day she visited the site and noticed that a spouse's name had been added to the stone and felt mortified. She told me 'what if his wife was wondering who had been leaving him roses?'. My grandmother was one of the kindest people I have met. It was a nice gesture." She assured.
Haley smiled and nodded. "I agree. I miss my grandparents so much."
After a few moments of silence, Aria turned to face Haley and said "Well, I'm heading out. It was nice to meet you. Have a good day".
Haley smiled and replied "Pleasure to meet you as well! Enjoy your day"
Aria returns home and takes off her rain boots and jacket. Returning to the grave makes her want to go through a box she was given of her grandparents' belongings. She grabs the box from her closet. It has only been in the closet for a few months. Her grandmother was recently moved into a nursing home facility and she was given the box during the move. Her grandmother has been showing signs of dementia.
The box contains many photos and letters. Photos of her grandparents' wedding. Photos of her grandfather during the war with his friends. Her grandfather liked to handwrite some details of the photos on the back. She flipped over one of her favorite photos of her grandfather holding a fish and noticed the writing said "1956- Martha's Vineyard".
She was the most interested in seeing photos of her grandfather's brother, George. She never got the chance to meet him since he passed away during the war. She smiled at photos of John and George as teenagers fishing. Among the photos, she noticed a photo of George with a young man and woman she did not recognize. She turned the photo over and observed a note written on the back- George with William and Dorothy Johnson at a high school dance.
Aria froze at this. Those are the names of the people at the gravesite next to her grandfather. Could it be Haley's grandparents? Normally, she would look at the picture for a moment and assume the people noted were friends of George's and immediately move on to looking at the next photograph. She sat further back on the couch for a moment thinking about what a coincidence this is.
She tells herself that she will try to locate Haley's phone number tomorrow and arrange to meet for coffee. She can bring the photo with her and ask her if she knows anything more about George. This could be an opportunity to learn more about her family- which she has been wanting to for years. She has looked for journals. It seems like George was friends with the couple. Maybe Haley has some more information about either her grandparents or George? Aria would like to learn as much as possible. She can still feel her grandfather around now.