Two cases to highlight growing sexualisation of children
And how inappropriate is Stravaganza production?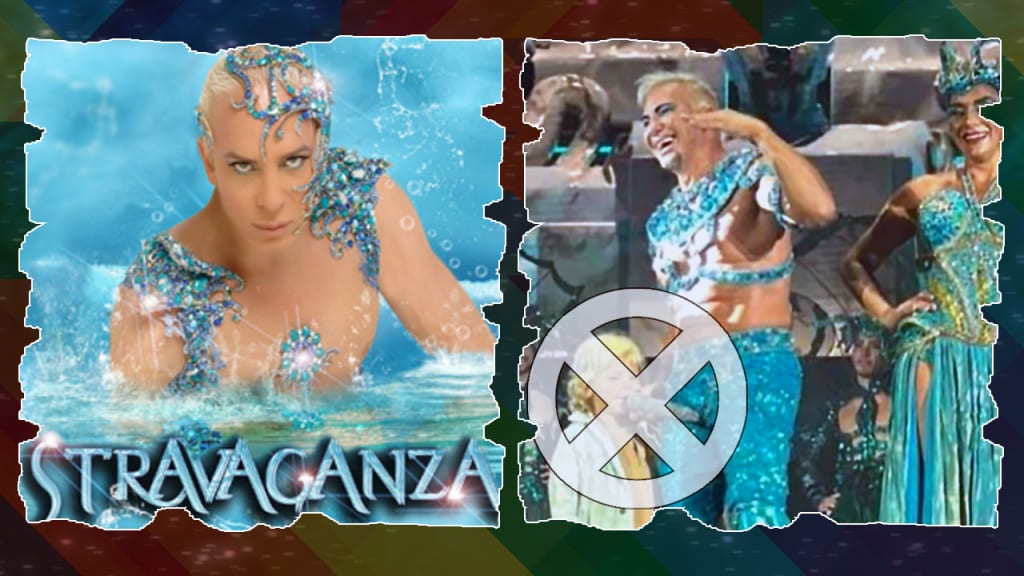 This week an Argentinian stage show has highlighted concerns about a growing worldwide trend towards the sexualisation of children.
A disturbing image from choreographer Flavio Mendoza's theatre show Stravaganza – in which the artist placed his microphone between his thighs for his four-year-old son Dionisio to sing into – has sparked a huge backlash on social media platforms.
A popular artist in Argentina, 48-year-old Mendoza's spectacular features scantilly-clad entertainers performing acrobatics and dance on stage, with images from his latest show in the coastal resort of Pinamar leaving internet audiences gobsmacked.
"I don't think there are any words strong enough to describe the awfulness of this," Twitter user Roxanne Voorhees wrote in response. "Anyone who is OK with it or doesn't want to be labelled 'intolerant' or 'anti-whatever' should take a deep look into their own soul."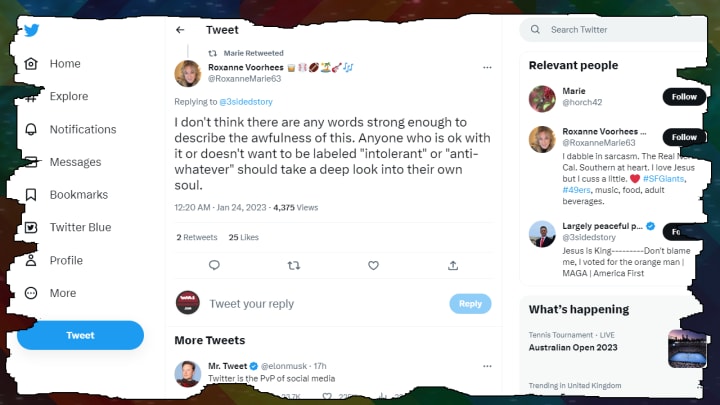 In the shot, which has gone viral on Twitter and provoked huge condemnation, Mendoza is seen holding a sequinned microphone against his upper thigh at head height to his son, who frequently accompanies him to the shows and is often seen on stage during and after performances.
Mendoza, who spent his childhood in Argentina's central province of Entre Rios, comes from several generations of circus performers and his early forays into dance came in his teens when he performed Michael Jackson imitations.
Between 2008 and 2018 he was a frequent performer and panellist on television shows, while appearing with circus Hermanos Servian, whose name he later modified to Servian, el Circo. Stravaganza is the name he gave to a series of stage shows that premiered in 2011 at the Luxor theatre in Villa Carlos Paz, Cordoba.
In December 2011 the run began with Stravaganza: Water in Art, then in 2012 it moved to the Broadway theatre in Capital Federal province. In 2013 he presented Stravaganza: States of Time and by 2014 it was Stravaganza: Tango. Stravaganza: No Rules for Love followed in 2015; while in 2016 he presented another work called, Mahatma.
Stravaganza: 10 Anos is his latest show, presumably celebrating a decade of the franchise, and the one which caused the uproar on 23 January in Pinamar, images from which led to his Instagram account being suspended.
Mendoza hit back with the words: "Someone maliciously uploaded a photo of me and my son from an angle totally taken out of context and they closed my Instagram, messing with a child and my image. Does it bother you to be happy? Does it bother you that he's a gay man who managed to be a father and a successful career? It looks like it is. Well, one more fight that they are not going to win."
He also gave a television interview stating: "Here there is homophobia, discrimination, violation of human rights and the violation of the rights of a child, mainly. My son is public, but this image, as it is posted and how it is taken, is doing him great damage. We live in a very cruel and prejudiced society."
Mendoza bought Dionisio in 2018, with his 22-year-old boyfriend Waldo Gomez, from an American woman in Orlando, Florida, through a surrogacy arrangement.
Named after the Greek god of pleasure, wine and fertility, Dionisio has a large social media following of his own, with two Instagram accounts… both now private pages with more than 50,000 fans in one and about 170,000 followers in the other.
Dionisio had also featured prominently on Mendoza's Instagram page before it was suspended, with many recent photos showing him shirtless at the beach, bathing or playing at home. In one video, uploaded in 2019, the boy was seen smacking, squeezing and biting a woman's buttocks as she sunbathed on the beach, with Mendoza and onlookers encouraging his behaviour. Photos of Dionisio in costumes customised to look like his father's Stravaganza attire have also been shared widely on social media.
And, whilst people sharing images of Dionisio at the Pinamar show may have upset Mendoza and contributed to his rants about homophobia, the performer must recognise how inappropriate his actions were in having a four-year-old child sing into a microphone secured at crotch level.
I imagine, due to its suspension, that the images shared on social media may have originated from Mendoza's own Instagram account, which I find absolutely horrendous and very disturbing considering he has expressed an interest in having more children through surrogacy contracts. If the man is comfortable posting intimate pictures with his son online, what might he think appropriate behaviour when they are in private?
And the Stravaganza furore is yet another example of questionable developments involving the sexualisation of minors that is seeping into society on a global scale, not least in my homeland Wales, where the Welsh Assembly has come under severe criticism for legislation it is pushing through on sex education in the school curriculum.
Despite concerted opposition from members of Public Child Protection Wales, the Welsh Assembly appears set to succeed in implementing its strategy for compulsory Relationships and Sexuality Education (RSE) lessons, for pupils aged from three to 16, after winning a high court case in December last year brought against it by PCPW, who had sought to prevent the Labour-led administration from pushing ahead with its' controversial plans.
The PCPW campaigners had sought a judicial review of the RSE curriculum but the court ruled the mandatory lessons did not conflict with parental rights and did not "breach the prohibition on indoctrination", adding the policy was intended to be "inclusive" and to "reflect diversity".
In a written judgment, Justice Steyn said: "In my judgment the content of the code and the guidance is consistent with the requirement to take care to ensure that RSE teaching is conveyed in an objective, critical and pluralistic manner and does not breach the prohibition on indoctrination.
"There is nothing in the code or the guidance that authorises or positively approves teaching that advocates or promotes any particular identity or sexual lifestyle over another, or that encourages children to self-identify in a particular way."
The Welsh Assembly argues RSE is "designed to safeguard all our children and young people, supporting them to develop knowledge, skills and behaviours that will assist in protecting them throughout their lives and enhance their well-being"… also stating it is "age and developmentally appropriate".
But PCPW co-founder Lucia Thomas does not agree. "We are disappointed that they actually dismissed everything we had said," she told The Epoch Times. "We know, from evidence from schools, children are being shut down if they have a difference of opinion from what the agenda tells them."
Thomas said the PCPW had heard from children who had been sent out for saying there were "only two genders".
"Parents don't have the right they thought they did," she added. "Having the opt-out, that would have been good, but that wasn't enough for us because we want this out altogether."
RSE removes the words sex, male, female, boys, girls, straight and heterosexual from the curriculum, which the Welsh Assembly argues will "teach" children about relationships, rights, equity, sex, gender, sexuality, bodies, body image, sexual health, well-being as well as violence, safety and support.
But Thomas said RSE was simply a form of "indoctrination" and she was concerned the judgment did not take into account the fact the Welsh Assembly's thinking was inspired by "feminist, queer and new materialist post-humanist" theory.
In 2017 Emma Renold, Cardiff University professor of childhood studies, chaired a panel to advise the Welsh Assembly on the sex and relationships element (SRE) of the "health and well-being" aspect of learning, which suggested it was "often too biological, too negative" and that not enough focus was placed on "rights, equity, emotions and relationships" and there were insufficient "opportunities for children and young people to influence what they learn in SRE".
In 2020 she released a resource called CRUSH, designed to prepare teachers for RSE, that contains materials for children aged seven onwards that cover aspects of "queer theory", an ideology that insists biological sex is socially constructed and that gender can be wrongly assigned at birth.
"We think these views are very extreme when it comes to sexuality and transgenderism and these are the types of people who have more influence over our children's education than we the parents," Thomas said.
Kim Isherwood, one of the claimants and also a PCPW co-founder, added that they were preparing to appeal the decision. "The higher the court the louder the message," she said. "This is not a loss; this is another level of exposure."
Now call me crazy but I don't think it is in the least bit appropriate for schools to teach children as young as three about sex, although I would argue teachers should probably receive guidance on how to spot telltale signs of minors of that age being abused.
Surely the way to protect children that young is to educate the teachers to identify at-risk children, not to "indoctrinate" them about gender identity and consent when they are still struggling to get the hang of the potty and learning their ABC.
I hardly think Mendoza's approach to parenthood is entirely appropriate either but teaching children of Dionisio's age about gender identity, contraception and consent would, to my mind, be extremely questionable indeed... although I would like to think his teachers could spot possible signs of abuse in a child of his age.
I know if I was one of Dionisio's teachers I'd be very concerned about what his parents think is appropriate behaviour and would probably like to have a word with them to explain that people online are not being homophobic... but are genuinely horrified by the example Mendoza could be setting his son.
About the Creator
From Covid to the Ukraine... nothing is as it seems in the world. Don't just accept the mainstream brainwashing, open your eyes to the bigger picture at the heart of these staged productions.
JOIN THE DOTS: http://not.wildaboutit.com
Reader insights
Be the first to share your insights about this piece.
Add your insights