Tourist Places in Chennai
Posted by Harry Suyal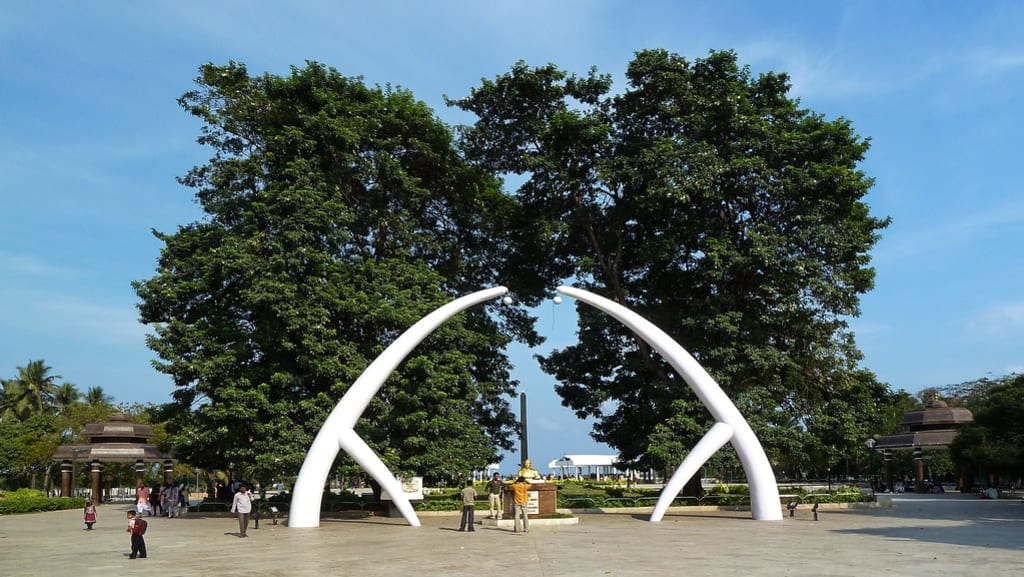 Tourist Places in Chennai
Chennai boasts of some famous tourist Places to Visit in Tamil Nadu. Places to visit include Fort St. George, Guindy National Park & innumerable others.
Chennai is one of the top educational centers in South India. Chennai, the capital of Tamil Nadu, is well-known as an IT Hub in India. Annually, hordes of tourists come to this city to explore its Dravidian Architecture Temple, contemporary Art, and much more.
Chennai is popular for its beaches, temples, colonial architectural design, and local markets. The city has preserved some of the sacred religious structures. The way of the city's people living is different.
If you are planning to visit in Chennai, Check out the popular Tourist Places in Chennai to explore on your Next South India Tour.
Top 10 Tourist Places in Chennai That Will Make You Forget Your Previous Holidays
● Marina Beach: Recreational Shoreline with Food Vendors
● Fort St. George: 17th century with museum & church
● Government Museum Chennai: Bronzes, Indian art & a children's area
● Guindy National Park: Green space with Animals & Playground
● Vivekananda House: Museum on the life of Swami Vivekananda
● Thousand Lights Mosque: Multi-domed 19th-century Mosque
● Arulmigu Sri Parthasarathy Swamy Temple: Hindu temple built in the 8th Century
● Edward Elliot's Beach: Ocean retreat with a landmark memorial
● Connemara Public Library: A Place for Book Lovers
● VGP Universal Kingdom: Playful amusement park for Rides & Shows
Marina Beach
Marina Beach is a natural beach along the Bay of Bengal Coast. Covering a total distance of 6 km, it is the longest beach in India. You can go to Marina Beach to fight off the scorching heat of Chennai city. Swimming and other water sports activities are not allowed at this beach because of its intense undercurrent.
What you should not visit in Chennai is seeing the sunrise and sunset here. From the nearby shops, you can make souvenir purchases like a shell, imitation jewelry, etc.
Amongst the most enjoyable destinations to visit in Chennai with friends, it is an ideal spot to make castles built of sandals or play seaside sports like volleyball.
Address: Marina Beach, Chennai
Idea Time to Visit: All Day
Entry Charges: Zero
Fort St. George
Fort St George was established in the year 1644. It is known to be the first English fortress in Chennai which was called Madras back then. Ticket prices would be charged from visitors for exploring the Fort Museum inside it.
By building this fort, the British got the fuel to stay here for further buying and selling activity. Hence, it can be said that the development of Fort St. Georg gradually gave growth to the city. Now, the fort is home to state legislative assembly and other official structures.
Address: Rajaji Rd, near Legislature and Secretariat, Fort St George, Chennai, Tamil Nadu 600009
Opening & Closing Hours: 9:00 am - 5:00 pm
Entry Charge: INR 5 for Indian visitors and INR 100 for foreign visitors
Government Museum Chennai
Government Museum, commonly known as Madras Museum, is India's second oldest museum. This Museum contains a wide range of Roman antiquities, ancient European paintings, and various bronze idols. Visit the colossal Museum Theatre in Government Museum Chennai.
Go inside the Amaravathi Gallery to know more about the life of Lord Buddha shown in carved objects.
Address: Government Maternity Hospital, Pantheon Rd, Egmore, Chennai, Tamil Nadu 600008
Opening & Closing Hour: 9:30 am - 5:30 pm (closed on Fridays and national holidays)
Entry Fee: INR 5 for kids below 12 yr of age, INR 10 for children between 12 & 18 and INR 15 for Adult
Guindy National Park
Want to spot the wildlife in Chennai? What is your idea about going to Guindy National Park? This 2.70 km square reserved area has more than 295 flora species, 148 different kinds of birds, and 14 other species of reptiles, mammals & amphibians. Guindy National Park covers the land which used to be of Raj Bhawan & IIT-Madras.
Guindy National Park is the top family-friendly destination in Chennai. Make sure that you come here with your family in Chennai. We are certain that you will love and feel the beauty of the place!
Address: Range Guindy, Chennai, Tamil Nadu 600025
Opening & Closing Hour: 9:00 am-6:00 pm (Not Open only on Tuesday)
Entry Charges: INR 5 to 20 depending on age
Vivekananda House
Vivekananda House is a famous place in Chennai where the followers of Swami Vivekananda love to be at. It is also known as The Ice House. This is the place where Swami Vivekananda spent six weeks in the 20th century. Now, people looking for peace of mind and spirituality come here.
Founded in or before 1877, the two-floor house is a masterpiece of Victorian architecture. Vivekanandar Illam also has a table he used to sit for dinner, kept close to the fireplace. Pilgrims can visit the kitchen and garden inside the house. These worldly hints of the time of Swami Vivekananda give us an understanding of the important yet plain life beliefs which he followed all his life.
Address: Kamaraj Salai, Marina Beach Road, Triplicane, Chennai, Tamil Nadu 600005
Floor: Two
Opening & Closing Hour: 10:00 am–12:30 pm, 3:00 pm – 7:15pm (Closed on Monday)
Thousand Lights Mosque
This five-domed Mosque is a place of worship for Shia Muslims. Shia Muslims also come for Azadari in which they beat themselves as a part of their commemoration rituals. This place lights up the whole area of Royapettah in Chennai.
The reason why this mosque is so named is that nearly 1000 lights were required to light up the mosque. All credits going to its fascinating view, it is one of the famous tourist destinations in Chennai.
Two minarets with a height of 64 feet, this mosque depicts the architectural design of Medieval time.
Address: Royapettah, Peters Rd, Peters Colony, Thousand Lights, Chennai, Tamil Nadu 600086
Opening & Closing Hour: 5:30 am - 8:30 pm
Entry Charges: Zero
Arulmigu Sri Parthasarathyswamy Temple
Arulmigu Sri Parthasarathy Temple is Lord Vishnu temple which was built in the 8th century. It is one of the most revered Hindu Vashvanite temples in Chennai. This temple is also written in the Tamil literary work of Alwars.
Narasimhavarman I built this temple during Pallavas Dynasty. This temple is one of the 108 Divya Desams in India. This temple has a Dravidian Architectural style. Kapaleeshwarar Temple of Chennai, dedicated to Lord Shiva, also has a Dravidian Architectural design.
Address: Narayana Krishnaraja, Triplicane, Chennai
Opening & Closing Hour: 6:00 am–12:30 pm, 4:00 pm – 9:00 pm (Only on Monday, it reopens at 4:30 pm)
Deity: Sri Venkatakrishnan Parthasarathy, Sri Rukimini Thaayar
Architectural style: Dravidian architecture
Edward Elliot's Beach
Edward Elliot's, commonly known as Besant Nagar Beach, is a top place to visit in Chennai with friends, family & loved ones. This beach marks the end of Marina Beach Shore. Close by are Velankanni Church & Ashtalakshmi Kovil.
This beach earned its name after the then chief magistrate & Police Superintendent of Madras, Edward Elliot. At the time of the British Era, only Englishmen were allowed to visit this place. The police outpost is located near the temple to prevent drowning mishappening.
Address: Besant Nagar, Chennai, India
Opening & Closing Hour: From Sunrise to Sunset
Connemara Public Library
Connemara Library is the place where you will find every type of publication, be it novels, books, newspapers, and journals. Connemara Public Library is one of the four large depository libraries in India that receives all kinds of publication work in India. From ancient textbooks to modern-day books, this library has everything. The places also consist of a reference room, a video conference hall, and a periodic hall for the readers.
Did you ever think that the library can be this? Visit it yourself to see how it looks like!
Address: Museum Compound, Pantheon Road, Egmore, Chennai, Tamil Nadu 600008
Opening & Closing Hour: 8:00 am–7:30 pm
Entry Charges: Not Available
VGP Universal Kingdom
The VGP Universal Kingdom is a very famous place that you should not miss visiting at any cost in Chennai. You are likely to visit the VGP Universal Kingdom again and again after your first visit here. Situated on the East Coast Road in Chennai, the amusement park turned into a real entertainment place for kids in 1997.
The VGP Universal Kingdom, stretch across the green area of 44 acres, offers Popular Things to do in Chennai like an adventure water sports for every age group, thrilling rides. VGP Universal Kingdom houses favorite attractions like Tamil Nadu's first Snow park, Statue Man, Beach Live Shows, Petting Zoo & VGP 2000 millennium tower.
VGP Golden Beach is also a popular attraction nearby. VGP Group of Companies is the founder of this park. Tourists can also enjoy the food and drink inside the park as it is readily available inside it.
Address: SH 49, Injambakkam, Chennai, Tamil Nadu 600115
Opening & Closing Hour: 11:00 am –7:30 pm (Mon to Fri), 10:30 am–8:00 pm (Sat-Sun)
Things to do: Wave Swinger, Super Trooper, Balloon Racer, Mermaid Ship, Flashdance, Jumping Frog, Octopus, Ferris Wheel, Crazy Plane & Enterprise
Try to cover all the above-listed Popular Destinations in Chennai to have a memorable Tamil Nadu Tour. If you are here only for a day trip, make sure to visit atleast Marina Beach and Arulmigu Sri Parthasarathy Swamy Temple: in Chennai. Have an Awesome Holiday in Chennai!!!