Tips To Make The Transition Back & Forth Easier
When you share custody of your children.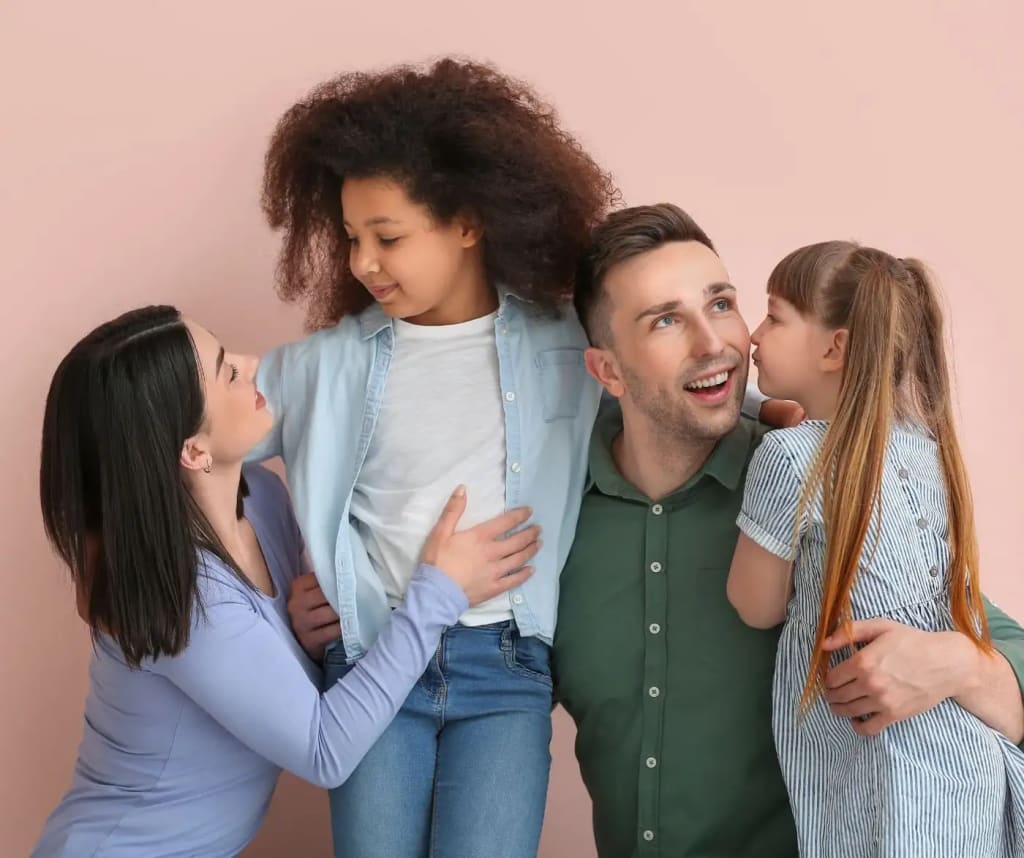 Photo Courtesy of Canva
The simple truth is that divorce can be hard on children's lives. Their whole life is going to change and they may not quite know what is going on.
For that reason, joint custody can be the best option for your children. If you haven't had a chance, you should check out my article about why you should try to have joint custody. You can check it out here.
That being said, joint custody can be very hard on children. Going back and forth between homes and parents can be quite a transition.
Here are some tips to make the transition go a little smoother.
Follow the same rules at both houses. Though you are two different parents and ways of parenting, this can be very challenging for your children. They are going to struggle to know what is alright and what isn't when it comes to the rules. Instead, make sure that the rules are the same at both homes. It will save you a lot of hassle.
That being said, you also need to be united when it comes to parenting. Too many children will go from one parent to the other until they get the answer that they want. However, if you make a decision about your children, you need to stick to it. Usually, this is best when both of you make the decision together.
Be ready when the time comes to change hands. Some children need some time to adjust to the change, so it is important that you let them know that they are going to be going back to their other parent in a few days. They may need a few days to mentally and physically prepare themselves.
You may also want to start packing early. Too many people wait until the last minute, and then there is quite the scramble to get out the door. Instead, you should help them pack in the morning if they are leaving in the evening or even the night before for a morning pick-up. You may also want to have some reminders so that they don't forget anything (like their favorite stuffed animal)!
It is often better if your children have things at both homes. Though your children may want to take some of their favorite things back and forth, you should have plenty of things that they need at both homes. This includes toothbrushes, pillows, and toys. It is even better if you are able to have clothes in both homes too! The less packing there is, the better off everyone will be.
Your children may need some time to adjust, and you need to give it to them. When they come to your home, they may need a few minutes to unpack and settle in, before they come to you for anything. If you push too much, you might end up pushing them away.
You might need to be the bigger parent at times. There are going to be times when your children may need their other parent instead of you. Even if it is your time, you need to give your children what they need.
If they are used to shopping for Halloween costumes with one parent, this parent should be able to do it. If your daughter needs her mother, you may need to give her some extra time with her. There are going to be times when she is going to need you more than her mother!
Divorce is really hard on children, no matter what their age is. It can be hard to go back and forth, though it is often best for children. You can make this easier by keeping as much stuff as possible at both homes.
You also need to find a way to work together. The rules need to be the same at both homes, and when a decision is made, both parents have to stick to it! Otherwise, your children will go back and forth until they get whatever they want.
Previously published on Medium and/or Newsbreak.
About the Creator
Small town country girl in southern Pennsylvania. Raising two boys on a small farm filled with horses, goats, chickens, rabbits, ducks, dogs, and a cat. Certified veterinary technician and writer at Virtually Shelley.
Reader insights
Be the first to share your insights about this piece.
Add your insights