Time, on a Sunday afternoon
It stretches, but not really.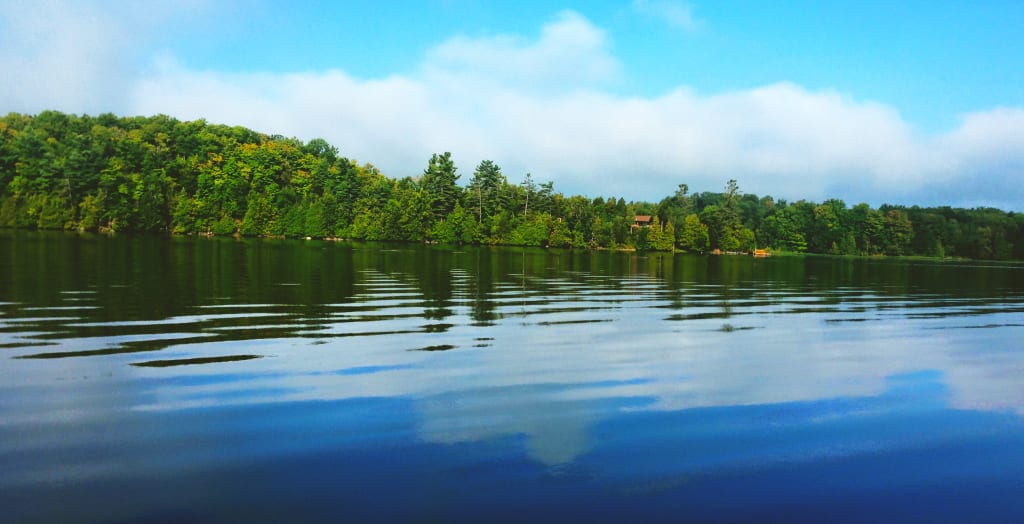 It stretches, an infinity before my eyes. Or so it always feels to the person who's parched and sees a drop of water. The immensity of the mirage, the dream, man, I hope it's not just an illusion.
There is magic in the time I see appearing at the corner of a Sunday afternoon when no pressing concerns push me to go anywhere in particular. Not that I could, seeing as I'm on an island.
Swimming takes effort. Besides, you're really not supposed to work that hard on Sunday, especially if you've just indulged in homemade French toast with whipped cream and maple syrup like the kids do.
The sun is in the sky. The breeze is in the leaves. The dog is lying somewhere warm. Makes you think, doesn't it. Dogs always find the comfy spot, and exhibit precisely zero shame in their enjoyment of same. The children are happily watching a movie.
And I have time. Freedom. For hours – what? OK, not hours, not like a full day or anything crazy like that. But maybe two, three hours? One? Who knows. That's what I like about life in the permanently sleep-deprived lane. The surprises and the air of mystery. Unless that's the cat dander?
During that short window of time stretching like a snoozy pup between me and Sunday dinner, some of the quotidian chores will have to intrude. Free time is never entirely free. Not when you have kids, a dog, and a cottage to look after. And that's to say nothing of the washing, the landscaping, the prepping of food, the packing for the drive home after dinner.
It's not Freedom with a capital F, you understand. My liberty is forever limited by the obligations of parenthood the same way the painting on your living room wall is limited by the size of its frame. All those waves condemned never to carry a surfer to their bliss. I feel like that most days. Constrained, in pain, longing for real life outside the borders small humans impose on my world.
Parenthood frames me, whether I like it or not. Which I don't. But it does, relentlessly, and never more powerfully than when I try to break free of it, if only for five minutes. Two minutes? Please. Throw me a bone, will ya.
They are rare, those few precious moments of freedom. I stand in front of 120 or possibly 180 gloriously free minutes like someone who's inadvertently ambled over to the edge of the Grand Canyon and arches back with a mixture of awe and horror on their face.
All this space!
All this space… how beautiful and scary.
And dangerous; for what will become of me if I do not manage this emptiness properly? Will I fall headfirst to my doom? Or spend my freedom gaping at the abyss, frozen by the inability to choose and act after so many years of never having to make decisions about what to do next because there was always more that was urgent than minutes at my disposal to deal with whatever needed attention?
There is no way of knowing. But there is only one way to find out.
I close my eyes, breathe deeply, and dive in.
As my feet leave the earth, I am in disbelief. Can I actually be flying? Maybe. How would I know? I feel like the coyote suspended in mid-air – and I probably have the same stupid look on my face, too. Will the road runner get me again? Or will I be able to get my way? On one side, so much pain and humiliation. On the other… who knows?
parents
fact or fiction
children
Embarrassment
Taboo
Humanity
Family
About the author
Fighting toxicity since 2016. Using my voice, loudly, in French and English. Beauty capturer. Member of TWUC, UNEQ, AAOF, the Huntsville Literary Association and the Canadian Association of Journalists. Two-time world karate champion.
Reader insights
Be the first to share your insights about this piece.
Add your insights