Things I Wish I Knew
An Excerpt from Failing as a Parent And Other Thoughts From a (Slightly) Overwhelmed Mom of Two Small Boys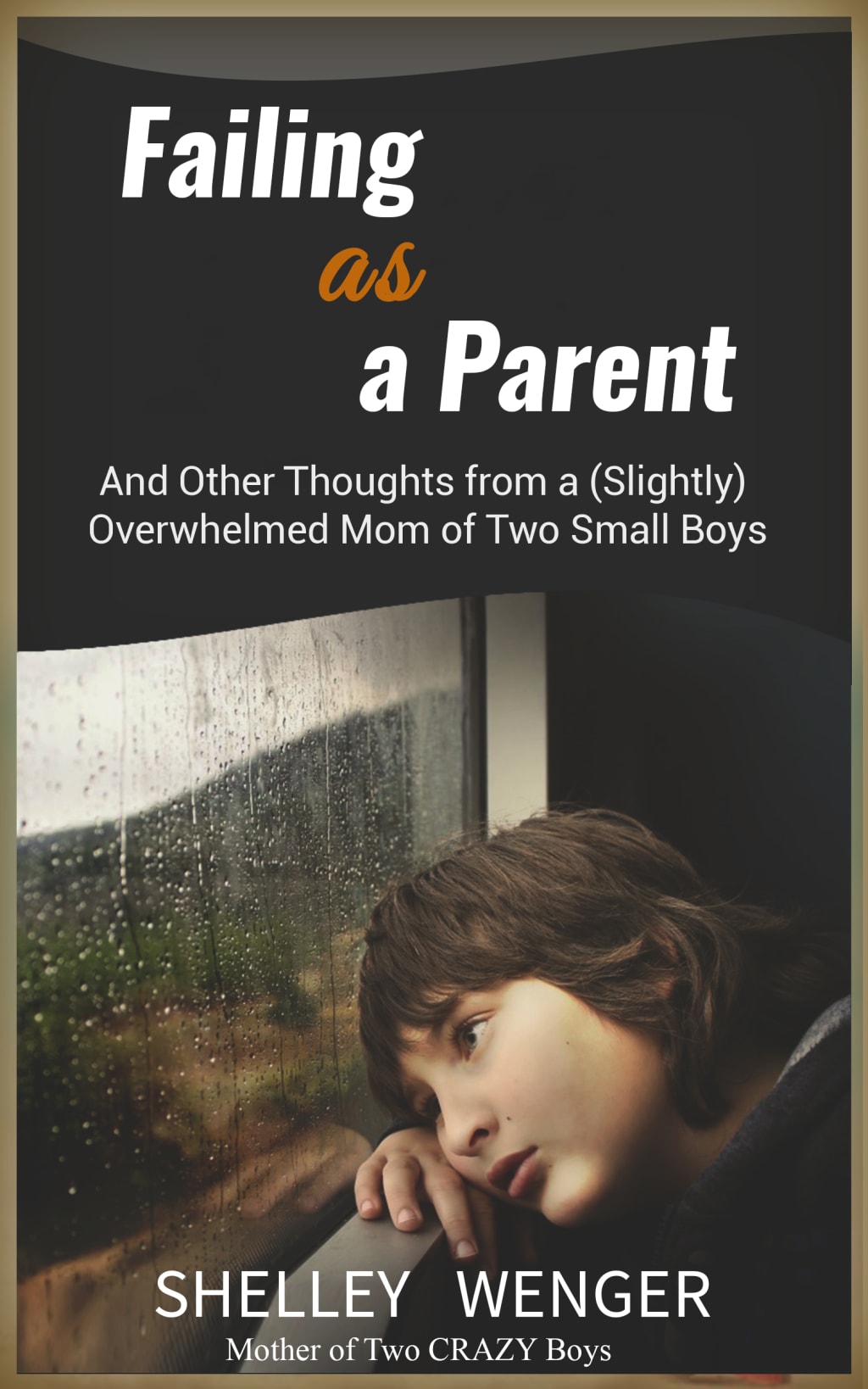 Here is another teaser to get you excited about my new book!
Things I Wish I Knew
Everyone has assumptions before they become parents. I am no different. I saw how other children acted in public and swore mine wouldn't do that. I watched parents discipline their children, shocked and swore I would raise my children better.
Then, I became a parent and learned how crazy I really was. I then had another child and my whole world and my thoughts changed.
Here are some things that I wish I knew before I had children.
Babies don't need as much as we think that they do. All that they do is sleep, eat, poop, and cry. Then, they start to get more active. You are feeling better (healing from pregnancy and delivery) and you want to do more but you can't because your child is into everything.
I have no idea why I didn't do things when I had a baby. I could have read some books while my child slept beside me. I should have napped often. I am still sleep deprived five years later. I could have scrapbooked more often so that I kept it up-to-date. I should have relaxed. We all know I am not doing any of that anymore!
Stop worrying about your baby. Everyone compares their babies and we shouldn't. Each child develops at the right rate for them. Your child will roll over, sit, and walk when he is ready. No amount of pushing and stressing is going to make it happen any faster.
Naps are so precious. New mothers want to spend every moment with their children but, you need (and deserve) a break. You deserve time to take a nap, get a few things done around the house, or to take care of you. You are going to cry when your child stops napping! Trust me.
I don't know why everyone thinks that your body is just going to go back to normal. I really thought this and it really upset me. However, my body is never going to be the same. Even my friends who have lost the weight right away still struggle with their body image. Your body made a baby and that is a miracle. Treat it that way.
I knew that raising children would be hard. However, I had no idea how draining it can be. Every night, I could fall asleep as soon as my heads hit the pillow. I am constantly worrying about doing the right thing so that my children grow up to be the way that I want them: good and loving people. I want them to be hardworkers who are willing to help others out.
Discipline is very challenging. You need to discipline your children when they are bad, so that they can learn how to behave. However, it seems like you get criticized if you yell at your children in public. You have to worry about someone taking your child away if they see you discipline your child.
I also had a scare about the bruises on my son. We went to the doctor for a cold and she questioned every bruise on his body. He fell out of the tree and got a scratch. He fell and bumped his head because he is clumsy. He had multiple bruises from being a boy who plays outside and hard. Now a days, children are not allowed to be active because they might get hurt.
I think that the thing that boggles my mind the most is that I CRAVE alone time. I just want a few hours to spend by myself to scrapbook. However, if someone takes the kids and gives me some time, I miss them so much that it hurts. I also wonder around the whole time trying to decide what to do. I debate about whether I should clean, write, relax, or scrapbook. I often don't do anything but wonder from one project to another.
It truly is amazing how much you learn (and relearn) every time that you have a baby. Also, each child is different so you continue to learn more and more about raising children. At least, we all know that the stress is worth it. Nothing is better than a hug from your little one!
If you want to read the full book filled with short stories about parenting, you can check it out here!
advice
About the author
Small town country girl in southern Pennsylvania. Raising two boys on a small farm filled with horses, goats, chickens, rabbits, ducks, dogs, and a cat. Certified veterinary technician and writer at Virtually Shelley.
Reader insights
Be the first to share your insights about this piece.
Add your insights